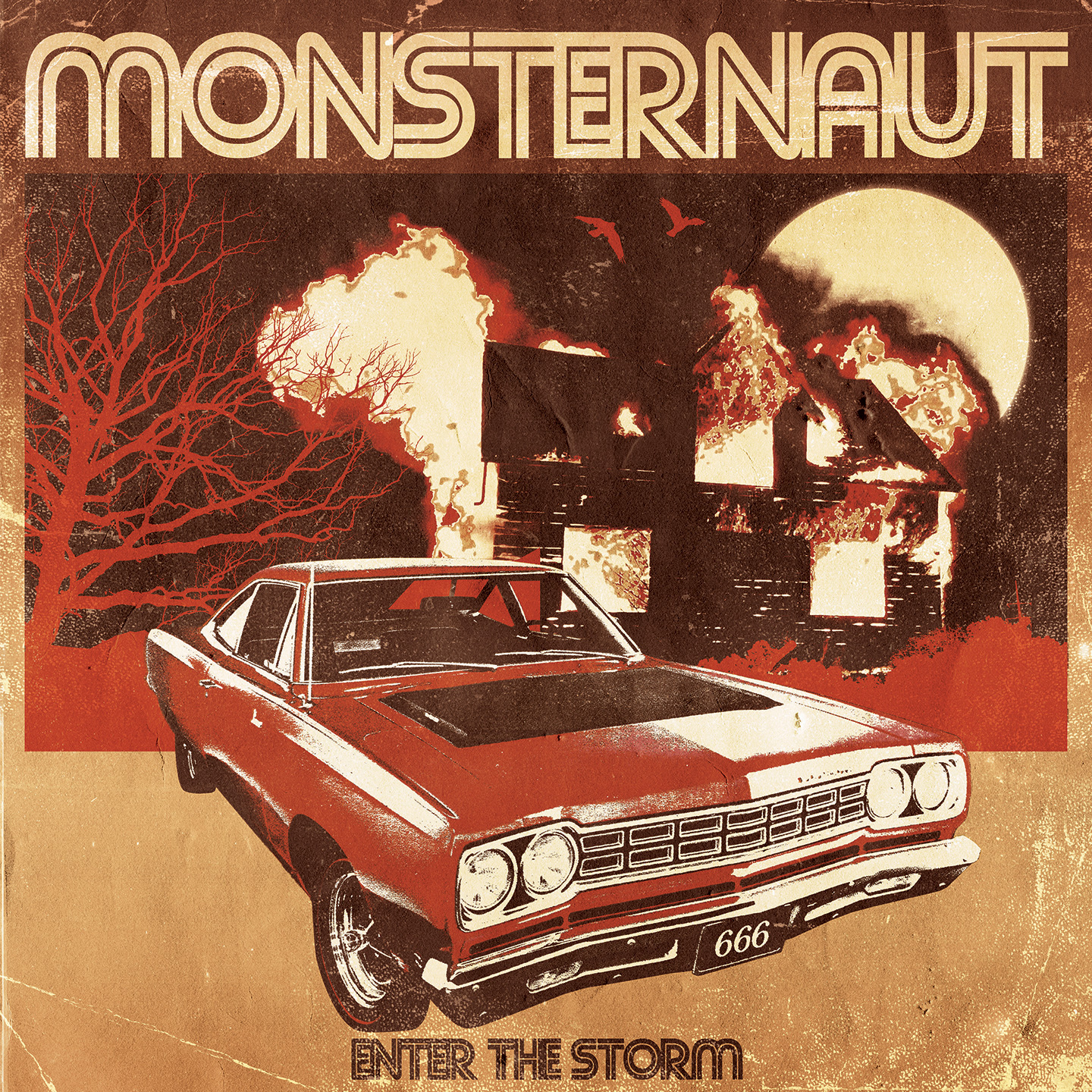 Finnish stoner rockers MONSTERNAUT share new album « Enter The Storm » exclusively via Outlaws Of The Sun!
Finland's fuzzy newcomers MONSTERNAUT invite you into a world of fuzz, by streaming their sophomore album « Enter The Storm » via Outlaws Of The Sun, ahead of its release this Friday on Heavy Psych Sounds Records.
STREAM Monsternaut's « Enter The Storm » in full HERE
MONSTERNAUT's « Enter the Storm » is a 12-track getaway in the Finnish tundra. The band's second album follows in the footsteps of its predecessor, this time heavier than before. The album is filled with familiar Fu Manchu influences blended in trash and sludge grooves. If you like straightforward groovy stoner rock, you will like this. The album was recorded, mixed and mastered in a coastal town of southern Finland by Teemu Aalto.
« Enter The Storm » will be issued as Limited Solid Yellow vinyl, Black vinyl, CD and digital. Presales will start from February 15th on Heavy Psych Sounds web store.
MONSTERNAUT « Enter The Storm »
Out April 27th on Heavy Psych Sounds Records
Vinyl and CD pre-order available at this location
TRACK LISTING:
1. Winter
2. Landslide
3. Anthem
4. One of The Rodents
5. Filled With Vain
6. Back To Universe
7. Black Breath
8. Midnight
9. Devil's Inn
10. Changing Shape
11. Enter The Storm
12. Swallowed by the Earth
Metal worker, garbage truck driver and a nerd. Three unwillingly fitting pieces blowing their horns to the style of their liking, heavy-fueled groovy stoner rock. Started in 2012 as the tear-dropping brain fart of Tuomas Heiskanen and Perttu Härkönen, later to be joined by a garbage-collecting angry man Jani Kuusela. Together they share a passion for '90s heavy/stoner rock in which with Fu Manchu, Nebula, Corrosion Of Conformity and Down playing an important part. Wired to recreate the music of their teenage prime, the band has released two albums through Heavy Psych Sounds. Their 2016 debut, a combination of two earlier recordings, was followed by a maiden tour in Europe. Expect their second album to be released in April 2018.
MONSTERNAUT IS
Tuomas Heiskanen – Vocals/Guitar
Perttu Härkönen – Bass
Jani Kuusela – Drums