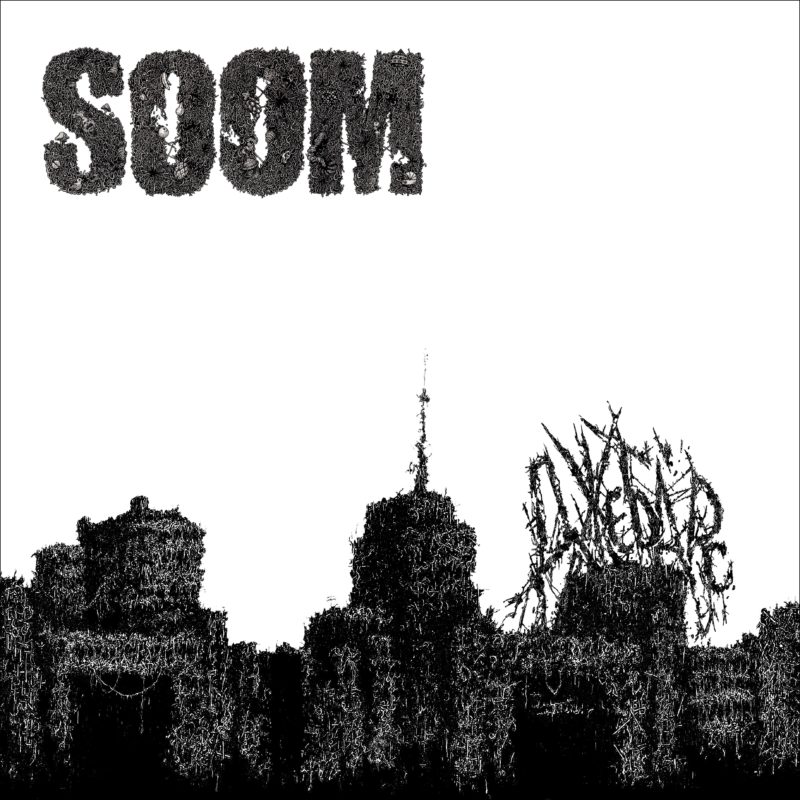 Robustfellow announce pre-orders for Ukrainian lo-fi heavy juggernauts SOOM's new album "Djebars", out April 20th.
Robustfellow Prods. announce pre-orders for "Djebars", the concept album from Ukrainian lo-fi heavy juggernauts 

SOOM

, to be issued on the 20th of April.
Lo-fi heavy juggernaut 
SOOM
 – which won the attention of many lovers of low-tuned, dark, vicious, filthy, shake-the-fucking-ground metal – are releasing their second album via Robustfellow Prods. 
SOOM
, who have previously combined heavy weirdness, hypnotic rhythms, otherworldly chanting and 'recorded in a cavern' sound with an ancient mysticism grounded in Ukrainian folk, are ready to go further and project the spirit of their native city through unearthly soundscapes of their sophomore album.
Preserving the traditions of the first album, SOOM creates a conceptual story, more uncanny in "spoken words", more chaotic and deeper in music, combining doom metal with dark side of rave and Slobozhansky folk. The result of this mixture is unpredictable, so make sure you are ready for immersion.
SOOM New album « Djebars »
Out April 20th on Robustfellow Prods.
(+
Addicted Label, Voron NEST and KVLT OV)
CD and merch pre-orders available at this location
SOOM was founded in Kharkiv at the end of 2013. The band was set up on the outskirts of the projects that had been lying in the sources of the Kharkiv stoner sludge scene since 2010. After a lot of changes in consciousness, in 2016 the golden composition was formed: Amorth – drums, Tomrer – bass, Kova – guitar and vocals. For the period from 2013 to 2017, Soom recorded three splits with Pressor, Diazepam, Il and Vena, one EP « Fear and Loathing" and one full-length album "Night on the Meadow". They also got into the Electric Funeral Café compilation from RobustFellow three times.