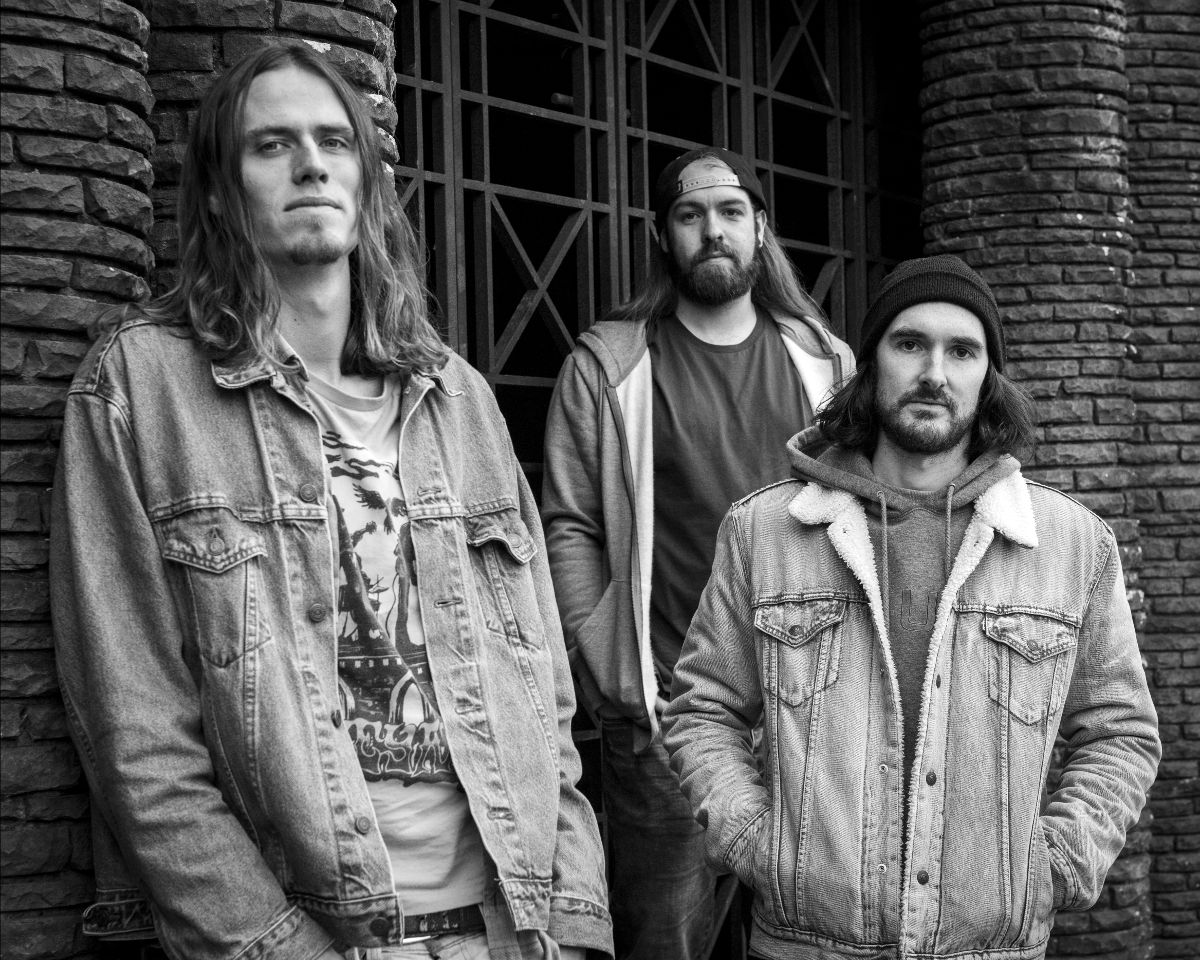 UK stoner blues trio RITUAL KING share stirring first single « Valleys »; new album out February 21st on Ripple Music.
Manchester's rising stoner blues trio RITUAL KING unveil a thrilling first track taken from their sophomore full-length 'Ritual King', coming out this February 21st on Ripple Music.

With an energetic style blending a mixture of riff rock and heavy psych influences, Manchester, UK three-piece RITUAL KING has been compared to Fu Manchu for the greasy hot-wheeling sound, Asteroid and Danava for the blues-laden, progressive wreath. New album 'Ritual King' is a sheer riff-rock gem that will heads nod with its scorching, virtuoso grooves and Jordan Leppitt's stunning clean vocals. 

First single « Valleys » perfectly showcases the band's ability to stir a various range of emotions within one song, blending in powerful bluesy licks with face-melting, down-tuned chords and fuzzed-out bass frequencies. One layer after another, RITUAL KING unveil all the magic that makes their music so sincere and unique.
Check out first single « Valleys » via Distorted Sound Mag
Constant gigging and touring throughout the UK and Europe has helped RITUAL KING build a dedicated grass roots following, and they show no signs of slowing down. A powerful stage presence and driving riffs are key to their identity, and they've been described as "original and refreshing with retro roots ». With the release of their debut album, the trio is now ready to deliver their music far and wide to the true riff believers.
RITUAL KING New album 'Ritual King'
Out February 21st on Ripple Music – Preorder here
TRACK LISTING:
1. Valleys
2. No Compromise
3. Headspace
4. 602
5. Dead Roads
6. Restrain
7. Black Hills  
RITUAL KING are
Jordan Leppitt – Lead Vocals & Guitar
Dan Godwin – Bass 
Gareth Hodges – Drums & Backing Vocals

RITUAL KING LINKS
Facebook⎪Website
Ripple Music: website⎪Facebook