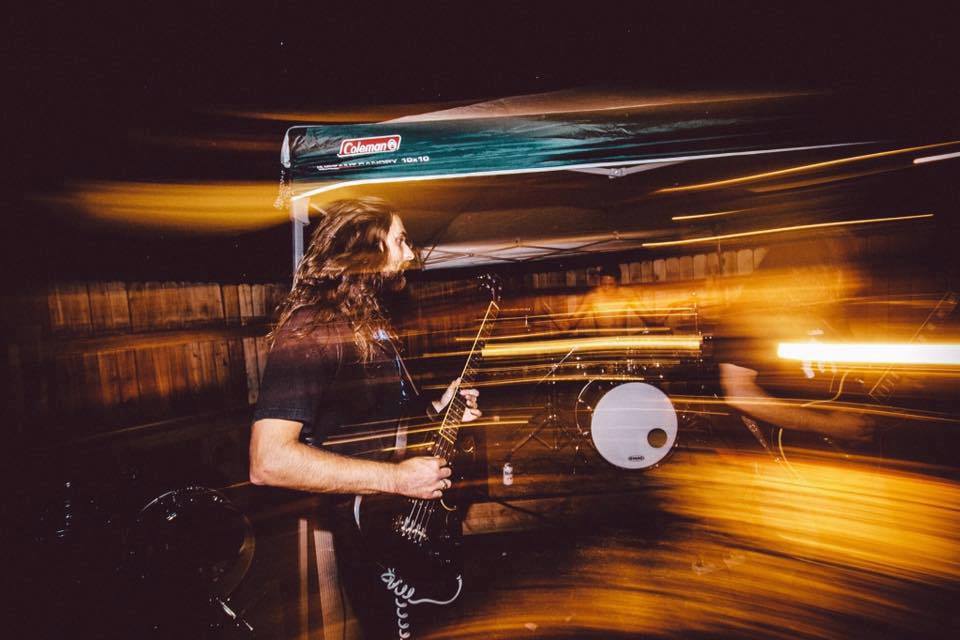 Denver heavy psych trio CLOUD CATCHER debut first song off new album « Trails Of Kosmic Dust », out this spring on Totem Cat Records
Denver-based acid boogie rockers

CLOUD CATCHER

are set to unleash a storm, with their second album « Trails Of Kosmic Dust » to come out this March on Totem Cat Records. Get infused with the trio's magic jams with first track « Beyond The Electric Sun » streaming now at The Obelisk!
Check out CLOUD CATCHER's blazing new song NOW
Guitarist and vocalist Rory Rummings comments: « Trails of Kozmic Dust is Cloud Catcher's second offering to the cosmos of heavy music. The album was recorded at the end of our last tour with Cody Tarbell from Slow Season. Recording took three days and all takes were done live with little or no overdubs to preserve the ravenous spirit of Rock 'n Roll. The addition of Kam on bass and vocals brought our songwriting to new and exciting levels, which is fully evident on this album. « Trails of Kozmic Dust » is a great representation of Cloud Catcher as a group, due to the recordings being raw, organic and aggressive. We can not wait to share it with the world. We will see you on the road in 2017! Thanks for your support, and STAY HEAVY!« 
CLOUD CATCHER « Trails Of Kosmic Dust »
Out March 2017 on Totem Cat Records
Vinyl and CD pre-orders up soon…
TRACK LISTING:
1. Astral Warlord
2. Celestial Empress
3. Beyond The Electric Sun
4. Visions
5. Dimensional Interlude
6. Trails Of Kosmic Dust
7. Super Acid Magick
8. Righteous Ruler
– Artwork by Adam Burke –
Denver's own power trio CLOUD CATCHER have been crafting their brand of heavy cosmic rock since they formed in May 2013. Showcasing some of the finest psych-drenched heavy rock'n'roll ever seen on this side of the Andromeda Galaxy, their debut album « Enlightened Beyond Existence » (2015) caught the attention of the Colorado heavy music scene. In the spring of 2016, CLOUD CATCHER signed to European record label Totem Cat Records, for the release of their sophomore offering « Trails of Kozmic Dust » in early 2017. Their electric'n'boogie symphonies resonate with worshippers of classic heavy acts such as Captain Beyond, early Grand Funk Railroad, Sir Lord Baltimore and Budgie.
Summoning mountainous fuzzy riffs and sub-earthly jams that fuse in crushing harmony,CLOUD CATCHER have received the « cosmic nod », unrelentingly wielding it in an attempt to pry open the mind's eye of collective consciousness. Thanks to their energy-fueled performances, the trio has had the opportunity to share the stages with notable acts as Acid King, Danava, Lecherous Gaze, Dead Meadow, Rival Sons, Black Tusk, Mondo Drag, Lord Dying and many more.
CLOUD CATCHER IS
Rory Rummings – Guitar & vocals
Kam Wentworth – Bass
Jared Soloman Handman – Drums
CLOUD CATCHER LINKS