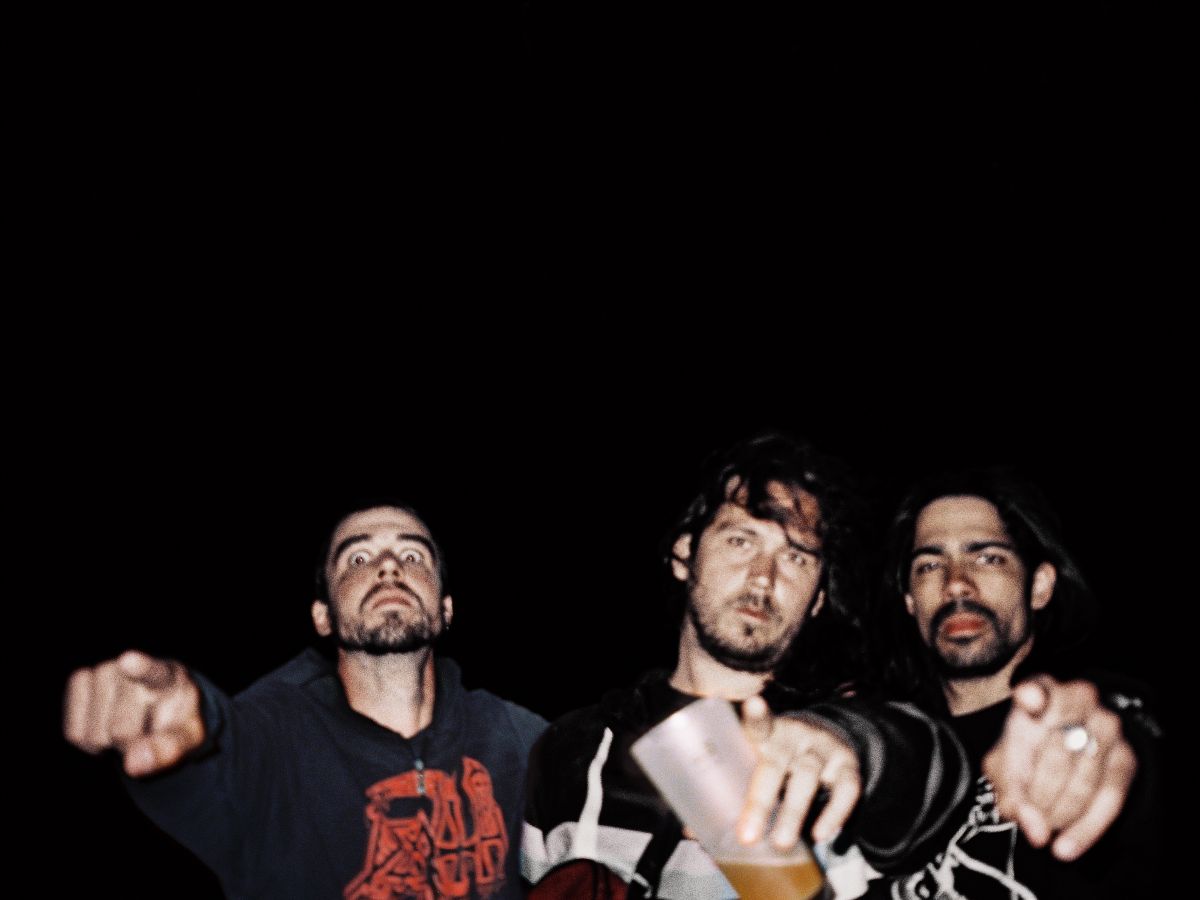 Paris blackened doom metallers CERBÈRE premiere filthy debut album « Cendre » in full; out January 27th on Chien Noir
French blackened doom and sludge metallers CERBÈRE premiere their earth-shatteringly heavy debut album « Cendre » in its entirety ahead of its official release this Friday on French label Chien Noir. Get crushed in a blink of an eye.
"A monolithic punch to your temple." The Metal Epidemic
"Sprawling, slothful, this is some pretty heady doom." Metal Injection 
"Cendre" is a 3-track monolith of over 45 minutes that mercilessly plows the most crushing and filthiest of all doom and sludge, interspersing it with noise metal, black metal and drone influences. A telluric rumble coming from the Paris catacombs, and cavernous growls on top of a distressing gloominess will make you lose your mind and soul in that slow sonic maze…
Stream CERBÈRE's debut album « Cendre » IN FULL
Also watch the « Cendre » video at this location
CERBÈRE's debut album "Cendre" mercilessly falls within the doom and sludge landscape while incorporating elements that come in the counterpoint of the genre dynamics, interweaving riffs punctuated with subtle breaks, losing the listener in a maze. Noise metal, black metal, and drone metal influences can be heard in Baptiste P.'s guitar arrangements and cavernous screams. Cerbère's music is ruled by a sharp contrast between visceral urgency and telluric trance through the prism of darkness. Lyrically, the album explores themes that illustrate such a contrast: the torments of a youth lived in boredom, hatred, frustration and rejection ("Cendre"), boundary-free escapism from everyday life, as well as introspection with epic closing track "Les Tours De Set" inspired by the Conan The Barbarian saga. 
CERBÈRE « Cendre »
Out January 27th on CD, cassette and digital on Chien Noir

TRACKLIST:
1. Cendre
2. Sale Chien
3. Les Tours De Set
CERBÈRE is a Paris-based trio formed by Baptiste P. (ex-Lord Humungus), Baptiste Reig (DST, Aven, ex-Frank Sabbath) and Thom Dezelus, resulting in a telluric sonic combination of fuzzed-out droning riffs, black metal growls and earth-shattering rhythms. The mythological three-headed dog speaks many languages and roams around the deepest part of the Underworld through slow-burning songs fragmented by labyrinthine riffs. CERBÈRE's darkness draws its evil energy from a fantasized, fantastic past populated with strange creatures but also very close to contemporary reality, along the gutters, in the sweat of moldy cellars or the ash stuck at the bottom of an empty beer can. The music coming from these three thinking heads is dense and brutal, and when it clutches the brain to settle and lay its psychedelic eggs, they only want their sludge/doom virus to spread as far as possible. After the release of their self-titled EP in 2021, CERBÈRE hit tenfold harder with their debut full-length "Cendre", to be issued in January 2023 on independent Paris-based label Chien Noir.

"Cendre" was recorded and mixed at Ventre de la Baleine studio by Pablo Saguez over two days in January 2022, and mastered by experimental music artist and producer Paulie Jan at Agit Prop Studio. Artwork was created by Thom Deuze.

CERBÈRE is
Baptiste P. – guitar & vocals
Baptiste Reig – drums
Thom Dezelus – bass

CERBÈRE links
Bandcamp⎪Facebook⎪Instagram

CHIEN NOIR links
Facebook⎪Bandcamp | Instagram