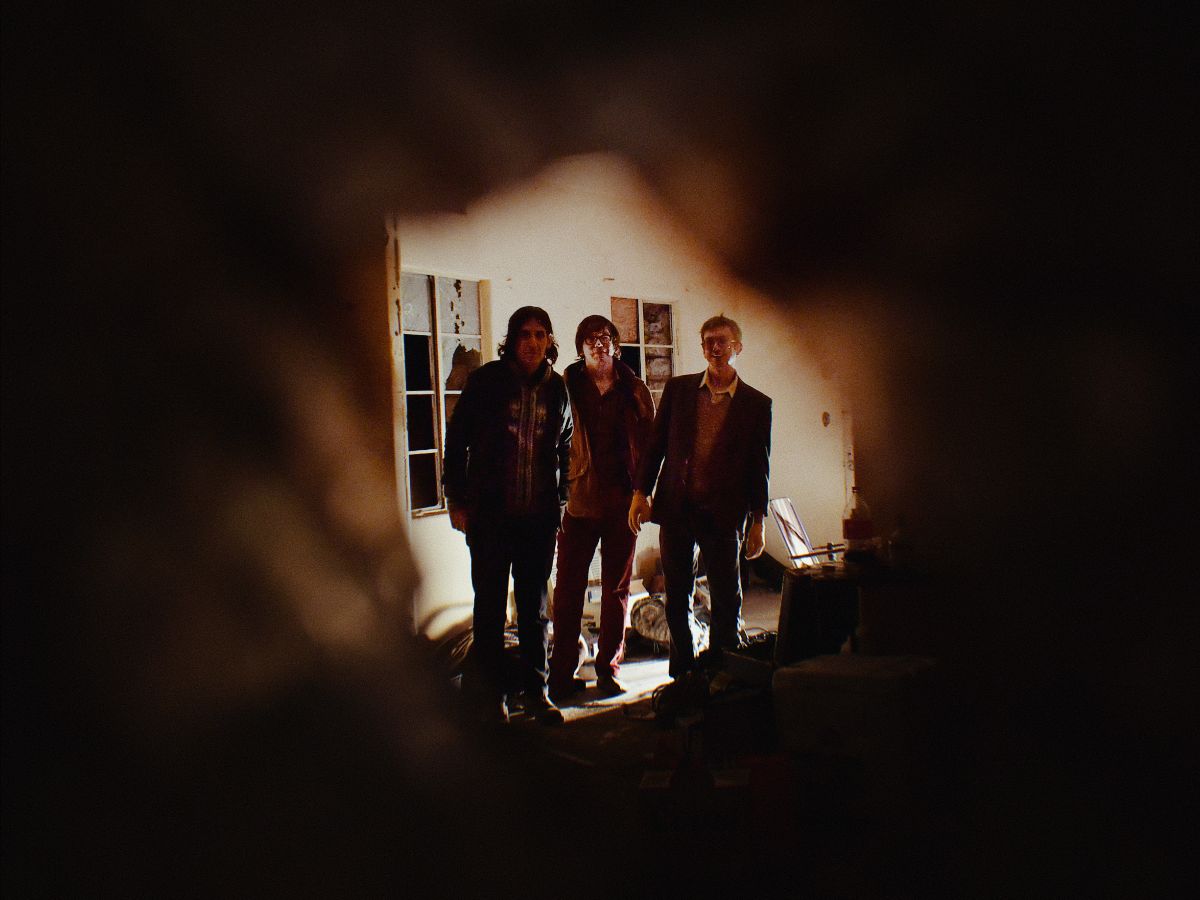 US psychedelic rock giants DEAD MEADOW release new album « Force Form Free » today on Blues Funeral Recordings!
US psychedelic rock luminaries DEAD MEADOW release their new full-length album « Force Form Free » on physical and digital formats today, as part of Blues Funeral Recordings' special PostWax series. 
"A distinctive blend of narcoleptic heaviosity and dreamy melodicism." Shindig! Magazine
"This is truly an album for the deep-thinking, astral-gazers among us." Distorted Sound Magazine
"An album rife with heady blues riffs and subtle psychedelic tones." NARC Magazine
Listen to Dead Meadow's new album « Force Form Free« 
Watch new videos « The Left Hand Path » & « Valmont's Pad« 
Formed in the fall of 1998, DEAD MEADOW emerged from the Washington, D.C. indie/punk scene to fuse their love of early '70s hard rock and '60s psychedelics into a unique marriage of dreamy guitar-fuzz bliss and stoney riffs. Over the course of seven studio albums, three live records and a Peel Session, they incorporated darker eastern influences and increasingly dense and hypnotic layering as they toured such far-reaching places as Russia and Australia and performed at renowned festivals including Roadburn and Levitation fest. They've become an inarguable pillar of the modern heavy psych movement alongside contemporaries like Black Mountain, King Gizzard & the Lizard Wizard and the Black Angels.

In 2021, they began work on a collection of jams and experiments for Blues Funeral Recordings' PostWax series, working up a disparate yet cohesive group of songs that placed new works alongside the culmination of ideas they'd been tinkering with since the band's genesis. The result of these efforts is « Force Form Free », a spacey and dreamy record at times, grimly propulsive at others, and which captures Dead Meadow continuing their effortless exploration of the transporting, astral-gazing form they've spent their entire existence pushing forward. 

« Force Form Free » is available on various vinyl editions, limited digipack CD and digital through Blues Funeral Recordings. Get more info about the PostWax Vol. II series at this location. 
DEAD MEADOW « Force Form Free »
Available now on Blues Funeral Recordings
Order via BFR website, Bandcamp and European store
TRACKLIST:
1. The Left Hand Path
2. The Lure Of The Next Peak
3. Valmont's Pad
4. To Let The Time Go By
5. Force Form Free
6. Binah 
About the PostWax series: The PostWax vinyl subscription series presents exclusive limited-edition records from some of the best stoner rock, doom and heavy psych bands on the planet. Benefiting from a spectacular success in 2018, PostWax Year One debuted monster releases to subscribers first — including Elder's « The Gold & Silver Sessions » and Lowrider's seminal comeback album « Refractions » — which were subsequently released in standard retail versions to the public several months later. PostWax II will unfold as a series of 9 deluxe releases on gorgeous vinyl, next-level sleeve design, hand-crafted art and illustrations, and behind-the-scenes liner notes, with releases from Dead Meadow, Acid King, Josiah, Lowrider and Elephant Tree, Mammoth Volume, The Otolith, REZN and Vinnum Sabbathi. 
DEAD MEADOW is
Jason Simon – vocals, guitars
Steve Kille – bass, sitar
Mark Laughlin – drums
DEAD MEADOW links
Website⎮Facebook⎮Instagram⎮Spotify
BLUES FUNERAL RECORDINGS links
Website⎮Facebook⎮Bandcamp⎮Instagram | Youtube