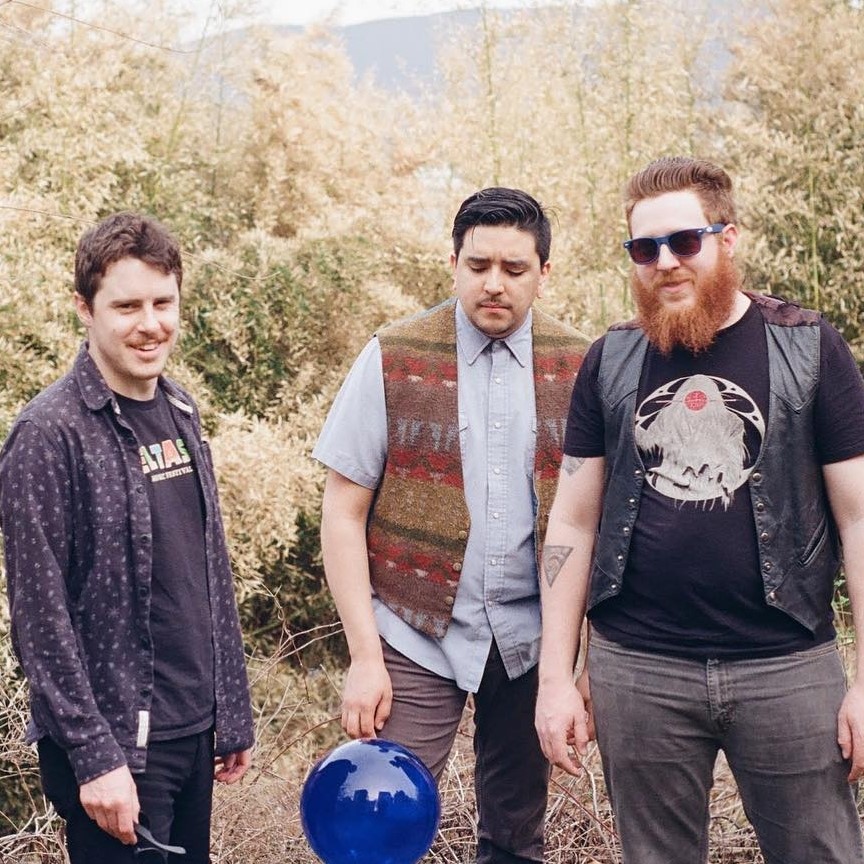 New-York psych rockers SUN VOYAGER to issue new album on Ripple Music ; stream first track « Some Strange »!
New-York garage psych trio SUN VOYAGER announce the release of their self-titled sophomore album this October 7th on Ripple Music. Listen to the first single « Some Strange » now!
« If you're a connoisseur of the latest in fuzzed-out heavy music, Sun Voyager are a band that should have a place on your radar. » – Decibel Magazine
Ripple Music is proud to be working with New York-based heavy psych rockers SUN VOYAGER on releasing the follow-up to their revered 2018 debut 'Seismic Vibes'. Fusing early metal influences from the comedown era with kraut jam-inspired stoner rock freakouts, you can expect plenty of groove and loads of fuzz. For fans of Kyuss desert grooves, expansive garage psych à la King Gizzard and Oh Sees, and Earthless wah-driven explorations.
Listen to new single « Some Strange » at this location
About their new self-titled album, SUN VOYAGER says: « This album was one truly written as a band. We spent two years pretty much just getting together, seeing what would happen, and most of the music is pulled from wild 15-minute long voice memo jams where the three of us found the pocket and you should have been there. The lyrical themes range from impending doom to kicking ass to falling in love. » About the new single, they add: « Some Strange was the first song we wrote for the album. Proving the theory that all ya need is one big riff. This song takes you into the unrelenting chaos of the witching hour. Experiences one only encounters wandering the streets throughout the night in search of the next thrill. There's always a new high to catch right around the corner, come on, let's ride. »
SUN VOYAGER – New album « Sun Voyager »
Out October 7th on Ripple Music
TRACKLIST:
1. God Is Dead
2. Run For You
3. Some Strange
4. Rip The Sky
5. To Hell We Ride
6. Feeling Alright
7. The Vision
Formed in 2014 and propelled by their split album with Greasy Hearts, SUN VOYAGER is a heavy psychedelic rock powerhouse from New York that fuses early metal influences from the comedown era with kraut jam-inspired stoner rock freakouts. Their self-titled Ripple Music debut is seven tracks of just that. For fans of Kyuss desert grooves, expansive heavy psych of King Gizzard or Thee Oh Sees, and Earthless wah explorations. 
After the release of their 2018 self-titled debut, SUN VOYAGER toured a lot and started experimenting and refining their jamming facet on stage, freaking out more, grooving out more, while finding a whole new level to their sound. Rehearsals then turn into 2-hour jams and the sound of their new album 'Sun Voyager » stems a lot from that experimentation. A mellow groove in the vein of Dead Meadow or Spacemen 3 will sometimes take off into full-blown ACDC or slowly build as Earthless would, while a heavy swing that feels like the Allman Brothers will end up sounding like Red Fang (and vice versa). If their jams aren't totally ripping your face off with fuzz, they will blow your minds through their indecent amount of reverb or wah. The trio just signed to San Remo-based powerhouse Ripple Music for the release of their sophomore album 'Sun voyager' in the fall of 2022.
SUN VOYAGER links
Facebook⎪Bandcamp⎪Instagram⎪Spotify
REBEL WAVES RECORDS links
Shop⎪Facebook⎪Bandcamp⎪Instagram⎪Youtube