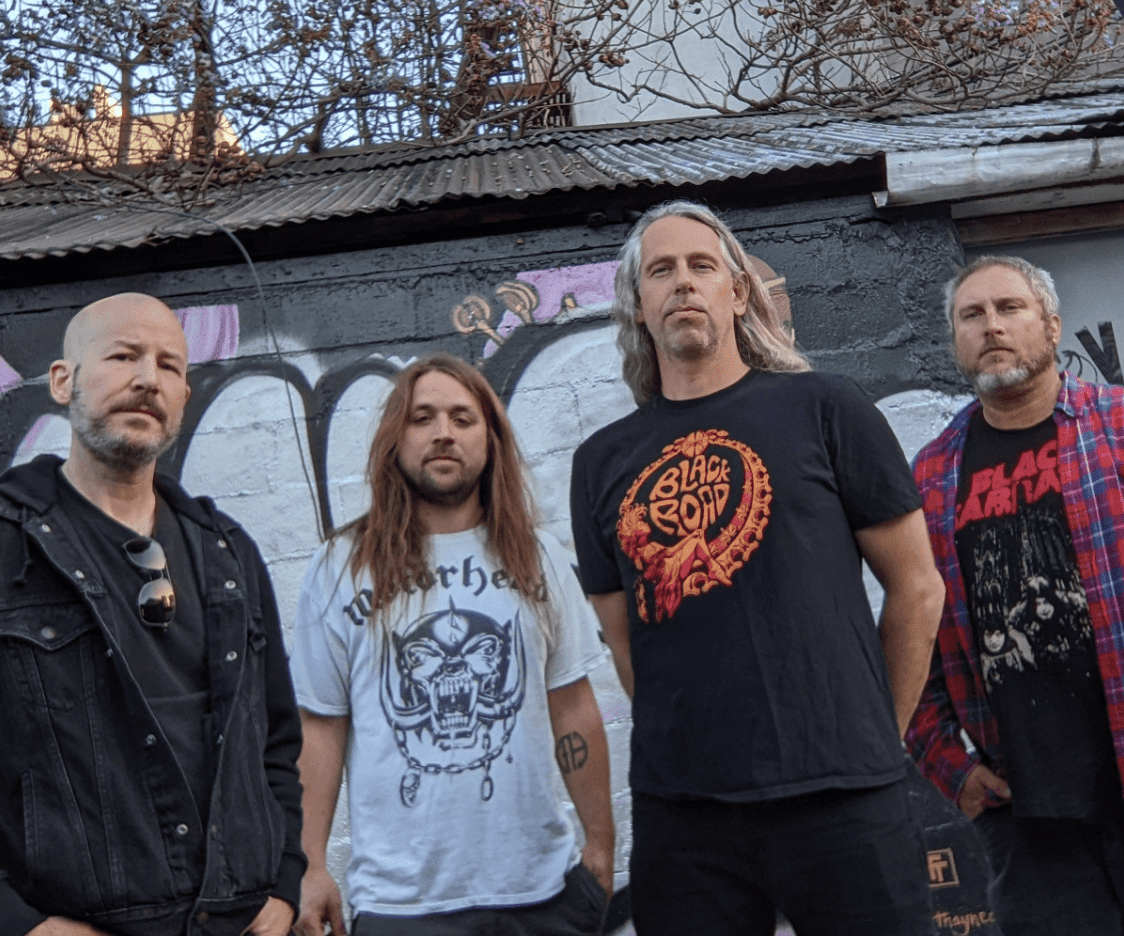 US heavy psych stalwarts FREEDOM HAWK share new track « Seize The Day »; new album out September 23rd on Ripple Music.
Virginia Beach-based heavy psych torchbearers FREEDOM HAWK share a new excerpt taken from their sixth studio album « Take All You Can », to be released September 23rd on Ripple Music. Give in to the soothing vibe of « Seize The Day » now!
« One of the American Eastern Seaboard's most vital presences in heavy rock. If you need rock and roll, trust well that Freedom Hawk will be on hand to deliver. » – The Obelisk
Listen to new single « Seize The Day » via The Obelisk
The US East Coast underground's rock champions are back in top form with their sixth-full length this fall! Following the success of their 2018 Ripple Music debut, 'Beast Remains', FREEDOM HAWK have made the most of the pandemic by channeling all their creative energy into setting up their own recording and rehearsal space and writing this 9-track record. Armed with confidence, the foursome delivers their strongest and most heartfelt effort, brimming with the vibe and energy of a relaxed band in a comfortable setting pouring their hearts out in every beat and note.

« Take All You Can » was recorded by Brendan O'Neill and the band, mixed by Ian Watts at The Magic Closet Studio and mastered by Chris Goosman at Baseline Audio Labs. It will be issued on various vinyl formats, CD and digital through Ripple Music. => Watch new video « Age of the Idiot » at this location!
New album « Take All You Can »
Out September 23rd on Ripple Music
US preorder – European preorder – Bandcamp
Emanating from the coastal dunes of Virginia, FREEDOM HAWK's heavy riffs, rolling grooves, soulful guitar melodies, and harmonic metal packaging to produce a sound that is distinctly their own. The quartet's brand of heavy rock captures the best of the heavy '70s with touches of early 80s heavy metal and presents it in a unique yet very familiar way.  Inspired by their experiences that could only come from living close to the ocean, their songs speak to that lifestyle and conjure images of the warm sun, riding waves, cruising with the top down and partying on the beach. 
Over the years, FREEDOM HAWK have gone on 8 tours taking them across the US, Europe and the UK.  U.S. festivals include SXSW, Doomed Fest Maryland, and Stoner Hands of Doom.  European festivals include Roadburn, Freak Valley Festival, Desertfest London and Desertfest Berlin among others. Their new album "Take All You Can" will be released in September 2022 via Ripple Music.  
FREEDOM HAWK is
TR Morton – Vocals & Guitar
Lenny Hines – Drums
Mark Cave – Bass
Brendan O'Neill – Guitar
FREEDOM HAWK links
Website⎪Facebook⎪Bandcamp⎪Instagram⎪Spotify
RIPPLE MUSIC links
Website⎪Facebook⎪Bandcamp⎪Instagram