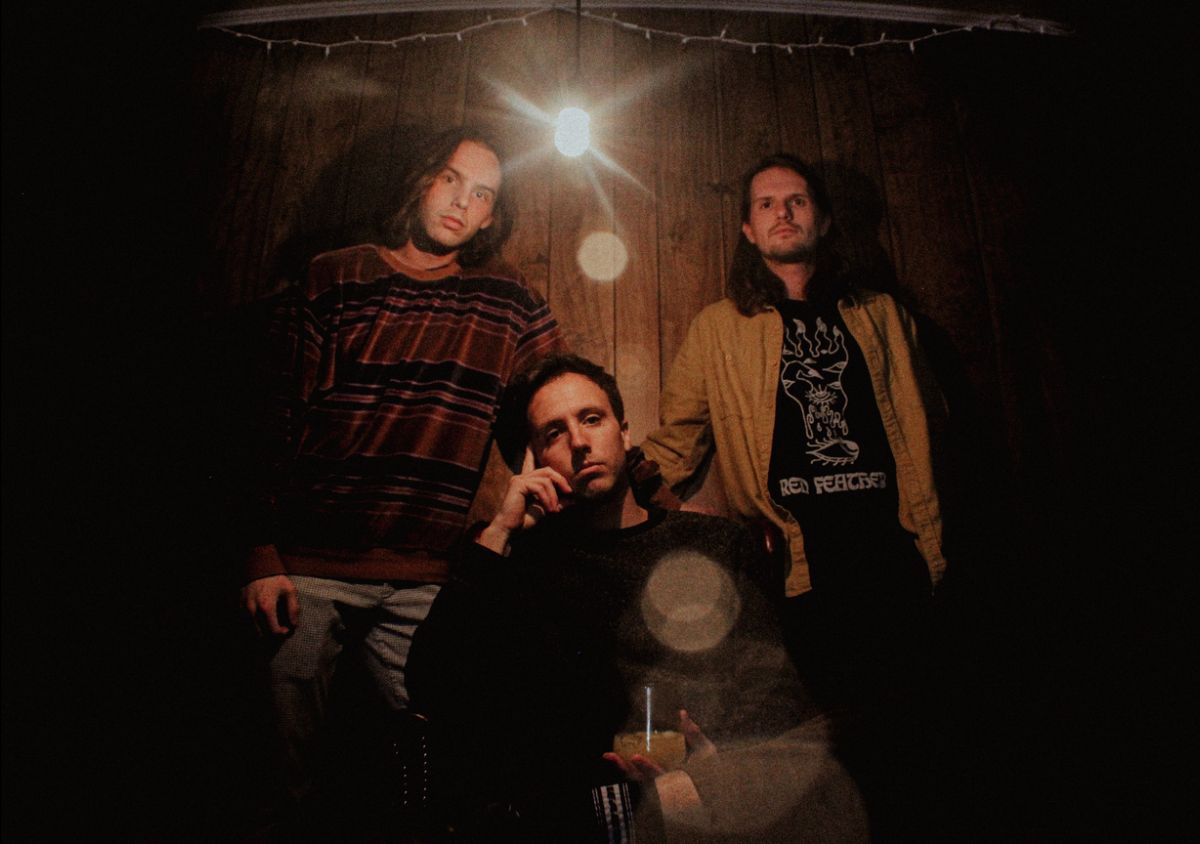 Nashville heavy psychedelic rockers THE SWELL FELLAS to issue « Novaturia » EP on June 17th; listen to new single « High Lightsolate ».
Hot on the heels of their spring US tour with All Them Witches, Nashville psychedelic rockers THE SWELL FELLAS are set to release their new digital EP entitled 'Novaturia' this June 17th. Listen to the first two singles « High Lightsolate » and « Wet Cement » now! 
⚡️ Stream The Swell Fellas new single « High Lightsolate » ⚡️
And watch their latest video « Wet Cement« 
About this sophomore EP, THE SWELL FELLAS comment: « Novaturia is a batch of songs crafted in times of heavy change. We had just moved to the city whilst writing a full-length when these songs spoke forward that they belonged together alone. Themes of questioning, insecurity, making choices that carry consequences, and harnessing your own power are left floating melodically over a sea of spatial atmospheres, shoegaze grooves, and heavy riffs.« 
Over the past few years, THE SWELL FELLAS have risen as a force to be reckoned with among the East Coast's heavy psychedelic scene. Armed with their undeniable chemistry and unflinching determination, the Ocean City, Maryland natives released a full-length and EP in a few months' time right before the grand pandemic stroke. Two years, a relocation to Nashville and a full US tour with All Them Witches later, the magic is happening again with what is their most focused and hard-hitting release yet. Hailed as « a heavy, progressive layer-cake of dreamy psychedelia, metallic crunch and far-out textures » by Classic Rock Magazine, the trio's formula gets even more refined on « Novaturia », from the subliminal power of « High Lightsolate » to the lush oriental explorations of « …Another Realm » and the heavy and catchy « Wet Cement »: THE SWELL FELLAS take you on a trip you'll never want to quit.
'Novaturia' was written and performed by The Swell Fellas. It was recorded, mixed and mastered by Mikey Allred at Dark Art Audio in Nashville, TN, with cover art by Chris Poole.
THE SWELL FELLAS 'Novaturia' EP
Out June 17th on all streaming platforms – PREORDER
Band bio: Exuding intricate meditations, dark landscapes, and crushing riffs, THE SWELL FELLAS are an explorative heavy rock trio birthed in Ocean City, MD. The power trio is made up of a pair of brothers, Conner and Chris Poole (guitar and drums respectively) with their longtime childhood friend, Mark Rohrer, a proficient rock guitarist who they convinced to buy a bass. Growing out of their homemade backyard studio in Maryland, these three have distilled their personal chemistry into something greater than the sum of its parts. With larger-than-life lyrics inspired by the ebbs and flows of their personal lives, they continue to stay focused on creating a new, honest, and innovative sound that resonates from within.
In October of 2020, the group relocated to Nashville, TN after recording their single "Death Race" between the same walls on the eastern shore where they recorded their debut full-length "The Big Grand Entrance" (January 2020) and wrote its follow up EP "The Great Play of Extension" (April 2020), which were both engineered and mixed by Ben McLeod of All Them Witches and mastered by Mikey Allred. On the perpetual search for something more, the band recently hopped on an extensive US tour with All Them Witches and will release their new EP 'Novaturia' this June 17th, 2022.
THE SWELL FELLAS is
Conner Poole — guitar & vocals
Chris Poole — drums & vocals
Mark Rohrer — bass & vocals
THE SWELL FELLAS links Website | Facebook⎪Bandcamp⎪Instagram⎪Spotify