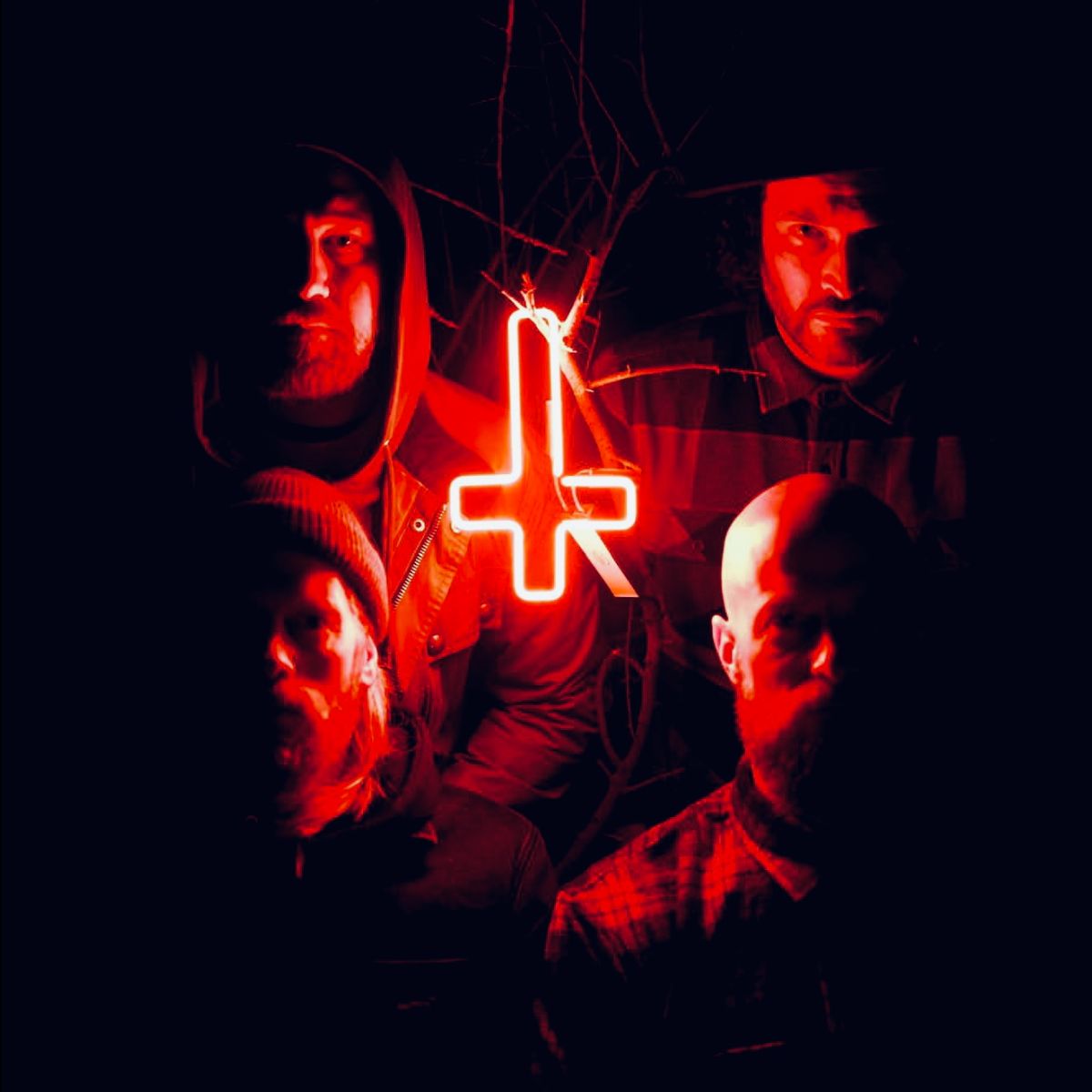 London heavy rockers STEAK unleash epic « Ancestors » video; new album 'Acute Mania' and 'Mad Lord: Samurai of 1000 Deaths' movie out April 1st.
London stoner rock pillars STEAK present a second video taken from their new album 'Acute Mania' on Ripple Music as well as the 'Mad Lord: Samurai of 1000 Deaths' short film, both to be released on April 1st. Watch « Ancestors » now!
Five years after their Ripple Music debut 'No God To Save', STEAK return with their third album and most finely produced work to date, 'Acute Mania'. Full of the foursome's unique take on expansive desert blues, this is an ambitious and confident record from a band that has undoubtedly come into its own: intense, brooding, full of hooks and atmosphere, it leans towards a more progressive and post-rock sound, crowned by a gripping performance from frontman Kippa and special appearances from Chantal Brown (Vodun) and Tom Cameron (ex-Crystal Head).
Today they release the 'Ancestors' single and video, which images are taken from the 'Mad Lord: Samurai of 1000 Deaths' short film written and directed by Samuel Smith, with a score created in conjunction with the band.
⚔️ Watch Steak's epic samurai video for « Ancestors » ⚔️
+ Stream the digital single
The 'Mad Lord' project is a creative collaboration between STEAK and filmmaker Samuel Smith. Together they have produced an interconnected body of work that coincides with the release of 'Acute Mania'. With the vinyl edition of the album will come the advent of the 24-page 'Steak: Mad Lord' comic book. Written by Samuel Smith and illustrated by Rhys Wooton, it brings together STEAK's long-established post-apocalyptic future and the Samurai world of feudal Japan taken from the short film 'Mad Lord: Samurai of 1000 Deaths', which will be released alongside the album and comic on April 1st.
STEAK New album « Acute Mania »
Available on April 1st through Ripple Music
Emerging from the shadows of murky London bars, this quartet's love for the underground knows no bounds. Helping to shape a movement in rock and roll music across the UK and Europe – guitarist Reece Tee is also one of the founding members of the legendary Desertfest – STEAK has forged a path on a crusade to make cities shake and heads roll since 2012. After releasing a series of devastatingly heavy EPs and their debut full-length 'Slab City' on Napalm Records, the foursome found a home on Californian label Ripple Music for the release of their 2017 sophomore album 'No God to Save', supported by extensive touring with the likes of John Garcia, The Atomic Bitchwax and Greenleaf. 
Five years later, STEAK is finally ready to unleash their long-awaited third full-length 'Acute Mania' on Ripple Music. It was recorded and mixed by JB Pilon at Buffalo Studio, and mastered by Karl Daniel Lidén at Tri-Lamb Studios, with artwork by Schoph Schofield and Rhys Wootton. It will be released on limited edition cand classic vinyl, CD and digital via Ripple Music. The band will also be appearing at Desertfest London and Desertfest Berlin 2022 this spring to present the album alongside their greatest stoner rock classics.
► Find out more about the 'Mad Lord' film and comic package at this location.
► Watch Steak's latest video « Papas Special Custard« 
STEAK links
Facebook⎪Bandcamp⎪Instagram⎪Spotify
RIPPLE MUSIC links
Website⎪Facebook⎪Bandcamp⎪Instagram