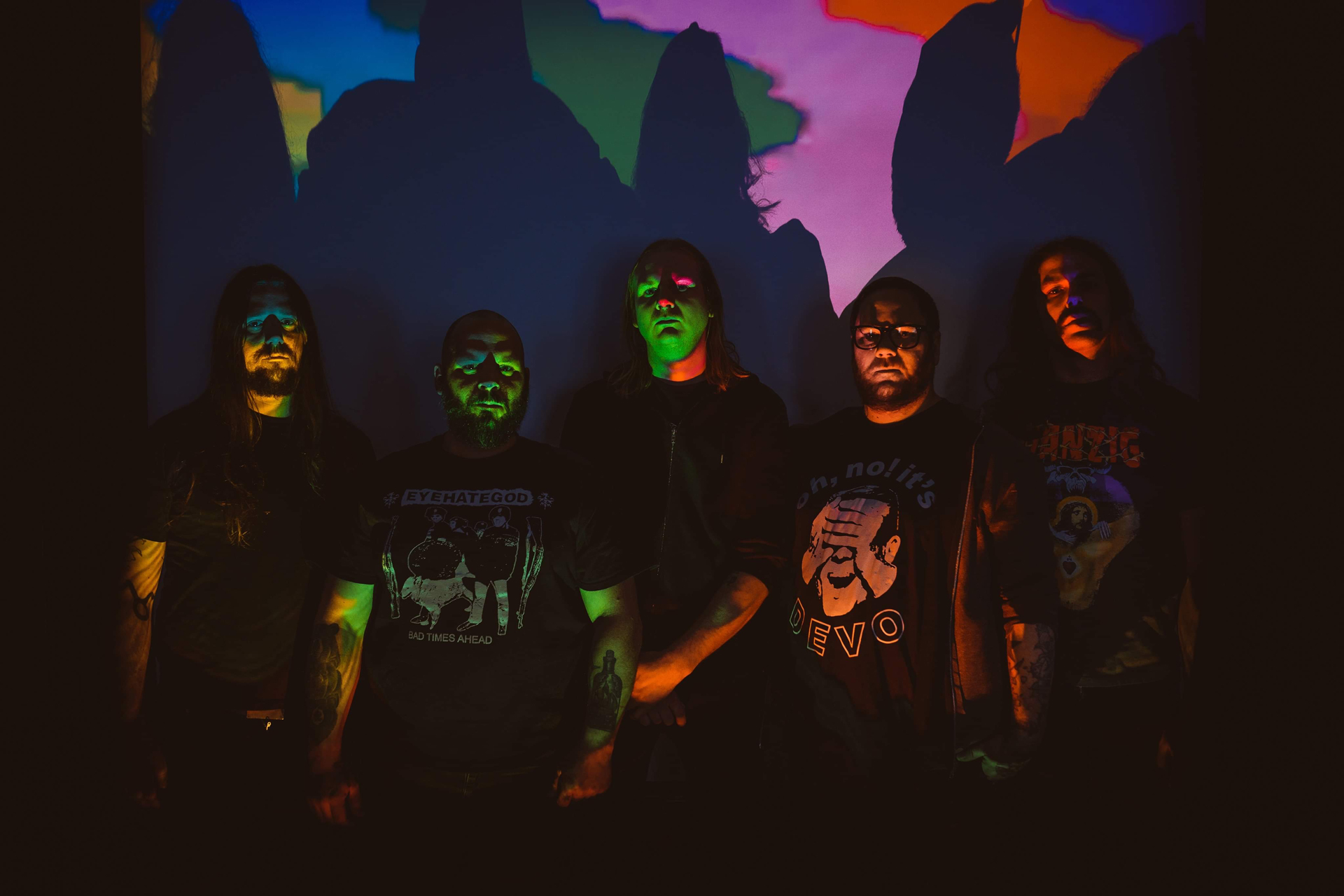 Swedish nihilistic doom unit ENDTIME premieres « Living Graves » video on Cvlt Nation; debut album out March 4th on Heavy Psych Sounds.
Uppsala-based nihilist doom newcomers ENDTIME deliver another bleak-as-hell excerpt taken from « Impending Doom », their debut album due out March 4th on Heavy Psych Sounds. Watch and live the tragedy of « Living Graves » exclusively on Cvlt Nation!

ENDTIME enlighten us: « Living Graves is a gentle reminder of the fact that the impending doom is imminent. It's time to end all positive thinking and subject yourself to negativity. It would have been the perfect soundtrack of tomorrow… if there was a tomorrow. The truth hurts: even though the end isn't here just yet, we are all just a bunch of living graves marching towards the inevitable end.« 
Watch their new video « Living Graves » right here
Featuring former members of Obnoxius Youth, Undergång, Taiwaz and Noctum, ENDTIME plays a twisted and devastating brand of nihilistic doom tinged with a pervasive 80s horror aesthetic. Described as « the music equivalent of a nuclear blast », their debut album 'Impending Doom' is made of five tracks so powerful that it makes the Tzar Bomba look like a firecracker. Put the needle to the wax and you will experience the sound of a thousand collapsing stars and a feeling that hell is imploding and heaven is falling. Watch their debut video « Harbinger of Disease« .
ENDTIME Debut album 'Impending Doom'
Out March 4th on Heavy Psych Sounds
ENDTIME started out in 2015 under the name Saturniids with the pure intention of creating apocalyptic and earth-shattering musical compositions. That name didn't suit their needs or personality, so in 2019 they decided to change it to the more fitting name Endtime. They are the ambassadors for no tomorrow, fostering exploitation movies and aesthetics from the 1980's. Think Giallo, Carpenter and Cronenberg. They don't believe in groove, and they don't believe in swing. They turn amps up to 11, they cause ruptured eardrums and serious dysentery with their subatomic frequencies. ENDTIME are the music equivalent to a nuclear blast.
Recorded at Studio Shitfun in Uppsala and mastered by Dan Randall at Mammoth Sound Mastering (Sodom, Better Call Saul OST, The Walking Dead OST, Violence), their debut album 'Impending Doom' will be released on March 4th on Heavy Psych Sounds. Its artwork was created by Robert Sammelin (Mondo, Waxwork, Arrow Video).
ENDTIME is
Joppe Ebbeson – Guitar
Daniel Johansson – Guitar
Nicke Björnör – Drums
Afshin 'Affe' Piran – Bass
Christian Chatfield – Vocals
ENDTIME links
Facebook⎪Instagram

HEAVY PSYCH SOUNDS links
Website⎜Facebook⎜Bandcamp⎜Instagram⎜Youtube