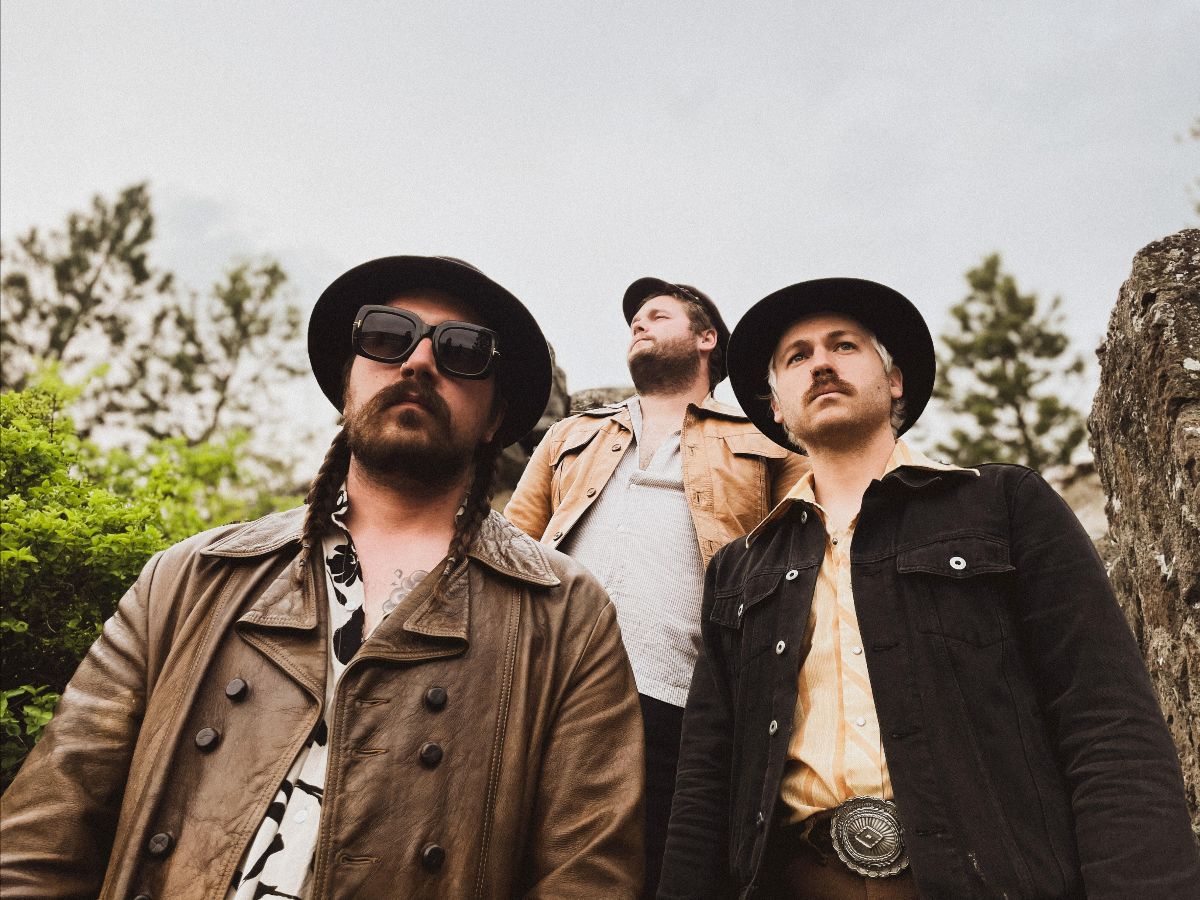 US heavy psych trio KADABRA shares upbeat new video "Bean King"; debut album out September 17 on Heavy Psych Sounds!
Spokane, Washington heavy psychedelic rockers KADABRA present the upbeat and caked riffey new video for « Bean King » today exclusively on Heavy Blog Is Heavy's website. Their debut album 'Ultra' will be released on September 17th on Heavy Psych Sounds.
« Kadabra are furiously dedicated to making groovy, fuzzy, and fun music. « Bean King » is a track that's a pure joy to listen to not only for its foot-tap-inducing main riffs or its high-spirited solo or the amazing energy the trio have together but for all of those things brought together into the whole that is the "Bean King"! » — Heavy Blog Is Heavy
Watch new video « Bean King » on Heavy Blog Is Heavy
Written throughout the 2020 global pandemic, their debut album presents an aesthetic that nears that classic rock charm and energy. With a warm and sultry sound that weaves together the lysergic flow and fuzzy drive of modern psychedelia, soaring bluesy riffage and magnetic reverb-drenched vocals, 'Ultra' is an all-killer-no-filler album in the vein of early All Them Witches, Black Angels, Dead Meadow and Fuzz. Watch their slow and intoxicating latest video « Settle Me » at this location.
KADABRA Debut album 'Ultra'
Out September 17th on Heavy Psych Sounds
In 2020, a year wrecked with cultural dissent and a global pandemic, fellow musicians and long-time friends Garrett Zanol (Blackwater Prophet) and Ian Nelson decided to start their own band. After retaining the talents of their favorite local drummer Chase Howard, the group got to work on writing an album that illustrates their current climate. KADABRA delivers the eerie psyche crawl of acts like Dead Meadow and the heavy fuzzed riff grime of Black Sabbath. In the fall of 2020, they tracked their debut album with Dawson Scholz, for a release this fall on Heavy Psych Sounds.
KADABRA is
Garrett Zanol – Vocals/Guitar
Ian Nelson – Bass
Chase Howard – Drums
Find the band on Instagram

HEAVY PSYCH SOUNDS links
Website⎜Facebook⎜Bandcamp⎜Instagram⎜Youtube