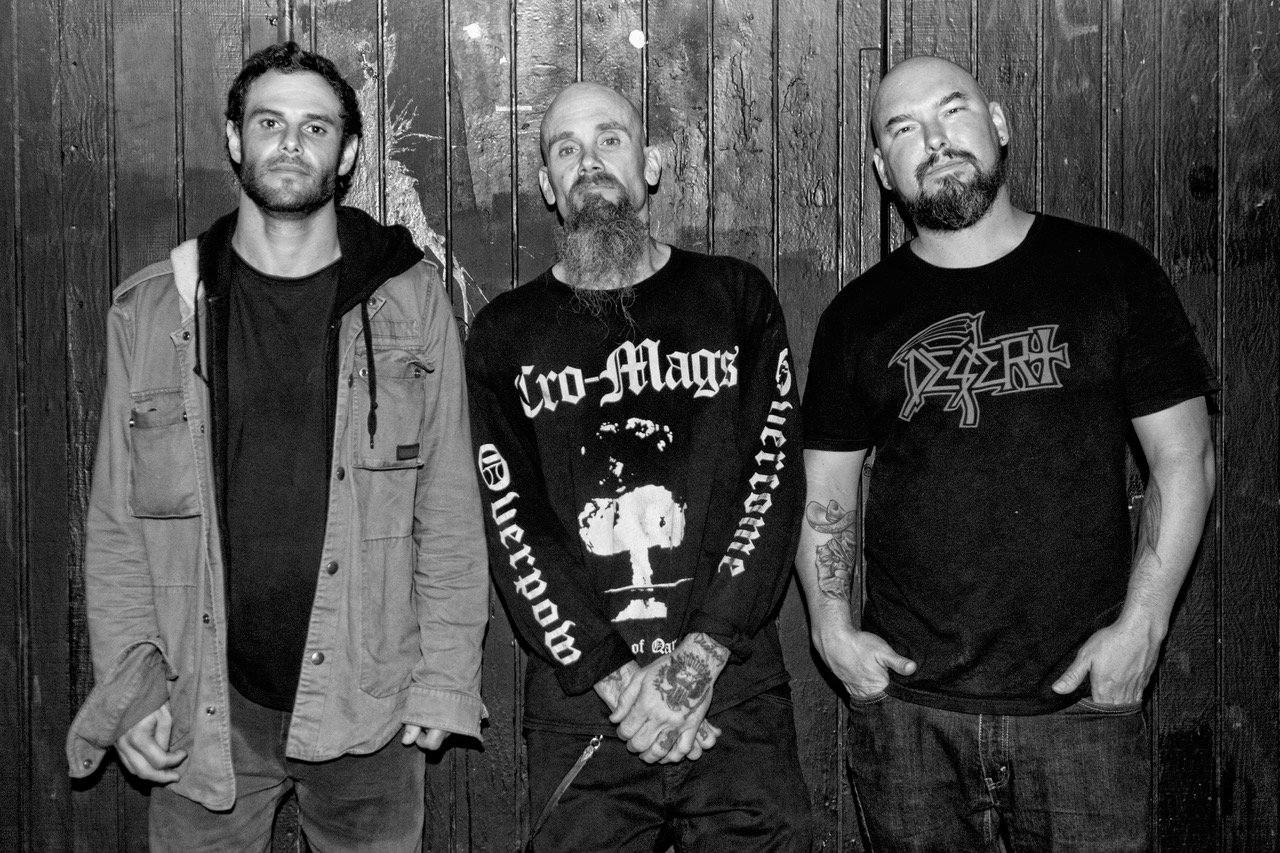 Nick Oliveri's MONDO GENERATOR share details about upcoming « Live At Bronson » album on Heavy Psych Sounds.
Desert punk legends MONDO GENERATOR (w/ former Kyuss and QOTSA bassist Nick Oliveri) announce the release of their 'Live At Bronson' album this July 2nd on Heavy Psych Sounds, and unleash the first track today with « Dead Silence »! The album was recorded in Italy's most famous Bronson Club during their last European tour.
It's been one of the last shows before the world shut down. California's desert punk icons MONDO GENERATOR, fronted by former Queens Of The Stone Age and Kyuss bassist Nick Oliveri, were currently on the road in Europe, while the pandemic forced them to abruptly end their extensive tour just a short time later.

Recorded in high quality at the legendary Bronson Club in Ravenna, Italy on February 13th, 2020, and to share this unforgettable, high-voltage show with fans from all over the world, MONDO GENERATOR will release their « Live At Bronson » album on July 2nd through Italy's powerhouse label Heavy Psych Sounds Records! Featuring Mondo Generator hits and several Queens Of The Stone Age and Kyuss classics, the trio has just unveiled the first single from their live album: « Dead Silence » was originally recorded in 2010, until the track got reissued on their « Shooter's Bible » album in early 2020. 
?Check out MONDO GENERATOR live track « Dead Silence » ?
The « Live At Bronson » album can be preordered at this location in the following formats: 
– Test press vinyl
– Ultra LTD white/red/black vinyl
– LTD Clear blue vinyl
– Black vinyl
– CD and digital
MONDO GENERATOR 'Live At Bronson'
Out July 2nd on Heavy Psych Sounds


TRACKLIST:
01. Nowhere Man
02. 13th Floor
03. F.Y.I.F
04. Gonna Leave You
05. Turboner
06. Up Against The Void
07. Shawnette Jackson
08. Invisible Like The Sky
09. Green Machine
10. Kyuss Dies!
11. Allens Wrench
12. Fuck it
13. Dead Silence
14. Its You I Dont Believe
15. Listening To The Daze
16. Last Train
17. Millionaire
18. Love Has Passed Me By
MONDO GENERATOR was formed in 1997 by Queens of the Stone Age bassist/singer Nick Oliveri. Initially intended as a solo/side project, the classic « Cocaine Rodeo » album was recorded that same year, but shelved until the Southern Lord label released it and its unique brand of criminal insanity to widespread acclaim and horror in the summer of 2000. Following several full-lengths, EPs and a live DVD, a solo acoustic career and heavy touring schedules with Kyuss Lives! / Vista Chino and MONDO GENERATOR to date, the restless multi- talent Oliveri has started a new band project, Stöner, featuring Brant Bjork and Ryan Güt. Stöner's debut, « Stoners Rule », will be coming out on June 25th through Heavy Psych Sounds, who will also release VOLUME 7 of Nick Oliveri's « N.O. Hits At All  » series ( due out on July 2nd ).
MONDO GENERATOR is:
Nick Oliveri – Bass / Vocals 
Mike Pygmie – Guitars
Mike Amster – Drums
MONDO GENERATOR LINKS
Facebook⎜Instagram⎜Bandcamp
HEAVY PSYCH SOUNDS LINKS
Website⎜Facebook⎜Bandcamp⎜Instagram⎜Youtube