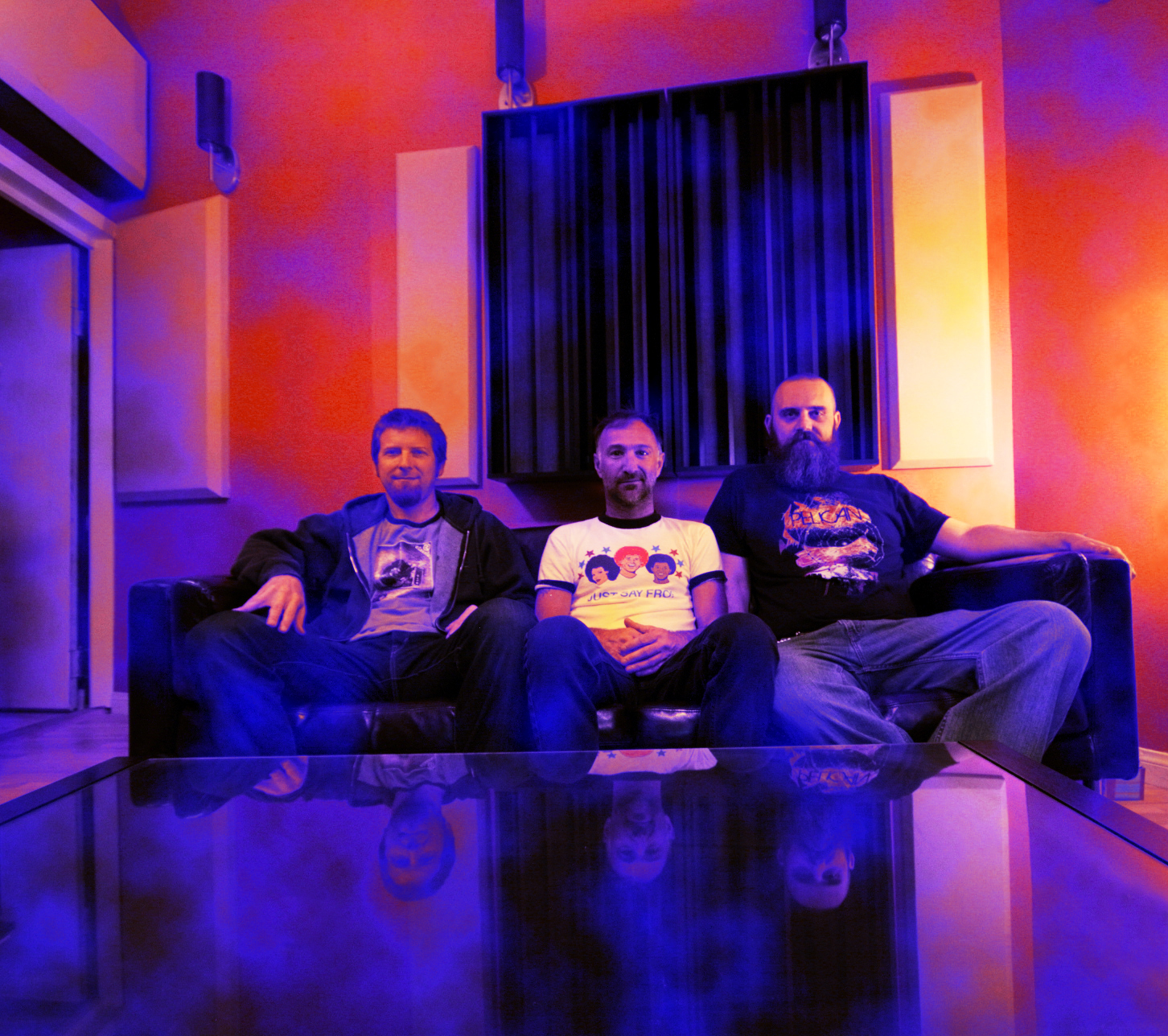 US doom psych pioneers SNAIL stream their new album in full via Classic Rock now!
West Coast psych metal pioneers

SNAIL

have teamed up with Classic Rock Magazine to stream their spellbinding new album « Feral » in full. Have a break, open your chakras and listen to the trio's fourth offering, before its release on September 25 via Small Stone Records… 
SNAIL's bassist and vocalist Matt Lynch comments on the making of the new record: « Musically, this album is the most diverse that we have released. Doom, Psych, Punk and Blues are all there. From amp-worshipping hypnosis to fuzz-laden freakouts and three part harmonies. The only requirement for sound was that it serve the song at hand. Thematically, the album deals with the dissolution of the Id or the « self » and the spiritual implications of that process. It's a psychedelic idea that is backed up by recent revelations in astrophysics as well as quantum mechanics. Infinite smallness as well as infinite expanse. It's all the same. This record is a description of that revelation.« 
SNAIL formed in 1992 in Los Angeles, consisting of singer Mark Johnson (The Crucified, PASTE, Blessing the Hogs), bassist Matt Lynch and drummer Marty Dodson. The eponymous first album (Big Deal Records) garnered much praise in the press, and gained a loyal following from peers, leading to the DIY, 4-track cassette-recorded All Channels are Open EP, after which SNAIL sadly succumbed to the "sex, drugs, and rock and roll" lifestyle and eroded to the point of breaking up.
SNAIL set to work on Feral, their fourth full-length and first for Small Stone. Taking the varied approach of Terminus to new degrees of psychedelia and sonic heft, songs like "Smoke the Deathless" and "Thou Art That" epitomize the weighted melodic appeal of the band, while closer "Come Home" steps forward in its brazen emotionalism. Topped off with mind-bending artwork by Seldon Hunt, Feral is their best work to date, demonstrates the progressive capacity of the once-again trio of Johnson, Lynch and Dodson, and shows that Blood and Terminus may have just been the start of the wildness to come.
New album « Feral » out September 25th on Small Stone Records
TRACK LISTING:
1. Building A Haunted House
SNAIL IS
Mark Johnson – Guitars, lead vocals, keys
Matt Lynch – Bass, keys, vocals
Marty Dodson – Drums, percussion, vocals
SNAIL LINKS