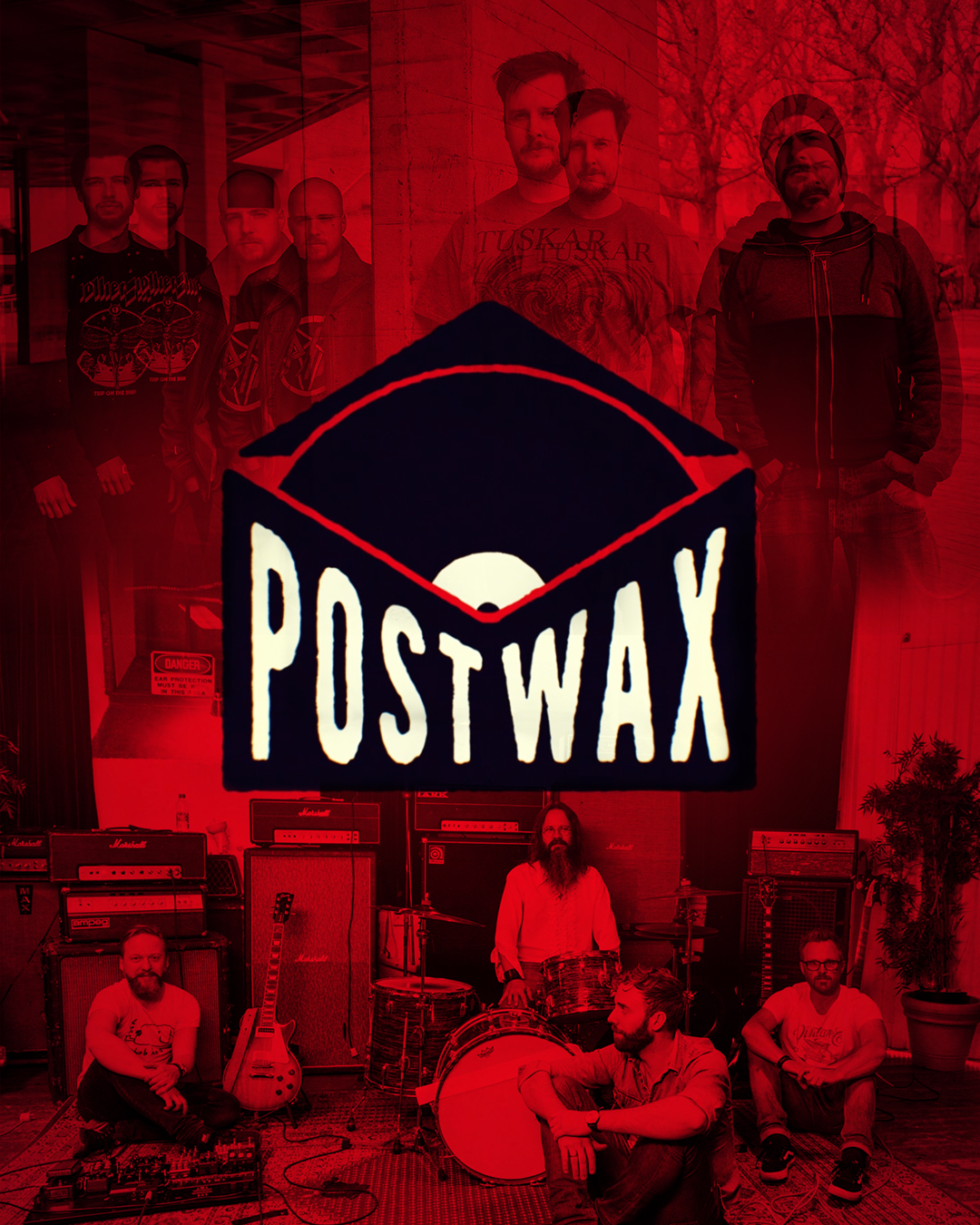 LOWRIDER and ELEPHANT TREE team up on special PostWax Vol. II split record!
Blues Funeral Recordings announce the next colossal pairing of artists to take part in their PostWax Vol. II series, with Swedish stoner rock legends LOWRIDER and London's most treasured heavy rockers ELEPHANT TREE. This mind-boggling union will give rise to a special split record, with details to be unveiled soon.
Heavy rock icons ELEPHANT TREE, whose 2020 album 'Habits' is a decimating blend of organic fuzz-fueled bliss and transcendent vocal hookery, and LOWRIDER, whose unassailable 'Refractions' LP blasted across 2020's heavy music landscape like an extinction-level desert storm and swept top honors for the year throughout the scene, are joining forces for a titanic special release on PostWax.
Each band will produce a trio of new tracks for this unparalleled split record, topped off by a seventh collaborative tune forged exclusively for PostWax — which will only be available tothe series subscribers.
Elephant Tree'sJack Townley gushes: « When we were flanked by Jadd and Peder about serving up a juicy slab of riffage, we were delighted! We'd been massive fans of Lowrider's chops since we started out as a band, so didn't skirt around or mince words when we replied « yes! » with gravy on top! We came up with the idea to go whole hog and collab on a track as well, and now here we are. It's rare these days to find projects as different and exciting as PostWax, and the veritable carvery of bands on board is mouth-watering. Sausage.« 
Lowrider'sPeder Bergstrand adds: "Few releases have moved me the way Elephant Tree's Habits did. My most played track of 2020 was easily "Sails" and honestly I think Elephant Tree in many ways is the most original flavor of heavy rock I've heard in ages, and exactly what the scene needs. I love how they weave blissful and mellow with absolute skull crushing heavy for a blend that's uniquely their own. The idea of doing a split together, and a PostWax exclusive collaborative track at that, has got us enormously stoked. I have a feeling this will be a very, very special album."
The PostWax series present exclusive limited edition records from some of the best stoner rock, doom and heavy psych bands on the planet. Benefiting from a spectacular success in 2018, PostWax Year One debuted releases to subscribers first, which were subsequently issued in standard retail versions to the public several months later. With Acid King, Josiah, REZNandVinnum Sabbathi already announced, PostWaxVol. IIwill unfold as a series of 9 deluxe releases on gorgeous vinyl, with each record including at least one exclusive track only available to subscribers, and coming alongside next-level sleeve design, hand-crafted art and behind-the-scenes liner notes by JJ Koczan of The Obelisk. The first PostWax Vol. II release will be delivered directly to subscribers in the summer of 2021.
=> Get more info and subscribe to PostWax Vol. II
AT THIS LOCATION
About LOWRIDER
As the preeminent band out of the gate in the late 90s post-Kyuss wake, LOWRIDER's debut EP and seminal album 'Ode to Io' were foundational slabs at the dawn of stoner rock. The swinging metal offshoot grew quickly into a worldwide phenomenon, with Lowrider established as one of its undeniable trailblazers. Following those early releases with a handful of compilation and soundtrack appearances and a period of relative inactivity, the band re-emerged at DesertFest Berlin in 2013. They've since blown minds at Hellfest, Keep it Low, DesertFest London and Belgium, Stoned from the Underground and Up in Smoke, and issued expanded remastered versions of their original records. All that was left was to give the world something new. Released in early 2020 through Blues Funeral Recordings, their long-awaited sophomore album 'Refractions' explodes with all the churning fuzz and expansive riff-heaviness for which the band are beloved, shot through with re-energized purpose and maturity. All throughout the past year, « Refractions » has garnered high praise from international press, being awarded »Best Album of 2020″ on Magnet Magazine, Metal Hammer's staff lists, The Obelisk, Doom Charts, as well as being featured on top of numerous end-of-year lists such as on Metal Injection, Rock & Folk Magazine, New Noise, Invisible Oranges or Guitar Part Magazine.
About ELEPHANT TREE
Formed in London in 2013, ELEPHANT TREE have spent the past decade delivering their heavy, melodic sound to audiences relentlessly across the UK, Europe and the USA, with their 2016 self-titled album winning praise from critics and fans alike. Early 2019 saw the band enter The Church Studios to deliver their third album, with engineer and producer Riley MacIntyre (The Horrors, Thurston Moore, Adele) at the helm. With 'Habits', these champions of the underground have delivered perhaps their most cohesive record yet, a scintillating blur of prog, psych, and melodic heavy rock — an ambitious, emotion-driven journey made of spacious yet heavy-as-ever soundscapes, all softly wrapped in Jack Townley and Peter Holland's enchanting vocals. 2020 was, as foreseen by the clear-sighted, the year ELEPHANT TREE bloom out of best kept underground secret into a household name, making it to the top of year-end lists and making appearance on BBC Radio 1's Rock Show as well as reaching number 14 on the Official Charts Rock & Metal and number 25 on the Official Charts Indie lists.
Blues Funeral Recordings is an independent label created by the founders of MeteorCity and Lowrider, and releasing music from luminary artists in the heavy/stoner/doom/psych ecosphere. While issuing stellar albums from Domkraft, Howling Giant, Lord Buffalo and Somnuri, the label has also gained attention through PostWax, a groundbreaking subscription-style series of lavish custom releases featuring exclusive music from Elder, Daxma, Spotlights, Lowrider, Besvärjelsen, Big Scenic Nowhere and Domkraft.
BLUES FUNERAL RECORDINGS LINKS
Website⎮Facebook⎮Bandcamp⎮Instagram | Youtube
LOWRIDER LINKS
Facebook⎮Bandcamp⎮ Instagram | Youtube
ELEPHANT TREE LINKS
Website⎮Facebook⎪Bandcamp | Instagram | Youtube