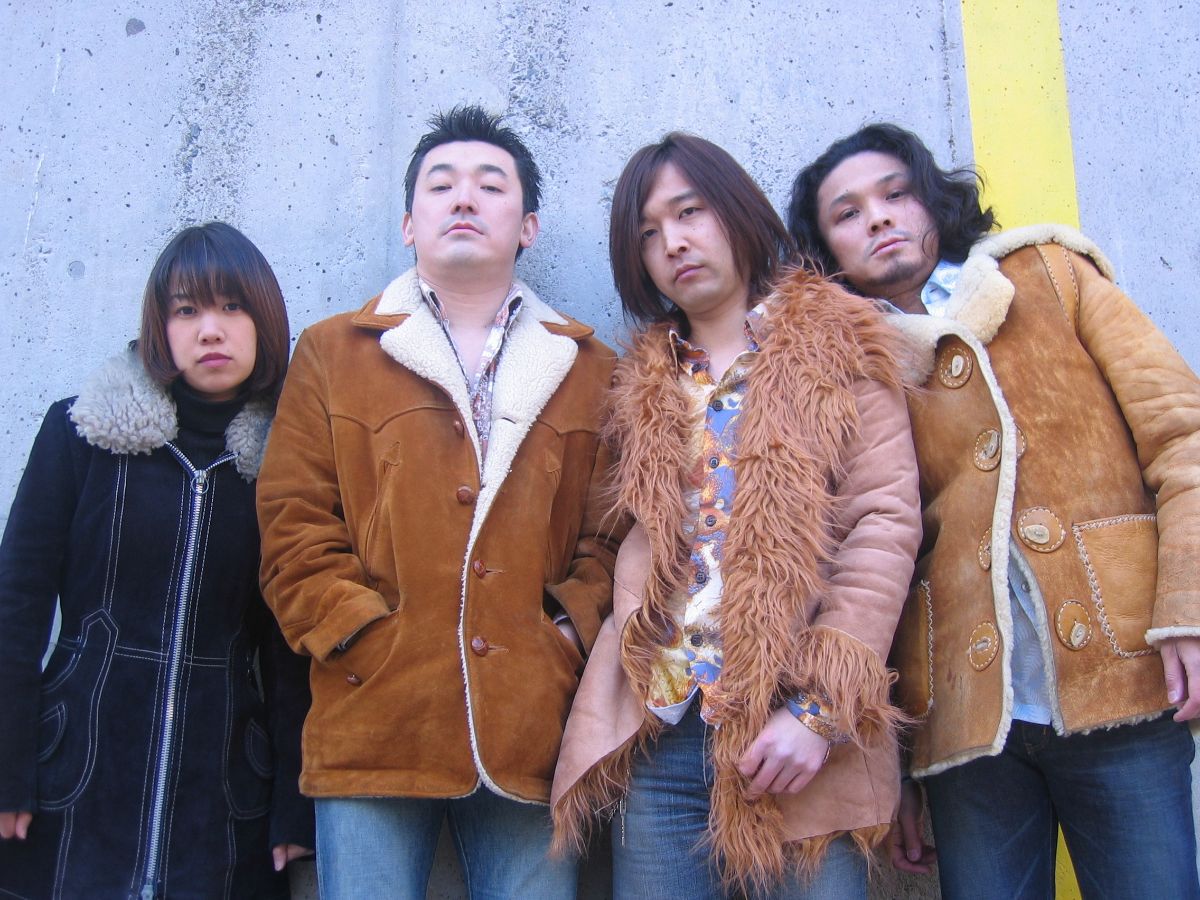 Japanese psych rockers SONIC FLOWER (w/ Church Of Misery members) share new track « Earthquake »; new album out next month on Heavy Psych Sounds!
Japan's most psychedelic rockers SONIC FLOWER (with members of Church Of Misery) unveil a second track taken from their long-awaited sophomore album 'Rides Again', due out January 22nd on Heavy Psych Sounds. Hear their electric and boogie-laden cover of Graham Central Station's « Earthquake » right now!

« This track you are listening to is a cover of the mighty Graham Central Station, led by Larry Graham — a slap bass pioneer, also involved with Miles Davis! We turnt this song into noisy heavy rock. Enjoy! » says the band.
Get your groove on with new single « Earthquake« 
SONIC FLOWER, the side project of Japan's legendary psych doom unit Church Of Misery, are all set to release their long-awaited sophomore album in the winter of 2021 — a record that has slept in the vault since the band was put on hiatus fifteen years ago. With Church Of Misery mastermind Tatsu Mikami on bass and former COM Takenori Hoshi on guitar, you can expect a huge slab of groovy boogie-psych sprinkled with Mikami's deep-toned funk and doom influences. The album also features two high voltage covers: « Earthquake » from Graham Central Station and « Stay Away » from The Meters. 

The band previously released the single « Super Witch », which you can hear at this location. Alongside the new album, Heavy Psych Sounds will also reissue SONIC FLOWER's self-titled instrumental debut on January 22nd on vinyl, CD and digital formats, available to preorder now.

SONIC FLOWER New album 'Rides Again'
Out January 29th on Heavy Psych Sounds – PREORDER
SONIC FLOWER were formed as a side project of Church of Misery in 2001. Tatsu Mikami (Church Of Misery bassist) and Takenori Hoshi (guitarist on Church of Misery's 2nd album « The Second Coming ») teamed up to play more bluesy and instrumental heavy rock influenced by 70's acts such as Cactus, Grand Funk Railroads, Groundhogs or Savoy Brown.

They were quickly joined by guitarist Arisa and drummer Keisuke Fukawa. In 2003, they released their bluesy heavy rock self-titled debut album 'Sonic Flower' on Japanese label Leafhound Records. This instrumental, improvised double guitar-charged record was internationally acclaimed, and they got the chance to support Electric Wizard, Bluebird or Acid King on their Japan shows.

In 2005, SONIC FLOWER went to the studio to record new material, but as Arisa was pregnant and day jobs prevailed, they put band on hiatus after the recording session. These recordings have been sleeping in the vault for fifteen years, until Tatsu decided to reform the band in 2018. This time he teamed up with old Church Of Misery singer: the result is their brand new album 'Rides Again' which will be released on January 29th, 2021 through Heavy Psych Records. The label will also reissue their self-titled debut album on January 22nd 2021.

SONIC FLOWER is:
Tatsu Mikami – Bass
Kazuhiro Asaeda – Vocals
Takenori Hoshi — Guitar
Toshiaki Umemura – Drums

HEAVY PSYCH SOUNDS LINKS
Website⎜Facebook⎜Bandcamp⎜Instagram⎜Youtube