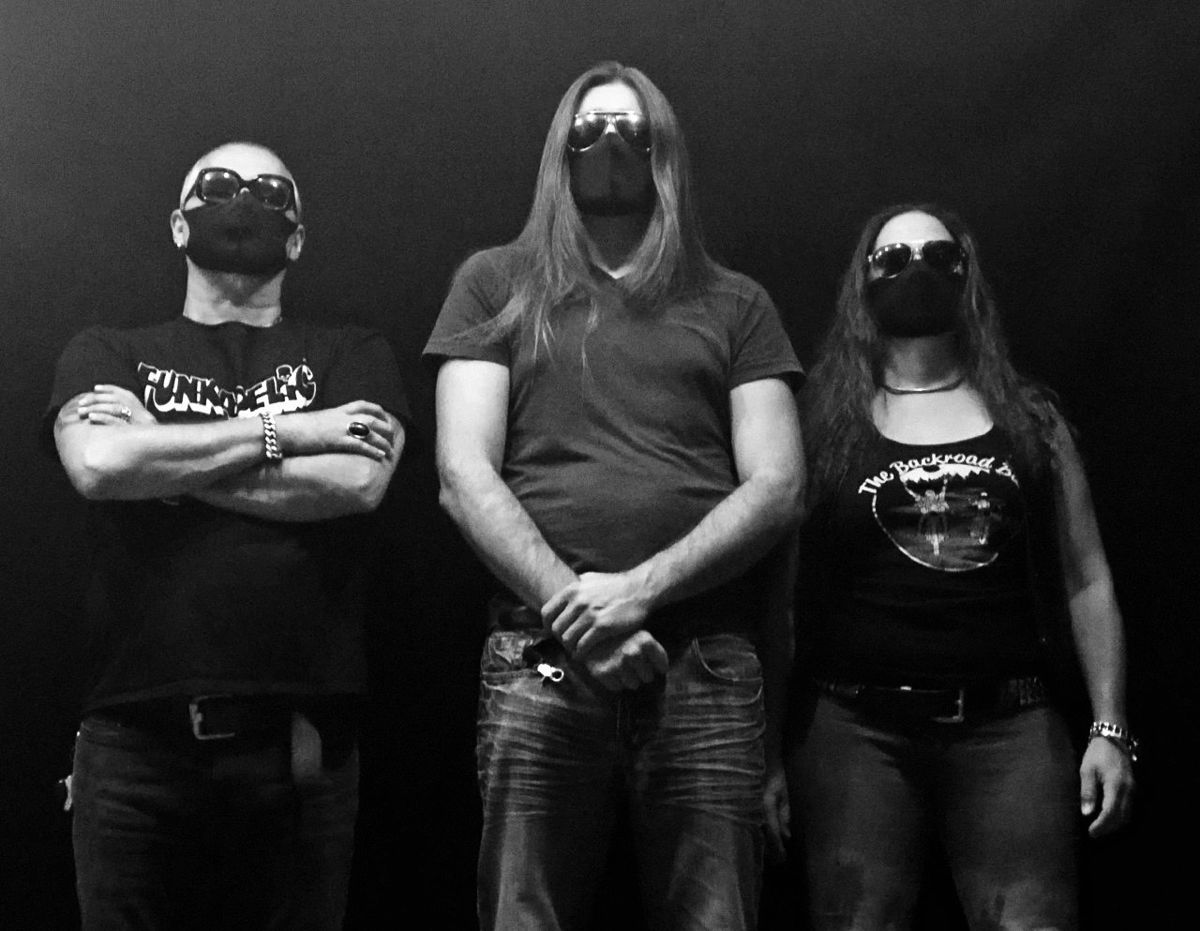 Stoner doom pioneers SONS OF OTIS share second single off upcoming album 'Isolation' on Totem Cat Records; preorder available now.
Toronto's doom blues veterans SONS OF OTIS reveal the second single taken from their long-awaited new album « Isolation », out October 16th and available to preorder now through Totem Cat Records. Get groovy with new song « Trust » right now!
From the vast Northern land known as Canada comes an enormous sound: the sound of SONS OF OTIS. Gargantuan, rumbling like the innards of Earth, the trio has been pushing aside entire star systems in its unstoppable path since 1993. Their last studio offering 'Seismic' was released in 2012 on Small Stone Records, followed by an extra limited 'Live In Den Bosch' album in 2018. Standing strong as ever on their veterans feet, their new album 'Isolation' delivers the heaviest stoner doom ever known to man, reminding fans and heavy lovers across the globe of the potency of the trio's signature fuzz and über-stoned grooves.
💣Check out Sons Of Otis groovin' new single « Trust » 💣
The band previously released a first single entitled « Ghost« . New album « Isolation » will be released on October 16th through Totem Cat Records in the following formats:
– Extra LTD Totem Cat edition red/black galaxy vinyl (100 copies) w/ artbook, art card and sticker
– LTD Black/Clear Red vinyl (200 copies)
– Black vinyl
– CD and digital
SONS OF OTIS New album 'Isolation'
Out October 16th on Totem Cat Records – PREORDER


The Otis seed was planted in late 1992 by the trio's founder/guitarist/vocalist Ken Baluke. The band was originally dubbed Otis, in homage to the character from cult movie 'Henry: Portrait of a Serial Killer. The instant success of the six-track EP, 'Paid to Suffer' as well as a prestigious reputation in the underground Toronto music scene led SONS OF OTIS to sign to Canadian label Hypnotic Records. Their first full-length 'SpaceJumboFudge' (1996) was to be the only album to come out of the deal.

An unusually long germination ensued due to the fact that they went through ten drummers before 'Templeball' was released in summer 1998 on Frank Kozik's Man's Ruin Records. After a European tour with Electric Wizard, the band entered the studio for their debut release for The Music Cartel, 'Songs for Worship', which contained some of the most organically dense and psychedelic riffage known to man and just happened to be released on Sept.11, 2001.

Man's Ruin went under. The Music Cartel went under. SONS OF OTIS finally found refuge in the waiting arms of Small Stone Records, and their first album for the label, 'X', arrived in 2005. Having spent the better part of the previous decade sharing the stage with bands like Kyuss, Queens of the Stone Age, Clutch, Fu Manchu, New Kingdom, Voivod, Electric Wizard and Shallow North Dakota, the Canadians evolved from humble beginnings as hard and heavy abrasive rock from the great white north into masters of ethereal, blissed out, hard and heavy abrasive rock with subtle touches of psychedelia added to boot.
Since then, SONS OF OTIS have become a curious legend within the heavy psychedelic underground. Tales of their shows in Canada, the US and Europe are the stuff of tonal legend, the low end in Ken's guitar and Frank's bass leaving Otis-shaped craters everywhere they go. Always a mystery, always smoked out and completely unlike any other band in the world, Sons of Otis released their third and latest album 'Seismic' on Small Stone Records, marking 20 years of making the heaviest psychedelia the world has ever known. 2020 will see SONS OF OTIS make their long-awaited return through the smoke, landing on October 16th with their new studio offering 'Isolation' on Totem Cat Records.

SONS OF OTIS IS
Ken Baluke – Guitars, Vocals
Frank Sargeant – Bass
Ryan Aubin – Drums

SONS OF OTIS LINKS
Facebook⎪Bandcamp

TOTEM CAT RECORDS LINKS
Facebook⎪Bandcamp⎪Store⎪Instagram