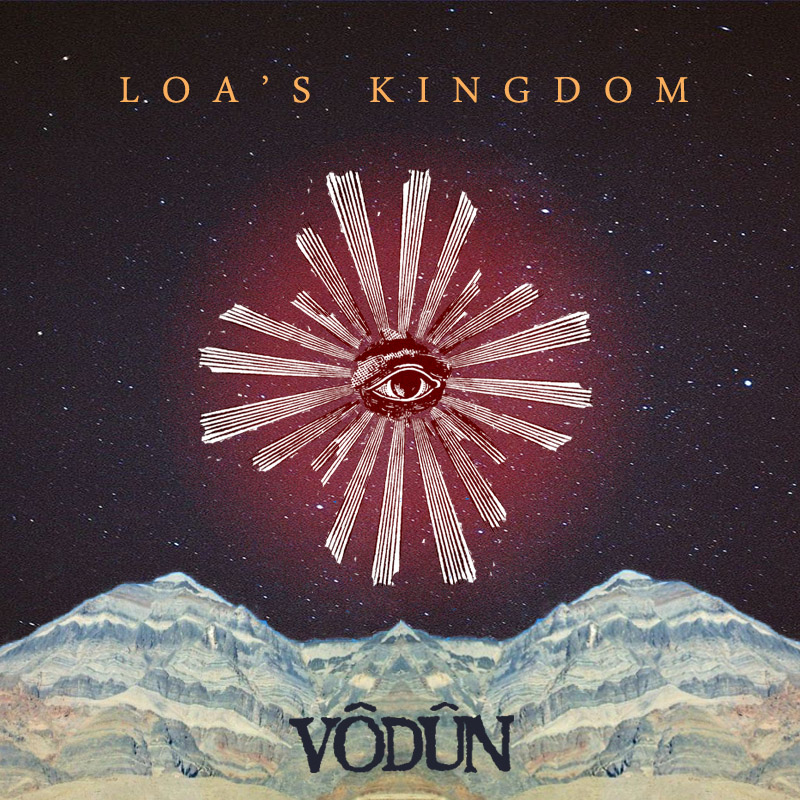 VODUN's new single « Loa's Kingdom » streaming now at The Obelisk
London based afro-psych metallers

VODUN

just unveiled the second excerpt off their upcoming album, due out in 2015. « Loa's Kingdom » is streaming right now at The Obelisk and available for free on Bandcamp.
Second excerpt off their forthcoming full-length, « Loa's Kingdom » is a highly

 energetic

 ode to spiritual elevation marked by pounding riffage and incredibly catchy hooks.
Here is what the band has to say about the track: « 
Loa's Kingdom is about the desire to transcend into the realm of the Gods – your highest self. A kingdom only fit for supreme beings, who must first pay penance to Papa Legba, as all the spirits do. He is the first and last, the beginning and end. He is the one who will let you into their world, and the one to let you out, so be generous with your offerings
« . Get ready to release your inner Loa…
Rising from the ashes of London's female-fronted metal band Invasion,
VODUN
blends a unique concoction of heavy metal and psychedelism, while embracing afro-caribbean culture in the fullest possible way ever. Successfully reborn as voodoo Loa spirits Oya, Ogoun and Ghede,
VODUN
unleashed their first EP « 
Eat Up The Sun
 » in 2013, a perfect introduction to the trio's singular and thrilling blend of shredding guitars, blazing rhythms and soulful vocals. After completing a short UK tour, the band quickly unveiled a
vibrant song entitled « 

Possession

 » (released in 2014 on the « 

New Heavy Sounds Vol. 3

 » compilation), thus paving the way for their debut full-length, recorded at Bear Bites Horse Studio and due out later in 2015.
24.10  CAMBRIDGE – Portland Arms
25.10  COLCHESTER – The Old Bus Station
26.10  NOTTINGHAM – Stuck On A Name
27.10  WAKEFIELD – The Unity
28.10  MANCHESTER – Kraak Gallery
29.10  LIVERPOOL – Maguires Pizza Bar
30.10  BRISTOL – Mothers Ruin
01.11  LONDON – The Victoria