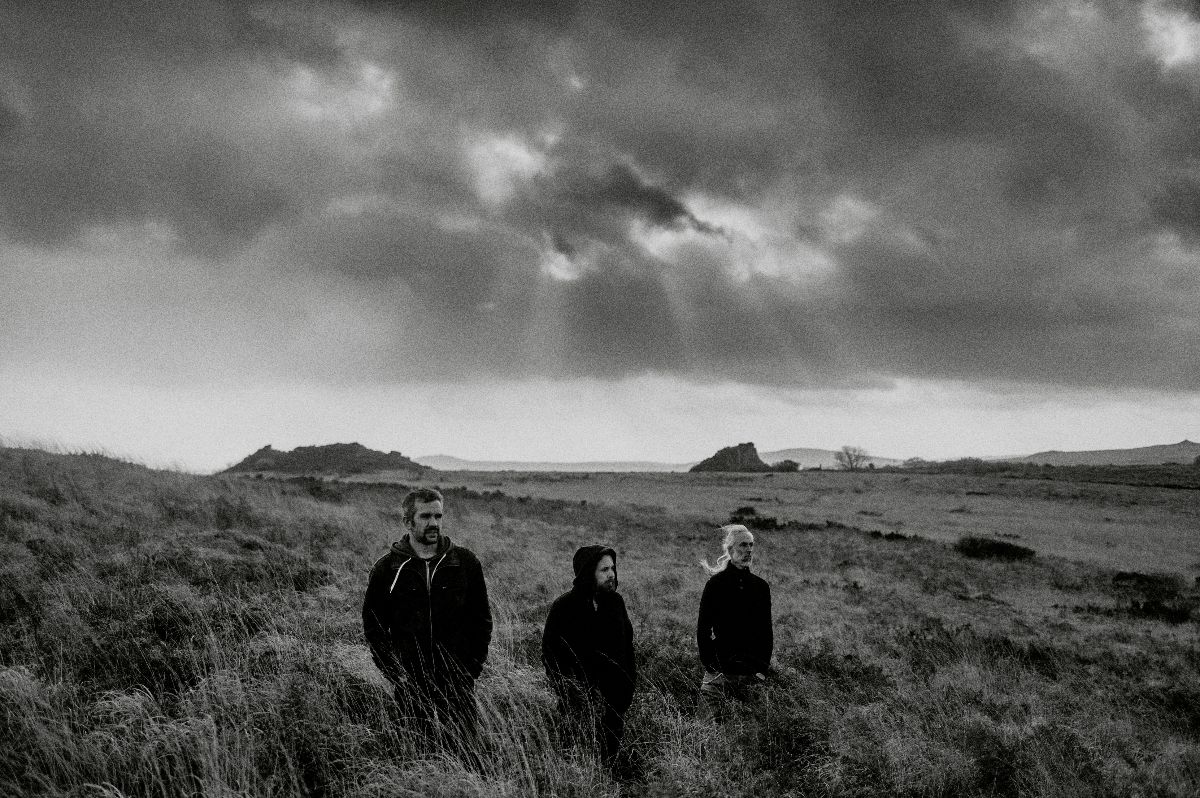 France's apocalyptic sludge trio STONEBIRDS unleash bleak first single off upcoming new album 'Collapse and Fail' on Ripple Music!
Britanny-based sludge/post-doom royalty STONEBIRDS unleash the first single taken from their upcoming third full-length 'Collapse and Fail', to be released on July 24th via Ripple Music. Get caught in the apocalyptic bleakness of « Only God » now on Metal Injection…

« They manage to craft a dark, monolithic and apocalyptic sound that could turn stone to dust, and once the dust settles, it's hard not to go back for more. » describes Metal Injection. « Our sound has become wilder, darker and more radical, making the light of hope more and more distant. « Only God » is the opening track of our new album « Collapse and Fail » and it reflects all of our musical dimensions, from gripping sludge metal to epic melancholic doom throughout this apocalyptic journey« , adds the band.
Stream new single « Only God » right here
With 'Collapse and Fail', STONEBIRDS deliver their darkest album to date. If their previous records resonated like a distress call from the planet, this third full-length is an excruciating piece of hopelessness that depicts the horror we're collectively facing. Throughout six ethereal yet darkness-filled songs, the trio gives doom metal a whole new meaning, letting the trio's sorrowful vision echo a dismal collective fate. It's too late, and all that is left is a burning violence.
New album « Collapse and Fail »
Out July 24th on Ripple Music
European preorder // North American preorder
TRACK LISTING:
1. Only God
2. Stay Clean
3. Down
4. Turn Off The Light
5. Fade Away
6. Collapse and Fail
STONEBIRDS is a French trio formed in 2008 and based in Central Britanny, a land that  has never stopped inspiring their songwriting and distinctive sound. Abandoned villages and inhabitants, all left behind by modern economy, ghostly places haunted both by ancient tales and contemporary rural distress, oppressive dampness, stormy light… These images are nourishing an anguished and tormented doom metal, giving birth to 2015's debut album 'Into The Fog… And The Filthy Air'. This record saw the band making their own way in between sludge, psychedelic/prog rock and post-metal — a feeling confirmed with its 2017 follow-up 'Time'. This sophomore album is more radical, contrasted, alternating massive metal riffs and light-infused arpeggios, all drenched in poisonous reverb. Drawing its luminous heaviness from Yob and Cult Of Luna, the Breton trio won over sludge and doom fans by playing prestigious Hellfest, Motocultor and supporting the likes of Ufomammut, Mars Red Sky, Glowsun or Alunah.  
STONEBIRDS LINKS
Facebook⎪Bandcamp⎪Instagram
RIPPLE MUSIC LINKS
Website⎪Facebook⎪Bandcamp⎪Twitter