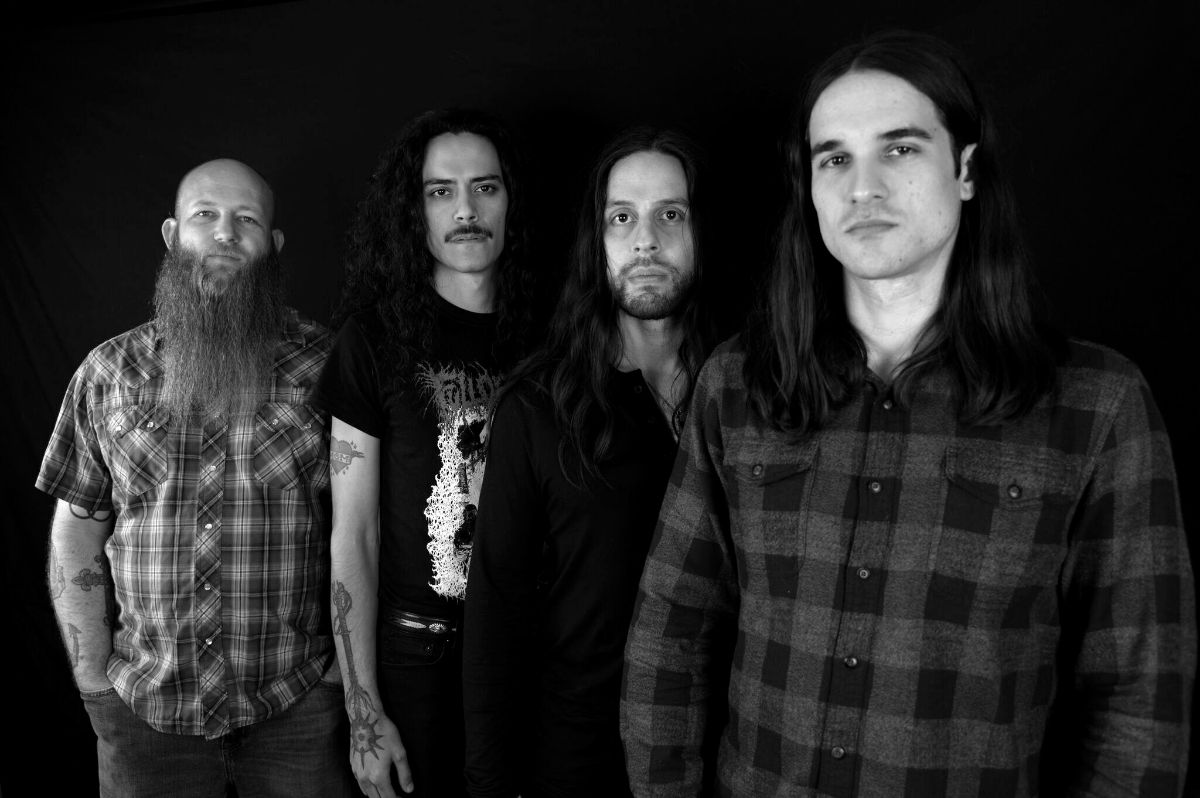 US progressive metal unit FORMING THE VOID share stunning « Trace The Omen » video; new album « Reverie » out now on Ripple Music.
US progressive doom explorers FORMING THE VOID unveil a high-end, hypnotic video for their single « Trace The Omen », taken from their new album 'Reverie' on Ripple Music.
Says frontman James Marshall: « Trace the Omen is one of the most pessimistic songs on this album. It has an end of days theme and takes an indifferent look at it. The video concept is a tree of life growing and creating humanity, only to be destroyed by its creation. Cycle of life and death.« 
Watch « Trace The Omen » at this location
With 'Reverie', Louisiana's progressive metal psychonauts FORMING THE VOID seeks to further explore aspects of the sound they've shaped on their previous outings, guided by a desire to strike a balance between organic and intentional. The result is an album that reaches new levels of refined depth, mystical energy and cosmic transcendence. 'Reverie' summons sonic fantasies from another dimension — ones that tear you away from your human condition to take you higher. With their luscious blend of mountain-like riffs, swirling Eastern melodies and majestic vocals, this fourth album is a divine take on modern heavy music. 

"Forming The Void hardly fail to rise majestically to the top." – Prog Magazine
"A stunning cosmic ride."-Everything Is Noise
"One of the year's best albums, no question, and a rare moment of creative realization captured and preserved." – The Obelisk
'Reverie' is available now on Ripple Music
North American order // European order
You're a celestial traveler powering through the blinding tunnel of light into the next world, and interdimensional shamanic sludge rockers FORMING THE VOID are with you to provide an ecstatic trip of atmospheric wonder and psychedelia as you cross the barriers of space and time.FORMING THE VOID invoke the progressive and heavy tendencies of Mastodon and Torche, the psychedelic and soaring melodies of Pink Floyd, and the rolling confidence of Soundgarden. With swamp mud stuck to their feet as they trudge forth from South Central Louisiana, they aren't afraid to slow things to a crawl, a welcome approach as shown by their third effort 'Rift' topping the Doom Charts at its arrival. 

No strangers to the road, FORMING THE VOID have crossed the US alongside Truckfighters, Church of Misery, Kings Destroy, Gozu and Howling Giant. This summer sees them voyage to Europe to hit the road with Spaceslug. Their otherworldly sound has earned them spots on large festivals such as Psycho Las Vegas, Denver's Electric Funeral Fest, Stoner Daze and Stoner Jam at SXSW, Maryland Doom Fest, and Descendants of Crom. Theyare now ready to release their new album 'Reverie' on May 8th via Ripple Music.
FORMING THE VOID LINKS
Website | Facebook⎪Bandcamp
RIPPLE MUSIC LINKS
Website⎪Facebook⎪Bandcamp⎪Instagram