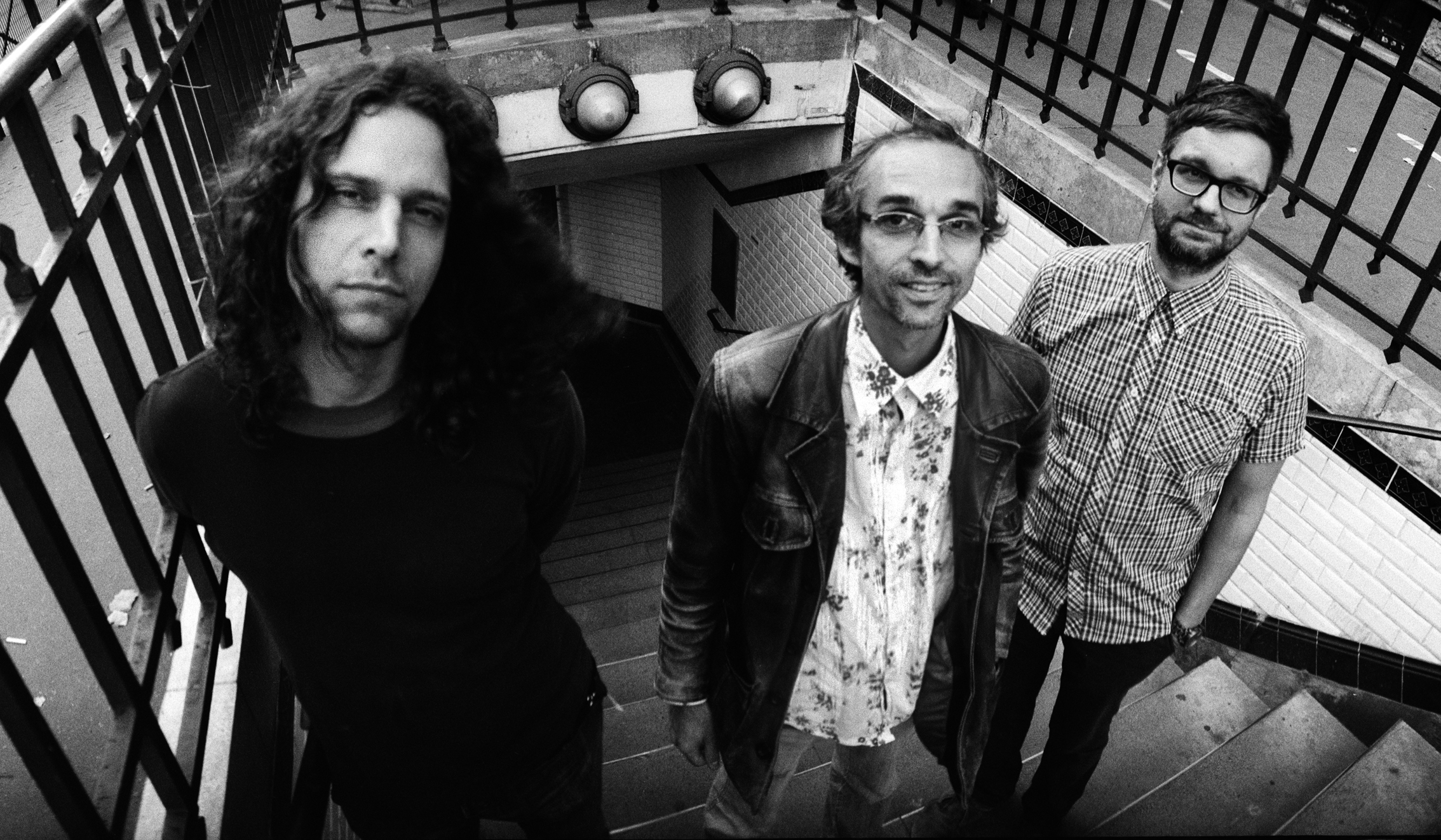 Heavy psychedelic behemoths COLOUR HAZE sign to Ripple Music for exclusive North American reissue of their entire catalog!
Ripple Music are proud to welcome cult German stoner rock trio COLOUR HAZE to their US roster, for the exclusive North American reissue of their entire back catalogue, starting with their newest album 'We Are' this fall.

COLOUR HAZE just signed to heavy rock powerhouse Ripple Musicfor the exclusive North American reissue of their entire discography, making it available for the very first time in the US. Throughout their 26-year career, the godfathers of German heavy psychedelic rock have released an impressive number of albums, EPs and live albums, which have never found a home for a US release until now. First reissue will be their latest album 'We Are' (2019) this fall, going chronologically backwards until their very first outing 'Chopping Machine' (1995). 

Ripple Music founder Todd Severin enthuses: « Talk about a no-brainer! I'd been a huge Colour Haze fan for years, I remember buying the 'All' album as soon as it came out, which was very soon after we'd started The Ripple Effect blog. Since then, I'd been a huge fan of all releases on the Elektrohasch label. When I saw their new album 'We Are' had come out, it struck me that here in the US it was nearly impossible to find without paying import prices and shipping. I wrote Stefan, who I'd known casually from years of reviewing his albums, and asked if he'd be interested in starting a series of US-based reissues, to get the amazing Colour Haze sound into more North American fans' hands, and to my delight, he said « yes ».  I still haven't come down from that high cloud. North American fans are in for a treat!« 
More details about COLOUR HAZE's North American
reissues coming really soon, stay tuned!
Munich-based heavy psych behemoths COLOUR HAZE were formed in August 1994 by Stefan Koglek, Tim Höfer and Christian Wiesner. In the late 1998, Manfred Merwald and Philipp Rasthofer joined the project before singer Felix Neuenhoff left the band a year later. In the spring of 1999, the band found its final shape. From this new start, Colour Haze have developed their very own identity, trying to escape from mindless, plain hedonistic schemes or rock'n'roll's usual role-plays, to root their music and actions into a greater, thoroughly positive, spiritual depth – which might be the reason why many live and album reviews tell about mesmerizing experiences and positive empowerments.

After an impressive  festival debut at Germany's Burg Herzberg Festival in 2000, COLOUR HAZE started touring all over Europe, quickly becoming a driving force within the growing European stoner rock scene. With their double LP 'Los Sounds de Krauts' (released via their own label Elektrohasch in 2003), the trio expanded stoner rock's stylistic boundaries to the extent that reviewers had to invent a new genre for their unique musical expression: « heavy psychedelic".

With more than 400 shows under their belt, COLOUR HAZE have been skyrocketed to headline slots at Duna Jam, Desertfest, Stoned From The Underground, as well as Europe's biggest metal event, Hellfest in France. Their ever-growing fanbase and solid live reputation led them to be invited to India's very first independent rock festival of Bangalore and Psycho Fest Las Vegas in USA in 2016. In 2018, the band welcome Mario Oberpucher to the lineup on sitar and second guitar, adding an even more vibrant dimension to their already solar sound. Fourteen full-lengths and 400 shows later, the mighty trio have found a home overseas to re-release all their back catalog for the first time in North America.

COLOUR HAZE is Stefan Koglek – guitar & vocals
Philipp rasthofer – bass
Manfred Merwald – drums
Mario Oberpucher – live sound, sitar, guitar

COLOUR HAZE LINKS: Website | Facebook | Instagram
RIPPLE MUSIC LINKS: Website⎪Facebook⎪Bandcamp⎪Instagram