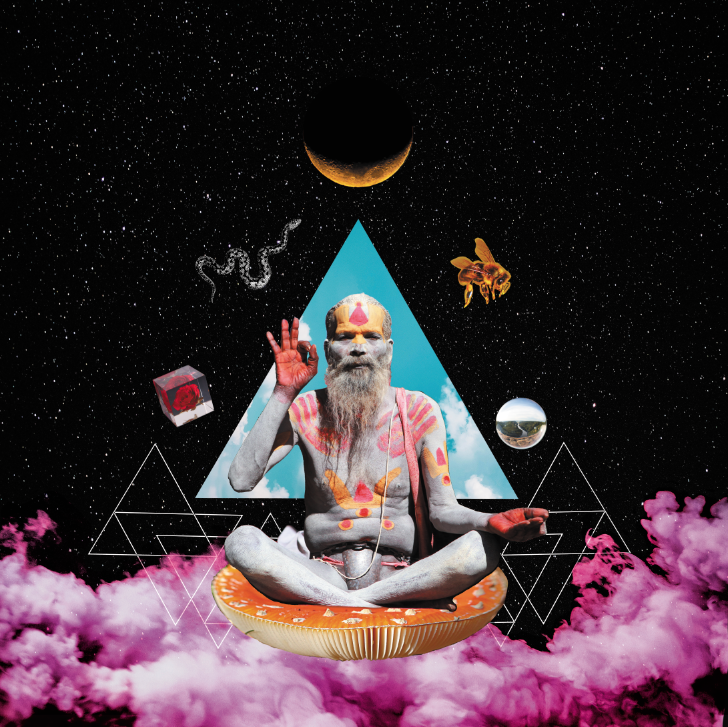 Manchester heavy rockers TEN FOOT WIZARD share details about new album 'Get Out Of Your Mind'; stream « Namaste Dickhead » now
Manchester's cheeky heavy rock unit TEN FOOT WIZARD announce the release of their juggernaut third album 'Get Out Of Your Mind' on July 10th, which is available right now for preorder. Stream their first single « Namaste Dickhead » now!
Blending the classic sounds of Sabbath and ZZ Top with the grooves of contemporary luminaries such as Clutch, and the funk of Parliament/Funkadelic, Manchester's tropical riff storm TEN FOOT WIZARD are set to raise the bar for fans of swaggering rock anthems with the release of their gigantic third album 'Get Out Of Your Mind'. 
Stream « Namaste Dickhead » on Bandcamp
Also available on Spotify!
Mixed by Grammy Award-winning producer Nic Hard (Snarky Puppy/The Bravery/Bokante) in Brooklyn, the follow-up to 2015's 'Sleeping Volcanoes' truly ups the ante of the foursome's groove-infused formula. Its juggernaut riffs and sexy grooves are taking no prisoners, as TEN FOOT WIZARD go harder and stronger than ever, elevated by the deep-toned vocals — when they're not turning into a monastic growl coming from the depths of the universe — from frontman Gary Harkin. 'Get Out Of Your Mind' creates its own path of glorious and highly entertaining brand of rock'n'roll, embarking in its wake all those eager to celebrate the end of the world the right way. With a special appearance from Snarky Puppy's keyboard genius Justin Stanton on final track « King Shit Of Fuck Mountain », TEN FOOT WIZARDspread their sonic wings wider and let their creativity flow through this 8-minute epic of pace-shifting psychedelic heaviness. Another TFW track for the books!

The album will be available on July 10th via the band's Beard Of Zeus label, and available to preorder via Bandcamp on LTD orange vinyl, CD and digital. All vinyl preorders will be shipped with a free TFW patch!
TEN FOOT WIZARD « Get Out Of Your Mind »
Out July 10th through Beard Of Zeus
  TRACK LISTING:
1.Namaste Dickhead
2. Broken Man
3. Noble Lie
4. Working Towards A Bitter Future
5. Summer Love
6. Get Out Of Your Mind
7. How Low Can You Go
8. King Shit Of Fuck Mountain 
Formed in Manchester, England in 2009, TEN FOOT WIZARD started as a stoner rock group, but quickly began to incorporate elements of punk, metal, blues, funk and psych into a heady mix of sexy fuzzed up debauchery. Live appearances alongside respected acts such as Karma To Burn, Scissorfight, Pentagram, Witch Mountain, and Elephant Tree has fashioned Ten Foot Wizard into a phenomenal live act.
The momentum from a hugely successful set at Glastonbury Festival 2019, and the release of 'Get Out Of Your Mind' (July 2020) promises to light the blue touch paper on a career of one of the UK's most engaging feel good live acts. Mixed in NYC by Nic Hard (Snarky Puppy/The Bravery), and featuring Justin Stanton (Snarky Puppy), TEN FOOT WIZARD's third album will no doubt establish them in a class of their own!
TEN FOOT WIZARD is:
Gary Harkin – Vocals/Guitar
Adam Henry – Guitar
Jonny Banyard – Drums/Percussion
Emlyn Spiers – Bass Guitar

TEN FOOT WIZARD LINKS
Facebook⎜Bandcamp⎜Instagram