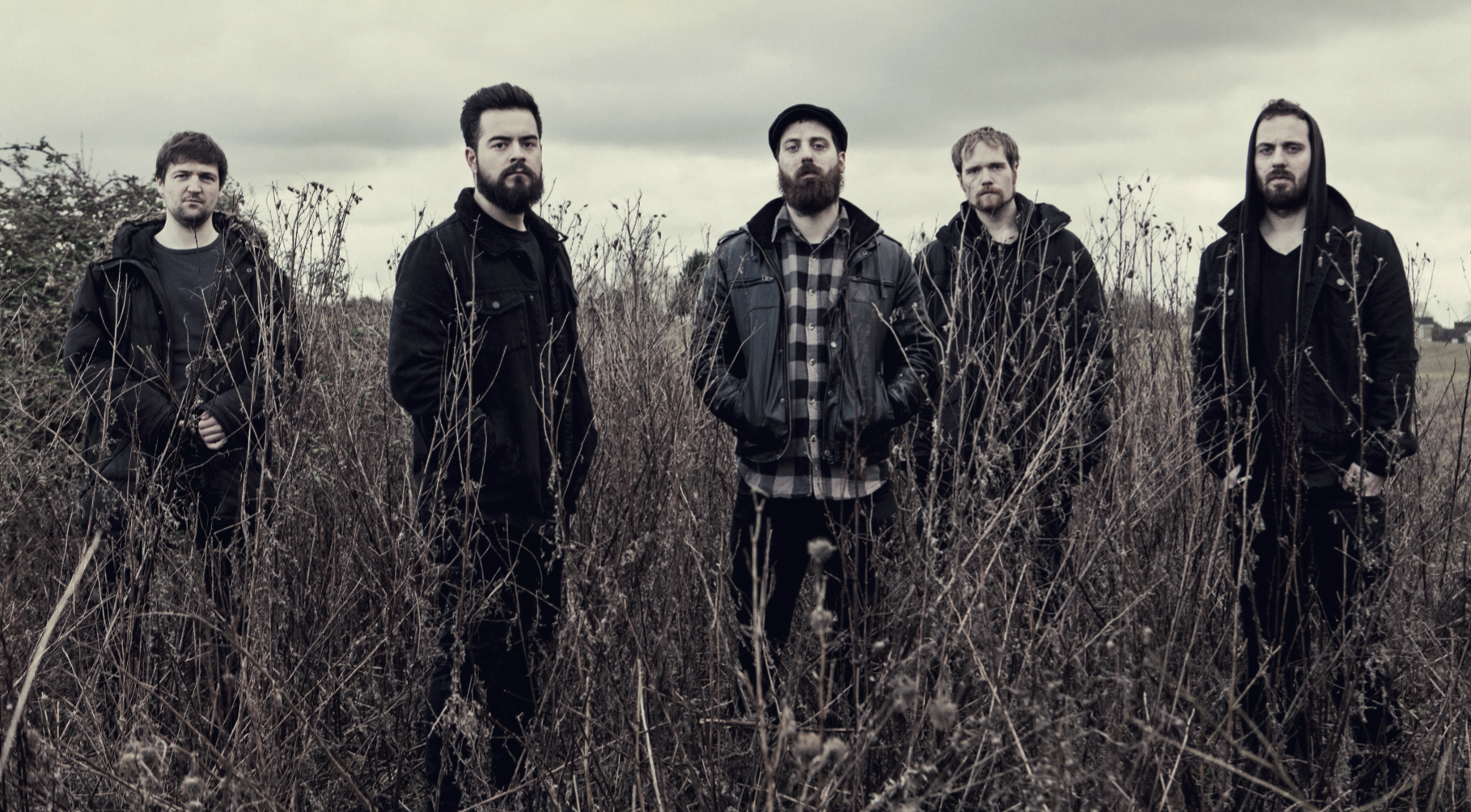 UK's sludge metal heavyweights DESERT STORM share epic fifth album 'Omens' in full; out May 1st on APF Records.
In anticipation of the release of their brooding and powerful fifth album 'Omens' on APF Records, British sludge heavyweights DESERT STORM are streaming it in full today. The band also announced new tour dates for the fall.
"A thrilling listen from start to finish." — MMH Radio
"This is Desert Storm's finest album to date." — Worship Metal
"A powerfully affecting record that sees them continuing to evolve
and experiment even after twelve years, to devastating results." — Stoner Hive
Questioning the viability of our modern world through a gripping combination of bleak atmospheres, menacing riffing and hopeless yet resonant lyrics, 'Omens' is undeniably an album of its time. The Oxford five piece have honed their songwriting to create eight consistent tracks that blend in such a cinematic way, that it's impossible not to have flashes of dark tormented skies, civilisations pushed to the edge of decay and despaired humans doing the impossible for survival. The light will break through just for a moment, through an acoustic guitar or unexpected piano break — but you never know what happens next. 'Omens' takes the form of an end-of-world rollercoaster for anyone brave enough to dive in.
Stream new album 'Omens' at this location
Frontman Matt Ryan gives more insight on the creative process behind 'Omens': « We have been forging 'Omens' for about a year now. Refining it has taken time but we wanted to wait until we were completely happy with the material before laying it down. Lyrically, the only reprieve comes from the closing track of the album. The rest of it is fucking bleak. It was exciting to create vocal harmonies between Chris and Matt, the result is exactly what we were aiming for. Laying it all down was a long process for a number of reasons, one of which being the sheer number of layers and nuances behind the more promenant sounds. Recording took places over the course of four months. The result is a record which boasts a complete experience for the listener, you can spin the entire thing repeatedly and keep discovering new parts. Another difference between 'Omens' and our earlier releases, is that we chose to not perform the new material live until the album is out, so we are eager to get back out on the road to jam it. It was a blast to make it and we are chuffed with how it sounds. Hope you are too! »
DESERT STORM 'Omens'
Out on May 1st via APF Records – PREORDER
DESERT STORM have been making a name for themselves since they formed in late 2007. From the beginning the band have worked hard, with four albums and relentless touring of the UK & Europe with the likes of Karma To Burn, Nashville Pussy, Peter Pan Speedrock, Honky and Hang The Bastard as well as support slots to the likes of Orange Goblin, Red Fang, American Head Charge, Weedeater, Crowbar, Mondo Generator, The Atomic Bitchwax and festival appearances at Bloodstock Festival, Hammerfest, Hard Rock Hell, Giants of Rock, The Bulldog Bash, Desertfest (UK/DE) & Roadkill Festival.

While 'Sentinels' (2018) was described as their darkest and heaviest record to date, new album 'Omens' sees DESERT STORM reaching a whole new level in terms of songwriting and storytelling. The five piece have found the balance between their trademark menacing sludge anthems and introspective, melody-driven moments where vocalist Matt Ryan turns into a different persona, shifting from conquering growler to an even more captivating, deep-toned narrator. 'Omens' was recorded and mixed by Steve 'Geezer' Watkins at Woodworm Studios, and mastered Tim Turan at Turan Audio. Artwork was designed by Mattias Frisk.

Due to the pandemic context, DESERT STORM were recently forced to reschedule their spring European & UK tour to the fall of 2020. See all dates below:
DESERT STORM ARE:
Chris White — Guitar, Bass, Keyboards, Backing Vocals
Ryan Cole — Guitar
Chris Benoist — Bass
Elliot Cole — Drums
Matthew Ryan — Vocals

DESERT STORM LINKS
Facebook⎮Bandcamp⎮Twitter⎮Instagram
APF RECORDS LINKS
Facebook⎮Bandcamp⎮Website