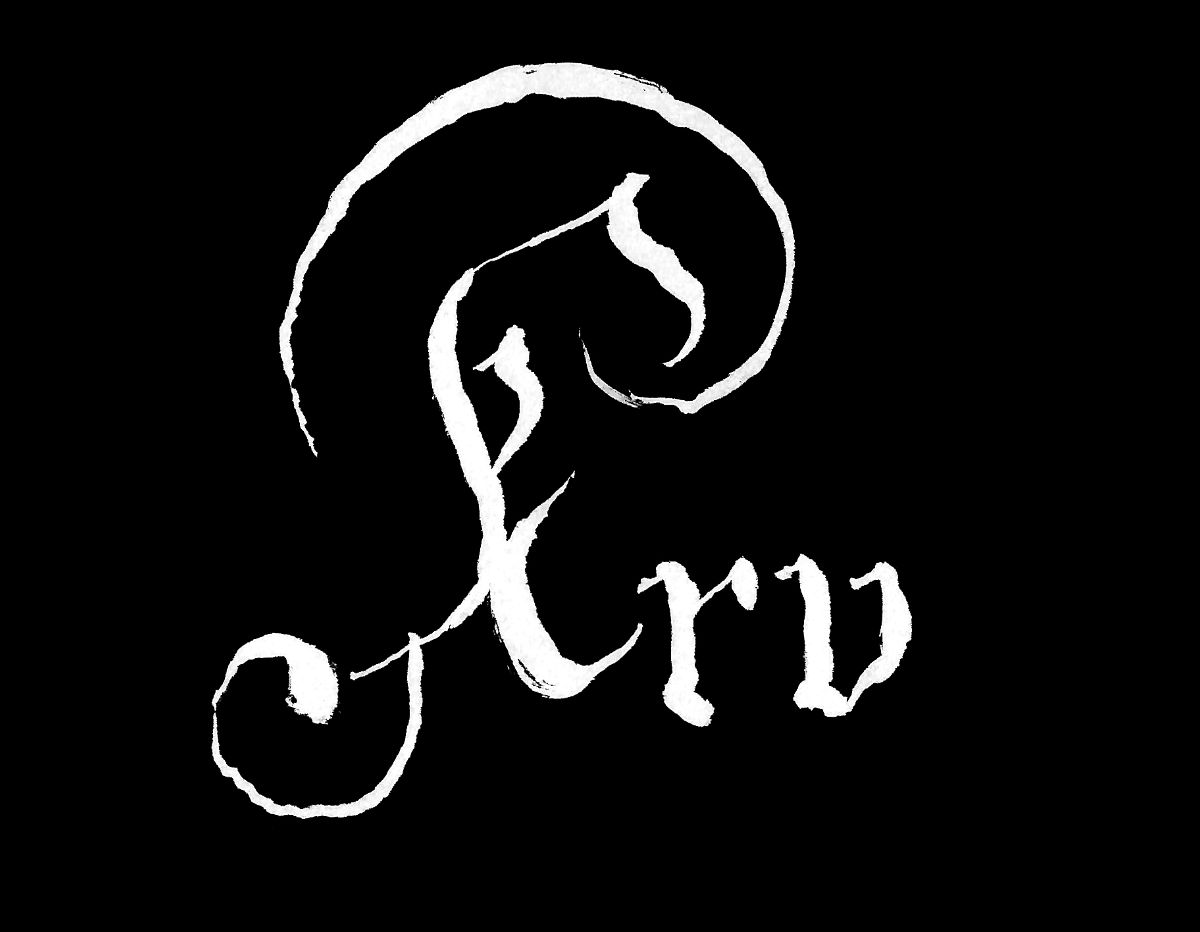 Black metal duo Krv to release self-titled debut this April 17th on Chien Noir; stream cathartic first single « Motherless Abyss » now!
French black metal project Krv announce the imminent release of their self-titled debut album this April 17th on independent label Chien Noir. Stream cathartic debut single « Motherless Abyss » right now!

« Among humans, some were born and raised on the fringes of mass conformism. It has always been this way, and always will be. The ancestral chi is the black flame that opens our eyes and souls and makes us realize the pointlessness of our existence, our gods, governments, institutions and heroes. All this has been created to give a purpose to an existential void that should be no less than the absolute void. A peaceful void. » 

Krv (pronounce kurv, « blood » in Serbian) is a project formed by Nicolas Zivkovich (Fiend, DDENT, Les Tigres du Futur) on vocals, with all instruments except acoustic drums recorded by Louis Lambert (DDENT, NNRA). On 'Krv', the implacability of machines collides with blistering black metal; its initial coldness being transmuted by its mutant form, an orchestral and shape-shifting vision that shatters the genre's codes through seven colossal tracks performed in English, French and Serbian. Krv's music hardly fits in one box, for its final purpose is to absorb you into the vacuum of a black hole, disintegrating your certitudes and imprinting your mind with its eternal sonic matter.  
Delve into the shadows of « Motherless Abyss » right now
Louis Lambert adds: « Nicolas had this black metal project in mind for years, everything from the concept to the lyrics were ready when he first mentioned it. I offered to lay the instrumental parts and tie the whole thing together, from arrangements to production. Our work was really complementary during the whole process. Live-wise, we will have a bassist and a drummer, while I will play guitar and Nico will be on the mic. » The album was recorded by Louis Lambert at Chien Noir Production, mixed & mastered by Nicolas Tarridec. Artwork was designed by Sebastien Sm Bousille. 
Debut album 'Krv'
Digital release April 17th through Chien Noir
PREORDER
TRACK LISTING:
1. Motherless Abyss
2. Forlorn
3. Flamme Noire
4. Open Your Temple Unto Him
5. Hécatombe
6. Autarcie Spirituelle
7. Transcendence Through Death

Krv is
Nicolas Zivkovich – Vocals, Guitar and Bass
Louis Lambert – Guitars, Bass and Electronics

KRV and CHIEN NOIR LINKS
Facebook / Bandcamp / Chien Noir on Facebook