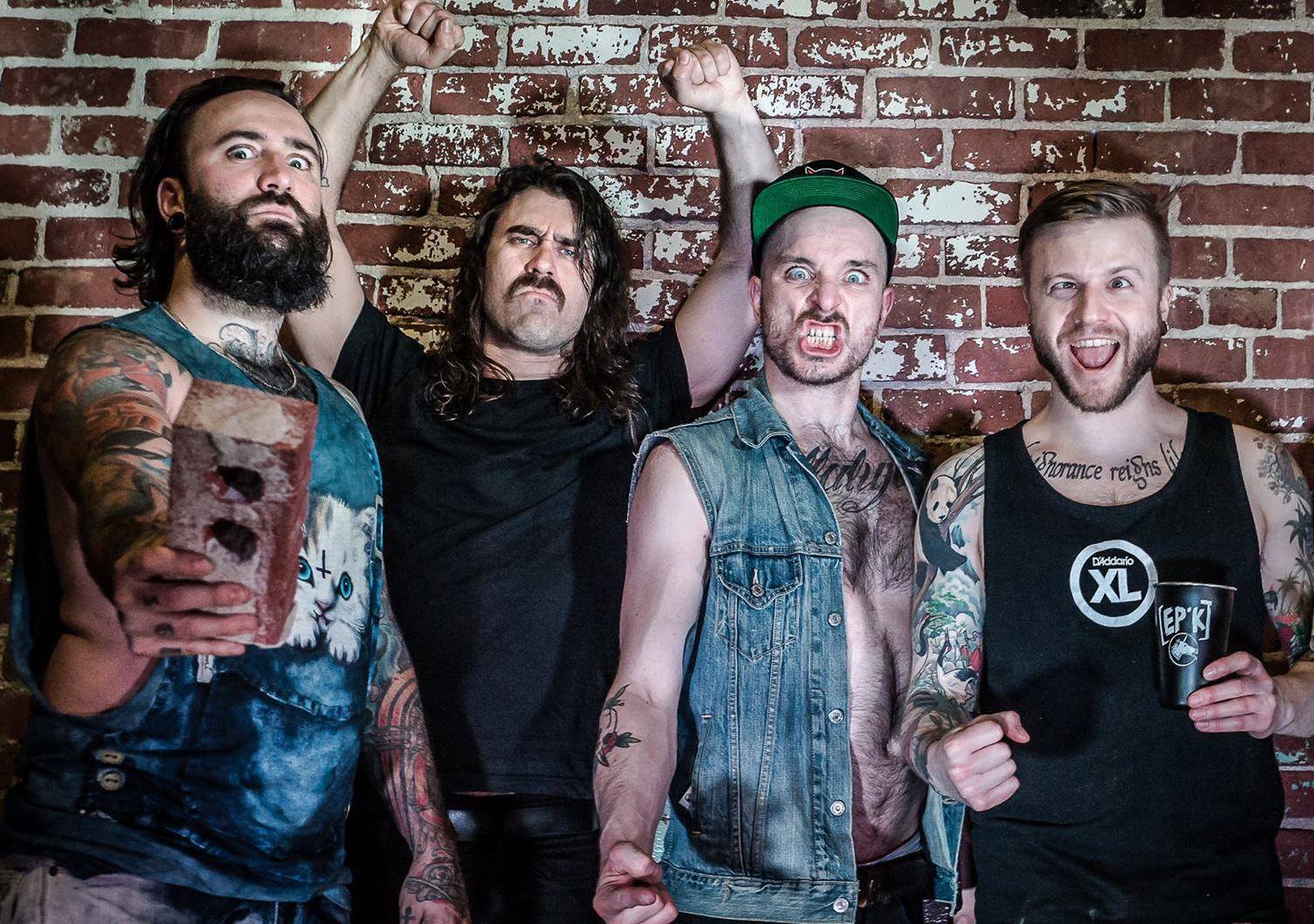 Canada's fieriest party rockers DANCE LAURY DANCE take over Europe this fall with the « Get Drunk Tabarnak Tour »!
Ahoy, rock'n'rollas! Québec's wild'n'loud hard rock outfit 

DANCE LAURY DANCE

 is set to cross the Pond next month to cover France, Belgium and the Netherlands in sweat, testosterone and a whole lotta RIFFS with their aptly named « Get Drunk Tabarnak Tour ». Needless to say they won't come to give a reading, and your necks better be warm for a tour that promises to be the most electricity-laden of this fall! 
DANCE LAURY DANCE 
is a corrosive hard rock/metal based in Québec, Canada. They could claim being Lemmy Kilmister's hidden sons, it would surprise no one, as their powerful songs and raucous attitude capsulate the spirit of Rock'n'Roll. With three albums behind them (
Out With Rockers
, 
Living For The Roll
and 
Hellalujah
) including a recent collaboration with Cancer Bats' frontman Liam Cormier on « 
No One Left To Blame
« , the band had the chance to open for Metallica in their hometown in 2011, quickly followed by a serie of US and European tours.
On top of being a cornerstone of the Canadian metal scene, DANCE LAURY DANCE epitomize loudness, sweat in your pint, unavoidable whiplashes and huge grins on yer faces. After their opening show for Motörhead and Anthrax next weekend in Montréal, Europe will next on their places-to-tear-down list. Are you fucking rock'n'roll? Because they are and definitely not afraid to show it.
DANCE LAURY DANCE « Get Drunk Tabarnak » Euro tour:
07.10 – NANTES (Fr) La Scène Michelet
08.10 – LORIENT (Fr) Le Galion
09.10 – FOUGÈRES (Fr) Le Barbatruc
10.10 – AVRANCHES (Fr) The Liberties
11.10 – PARIS (Fr) La Cantine de Belleville
13.10 – AMIENS (Fr) Le Sombrero
14.10 – LILLE (Fr) Le Midland
15.10 – AMSTERDAM (NL) The Cave
16.10 – LIÈGE (BE) Kré-Action
17.10 – ARLON (BE) L'Entrepôt
18.10 – THIONVILLE (Fr) Le Shamrock
20.10 – LYON (Fr) Le Blogg
21.10 – MARSEILLE (Fr) Le Molotov
22.10 – CHAMBÉRY (Fr) Le Brin De Zinc
23.10 – LA-ROCHE-SUR-YON (Fr) Le Roll'In
24.10 – NANTES (Fr) Le Lieu Unique