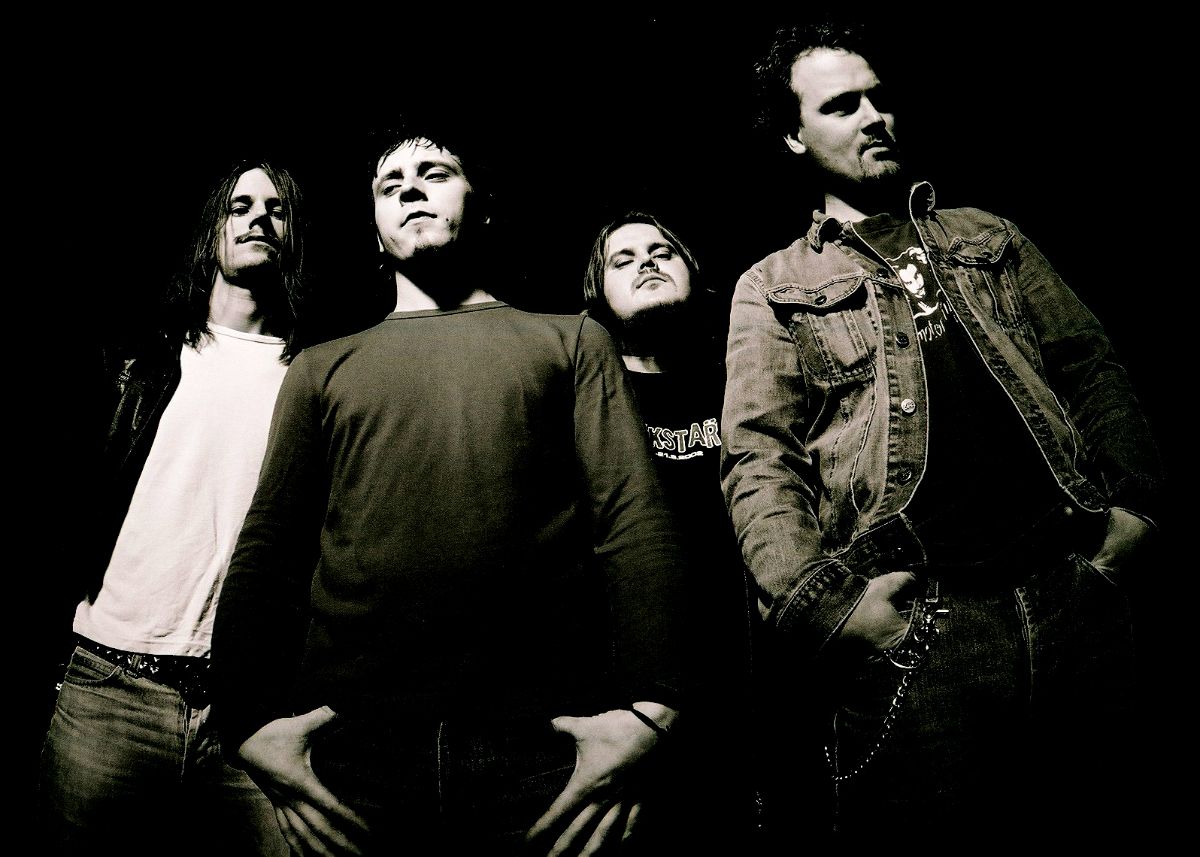 Stoner rock giants DOZER stream 2000's 'In The Tail Of A Comet' album in full, as part of exclusive reissue on Heavy Psych Sounds Records
Stoner rock kings DOZER have teamed up with The Obelisk to stream their 2000's classic album 'In The Tail Of A Comet', in anticipation of its exclusive vinyl, CD and digital reissue this March 13th through Heavy Psych Sounds Records.
 
« In The Tail Of A Comet is a pretense-free collection of ultra-fuzz riffs and hard-hitting, unabashed stoner rock vibes. Coming just a few years after the dissolution of Kyuss and two years after the first Queens of the Stone Age, it was a part of the ascendant international heavy rock underground, a good deal of which was fostered through Frank Kozik's Man's Ruin Records in bands like Acid King, Los Natas, Alabama Thunderpussy, Goatsnake, and so on. » describes The Obelisk.
Get back into « In The Tail Of A Comet » via The Obelisk
'In The Tail Of A Comet' (2000, Man's Ruin Records), 'Madre De Dios' (2001) and 'Call It Conspiracy'(2003, both out via Molten Universe) are absolute stoner rock masterpieces. These three records elevated the European scene to a higher level, influencing heavy rock generations for decades with a songwriting that made them stand out them from any other band in the early 00's. Not only DOZER have had a huge influence on European stoner bands, but one can definitely say they own the title of Godfathers of European Stoner Rock.
 
It is yet unsure if the bandwill ever return with a new release, however fans can enjoy this very special trinity. All three reissues will come out this March on Heavy Psych Sounds and as special colored vinyl editions; a bonus for all fans: 'In The Tail Of A Comet' will be also released on single vinyl for the first time ever!
 Preorder Dozer's 'In The Tail Of A Comet', 'Madre de Dios'
and 'Call It Conspiracy' reissues at THIS LOCATION
As with hundreds of other young Swedish bands, DOZER was the obvious answer to the boredom of a small town youth in a land where the sun seldom visits. After forming in 1995, Dozer emerged in 1998 with their debut 7″ which was awarded "Single of the week" in Kerrang! magazine. Dozer quickly progressed beyond their early influences and created a style of their own incorporating modern elements into their classic heavy rock sound. A sound that always has been intensely heavy but yet also strongly song and melody driven by the distinctive vocals of singer Fredrik Nordin.

DOZER has carefully cultivated a following like none other and a reputation second to none due mostly assuredly to their constant touring and explosive live shows. The band scattered releases on labels like Meteor City, Man's Ruin, & their own Molten Universe before finding a home at Small Stone. With albums like Madre De Dios and Through the Eyes of Heathens these simple Swede's have established themselves as a force to be reckoned with in the world of stoner rock, often placed upon the same pedestal as the fathers of the movement – Kyuss and Monster Magnet. With the release of their 5th full length album Beyond Colossal in 2008, the sons of Sweden seemed poised to teach the Underground a lesson or two about what Rock and Roll is all about. After a hiatus the band returned to the scene with some live shows over the last years, for 2020 they are planning an Australian tour.

Just recently they signed a deal with cult and fuzz rock label Heavy Psych Sounds, who will reissue the band's first three albums In The Tail Of A Comet, Madre De Dios and Call It Conspiracy in March 2020. One can only hope, this is just the beginning of a new DOZER era…

DOZER is:
Tommi Holappa – Guitar
Fredrik Nordin – Guitar/Vox
Johan Rockner – Bass
Olle Mårthans – Drums
DOZER & HEAVY PSYCH SOUNDS LINKS
Facebook / HPS Records website / HPS Records Facebook