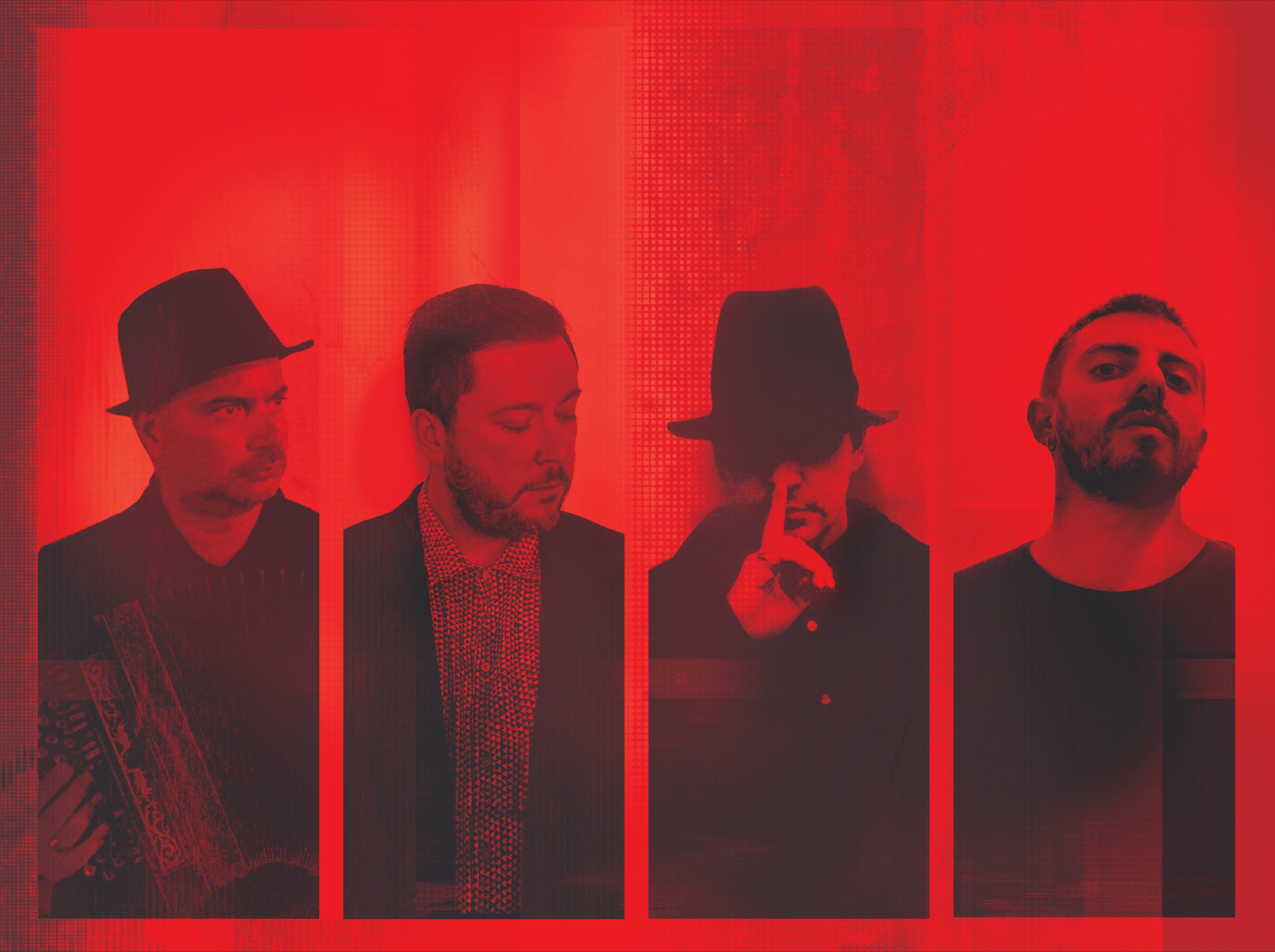 Dark jazz quartet MACELLERIA MOBILE DI MEZZANOTTE unveil first single off « Noir Jazz Femdom »; out 29.11 on Subsound Records.
Italian dark jazz unit MACELLERIA MOBILE DI MEZZANOTTE announce the release of their new album « Noir Jazz Femdom » this November 29th on Subsound Records, and unleash a bleak first single exclusively on Metal Hammer Italy. 

« Devotion » is an occult dive into the depths of the soul. MMM's first single highlights the duality between happiness and pain, infusing explicit lyrics, metaphysical questions, feelings, violence and sex into funeral jazz noise sounds. Including special guest Paolo Bandera from power-noise dark-ambient unit Sigillum S.
Find you own definition of « Devotion« 
MACELLERIA MOBILE DI MEZZANOTTE explore Love and Death with a range of sonic references. Power electronics, ambient, industrial and noir jazz sounds sublimate Passion, Eroticism and the inescapable ending of Life. Special guests Paolo Bandera (SigillumS) and Fabrizio Giannese (Aborym) bring compelling shallowness to this dark jazz gem.
MACELLERIA MOBILE DI MEZZANOTTE
New album « Noir Jazz Femdom »
Out November 29th on Subsound Records
TRACK LISTING:
1. Death was last to enter the Nightclub
    2. Devotion
    3. Heavy Clouds Like The Skyline Of Your Heart
    4. Noir Jazz Femdom
    5. Neon Lights Say You Will Die Tonight
    6. Methadrome
MACELLERIA MOBILE DI MEZZANOTTE, also known as MMM, started as Adriano Vincenti's solo project. The sound was focused on power electronics and harsh noise. Sex explicit lyrics and pictures have been a peculiar rough constant, as seen on the first legendary record « Profilo Ottimale delle Ferite » wich features raw murder stories, sinister atmospheres and extreme minimal noise.

In 2013, « Black Lake Confidence » album got worldwide excellent recognition and introduced doom drone jazz sounds into MMM's style. Saxophone player Pierluigi Ferro became a full-time member of the band.
In 2015 the band signed with Subsound Records label and released « Funeral Jazz », a collection of doom funeral jazz ballads, with all lyrics in italian. Manuele Frau (Der Noir, Blackland) joined the band to play guitar tunes, along with Riccardo Chiaretti (Moonlite Bunny Ranch, Chaos/Order).

Brand new MMM album « Noir Jazz Femdom » celebrates the band's twentieth anniversary (2000-2020). Many years after their noise and industrial debuts, MMM explore corrosive sounds while not giving up their noir jazz touch. « Noir Jazz Femdom » is due out November 29th on Subsound Records.

MMM is:
Adriano Vincenti – Vocals, drones
Lorenzo Macinanti – Synth, drones, drum programming
Riccardo Chiaretti – Synth, drones
Pierluigi Ferro – Saxophone  
MMM LINKSFacebook⎪Bandcamp⎪Subsound Records