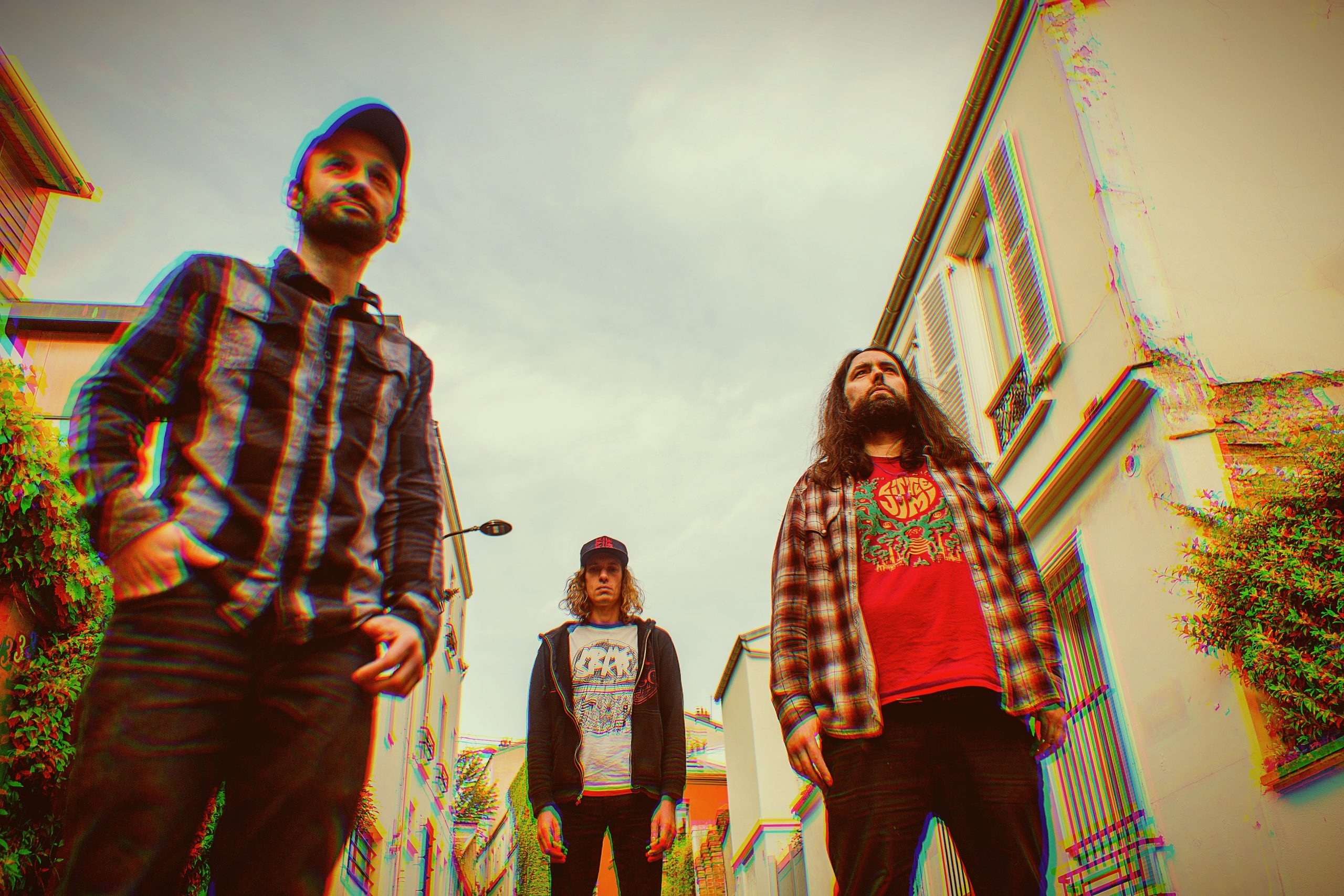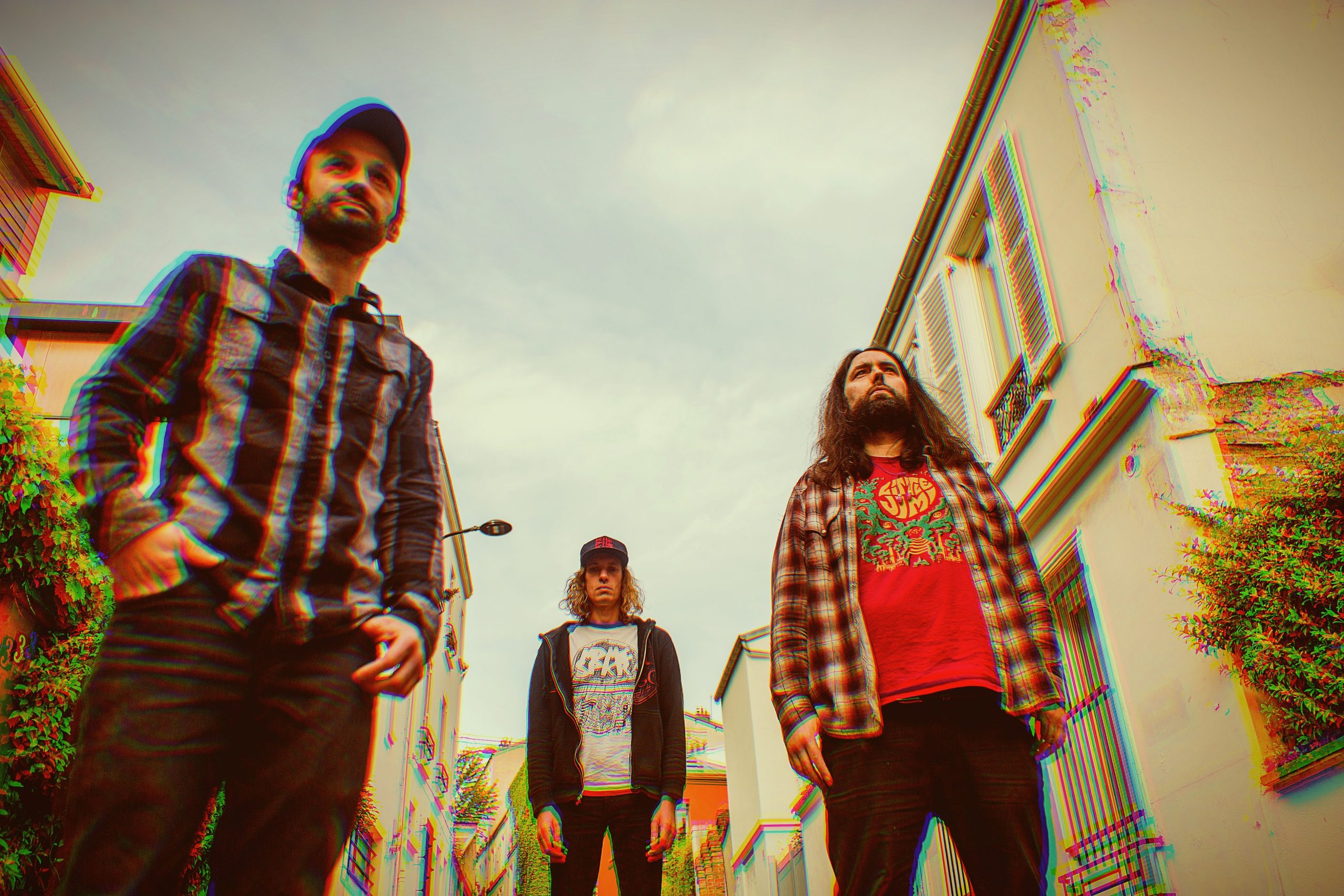 MARS RED SKY to kick off extensive European tour this month ; new album « The Task Eternal » out now on Listenable Records
Stoner rock behemoths MARS RED SKY are gearing up for their fall European tour in support of their mind-bending new album 'The Task Eternal', released last week on Listenable Records.

MARS RED SKY recently released their fourth studio album 'The Task Eternal', their darkest and most progressive offering to date, already described as their biggest album yet. Stream and order the album at this location, and watch their mysterious and spellbinding video for 'The Proving Grounds' right here. The album was recorded and mixed ad Cryogène studio by Benjamin Mandeau and mastered by Pierre Etchandy.
MARS RED SKY are now gearing up for an extensive European tour in support of their new record, including a batch of support shows with Kadavar:

04.10.19 MONTETON (FR) Château de Monteton
11.10.10 BELFORT (FR) La Poudrière
12.10.19 STRASBOURG (FR) La Laiterie
17.10.19 SAINT BRIEUC (FR) Carnavalorock
25.10.19 VENDOME (FR) Les Rockomotives
26.10.19 GRENOBLE (FR) L'Ampérage
27.10.19 MONTHEY (CH) Pont Rouge
29.10.19 ZÜRICH (CH) Rote Fabrik
30.10.19 BRUSSELS (BE) Les Halles
31.10.19 DIKSMUIDE (BE) 4AD
01.11.19 COLOGNE (DE) Helios 37
02.11.19 AMSTERDAM (NL) Melkweg
03.11.19 WIESBADEN (DE) Schlachthof
04.11.19 MUNICH (DE) Feierwerk
05.11.19 VIENNA (AT) Arena
06.11.19 LEIPZIG (DE) Werk2
07.11.19 BERLIN (DE) Cassiopeia
08.11.19 HAMBURG (DE) Hafenklang
09.11.19 KRAKOW (PL) Soulstone Gathering
12.11.19 LYON (FR) CCO ** 
13.11.19 NANTES (FR) Stereolux **
14.11.19 PARIS (FR) Alhambra **
15.11.19 BORDEAUX (FR) BT59 **
16.11.19 MADRID (SP) Sala Mon **
17.11.19 BARCELONA (SP) Razzmatazz **
20.11.19 CLERMONT-FERRAND (FR) La Coopérative de Mai
14.12.19 MONTPELLIER (FR) Black Sheep
– – – – – – – – – – – – – – – – – – – – – – – – 
07.02.20 DUNKERQUE (FR) LAAC
04.03.20 PARIS (FR) La Maroquinerie
05.03.20 TOURS (FR) Le Temps Machine
06.03.20 TOULOUSE (FR) Le Metronum
07.03.20 MARSEILLE (FR) Le Molotov
11.03.20 TOURCOING (FR) Le Grand Mix
12.03.20 METZ (FR) Les Trinitaires
13.03.20 DIJON (FR) La Vapeur
14.03.20 ORLEANS (FR) L'Astrolabe
28.03.20 GERARDMER (FR) Maison de la Culture
** with Kadavar
Beyond a highly recognizable sound, MARS RED SKY have been opening gateways to new dimensions with their otherworldly songs since their self-titled debut back in 2011. Whether you experience their records or live performances, their hulking yet trippy brand of stoner rock takes you onto an infinite journey. From the early days, the Bordeaux trio has established as an essential live act, treading upon the biggest rock and metal stages (SXSW, Hellfest, Roadburn, Desertfest, Eurockéennes) and opening for the likes of Sleep, Dinosaur Jr., Kyuss Lives!, Killing Joke or Gojira.
With their sophomore full-length « Stranded In Arcadia » (2014), a sci-fi odyssey filled with dystopian reveries, MARS RED SKY quickly became a cornerstone band among the heavy rock scene, garnering praise from international critics. « Hypnotic », « massive », « charismatic », « psychedelic » are some of the words used to define the prolific trio's sound, floating atop the stoner rock constellation and 70s psych pop nebula. Two years and hundreds of shows across Europe and Americas later, the band released their third album « Apex III (Praise For The Burning Soul) » (2016), once again showcasing a behemoth sound that blends perfectly with Julien Pras ethereal vocals and guitars, opening a door to even more bewitching paths. After another two years spent on the road, 2019 felt like the right time to return with their brand new album « The Task Eternal », their darkest and most progressive offering to date, already described as their biggest album yet.
MARS RED SKY ONLINE
Facebook⎜Twitter⎜Instagram⎜Website⎜Store