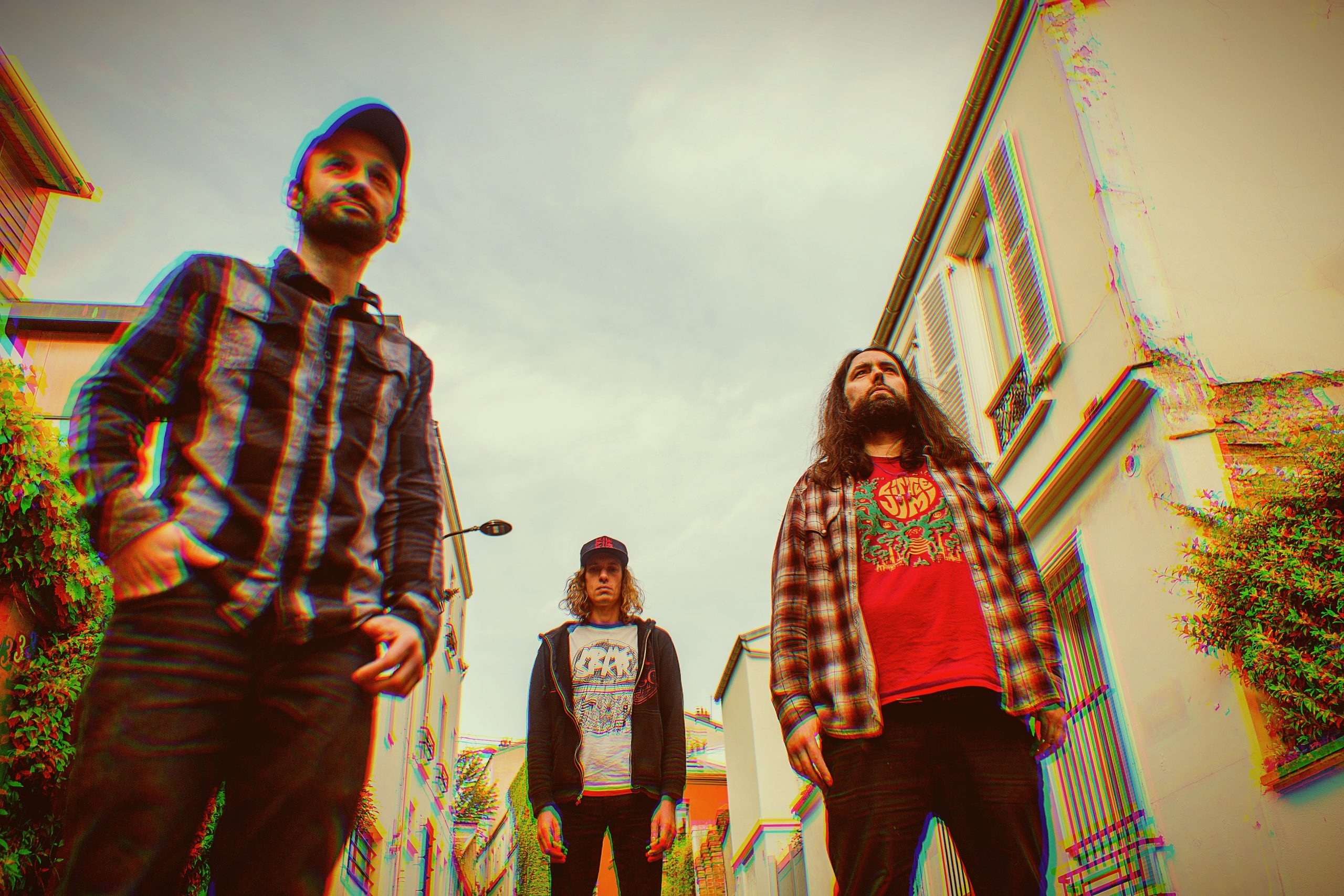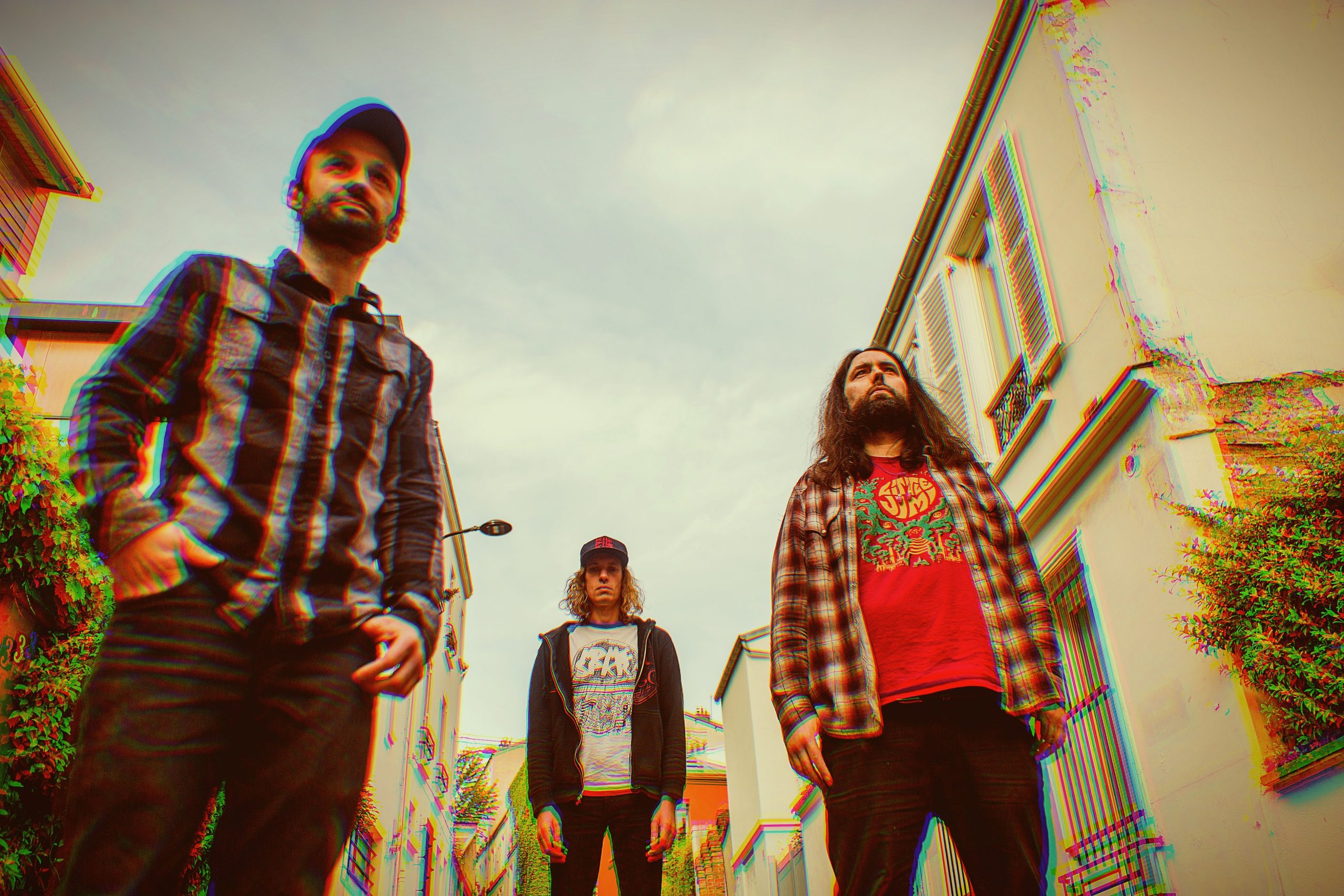 MARS RED SKY release new single 'Collector'! New album 'The Task Eternal' out September 27th on Listenable Records
French heavy psychedelic masters MARS RED SKY release their new digital single entitled 'Collector' today! The song is taken from their upcoming fourth album 'The Task Eternal', due for release this year on September 27th on Listenable Records.
– Watch the 'Collector' video now via The Obelisk
The band comments: « Collector is quite a straightforward track that may recall the 'Mindreader' vibe from our previous album 'Apex III (Praise for the burning soul)' in its structure and delivery. Lyrics deal with a soul collector, an evil being who announces his return to the city with the intention of terrorizing the population. »
The single is taken from new album 'The Task Eternal' due out September 27th on Listenable Records. The 'Collector' limited edition cassette EP will also present an exclusive version of the song with Stoned Jesus frontman Igor Sydorenko on guitar solo, as well as two exclusive renditions of 'Soldier On' (also appearing on the album). With a total of four tracks, the 'Collector' EP is a perfect taster and yet another highly collectible item for any MARS RED SKY fan.
Available from June 19th, the 'Collector' cassette EP will be limited to 300 copies and exclusively available from MRS Red Sound web store, Listenable booth at Hellfest Metal Market and on all upcoming shows. It will also see a digital release via Mars Red Sky's Bandcamp and Mad Reed Studio Bandcamp.
New single 'Collector' out now on all digital platforms
Limited cassette EP available from June 19th via MRS Red Sound
TRACK LISTING:
Side A
 1. Collector
2. Soldier On #A
Side B
1. Collector (feat. Igor Sydorenko)
2. Soldier On (demo version)
All tracks on the EP were recorded and mixed by Benjamin Mandeau at Cryogene Studio, except for "Soldier On (Demo)" which was performed, recorded and mixed by Julien Pras at Mad Reed Studio. Artwork designed by Carlos Olmo.
MARS RED SKY also announce a series of live shows in support of new album 'The Task Eternal', to be continued in 2020 and beyond:

08.06.19 MONTAIGU (FR) Crumble Fest
15.06.19 PORT SAINT LOUIS DU RHONE (13) Camargue Sessions
18.07.19 BILBAO (SP) Kafe Antzokia
19.07.19 BRAGA (PT) Rodellus Festival
03.08.19 CHEVANCEAUX (17) Laryrock
10.08.19 BAGNES (CH) Rocklette Palp festival
16.08.19 SAINT-NOLFF (FR) Motocultor Festival
27.09.19 ANGOULEME (FR) La Nef
11.10.10 BELFORT (FR) La Poudrière
12.10.19 STRASBOURG (FR) La Laiterie
17.10.19 SAINT BRIEUC (FR) Carnavalorock
25.10.19 VENDOME (FR) Les Rockomotives
26.10.19 GRENOBLE (FR) L'Ampérage
27.10.19 MONTHEY (CH) Pont Rouge
29.10.19 ZÜRICH (CH) Rote Fabrik
30.10.19 BRUSSEL (BE) Les Halles
31.10.19 DIKSMUIDE (BE) 4AD
01.11.19 COLOGNE (DE) Helios 37
02.11.19 AMSTERDAM (NL) Melkweg
03.11.19 WIESBADEN (DE) Schlachthof
04.11.19 MUNICH (DE) Feierwerk
05.11.19 VIENNA (AT) Arena
06.11.19 LEIPZIG (DE) Werk2
07.11.19 BERLIN (DE) Cassiopeia
08.11.19 HAMBURG (DE) Hafenklang
09.11.19 KRAKOW (PL) Soulstone Gathering
20.11.19 CLERMONT-FERRAND (FR) La Coopérative de Mai
14.12.19 MONTPELLIER (FR) Black Sheep
04.03.20 PARIS (FR) La Maroquinerie
05.03.20 TOURS (FR) Le Temps Machine
06.03.20 TOULOUSE (FR) Le Metronum
13.03.20 DIJON (FR) La Vapeur
14.03.20 ORLEANS (FR) L'Astrolabe
28.03.20 GERARDMER (FR) Maison de la Culture
MARS RED SKY ONLINE
Facebook ⎜Twitter ⎜Instagram ⎜Website ⎜Store ⎜Bandcamp 
LISTENABLE RECORDS ONLINE
Facebook ⎜Website ⎜Shop ⎜Bandcamp