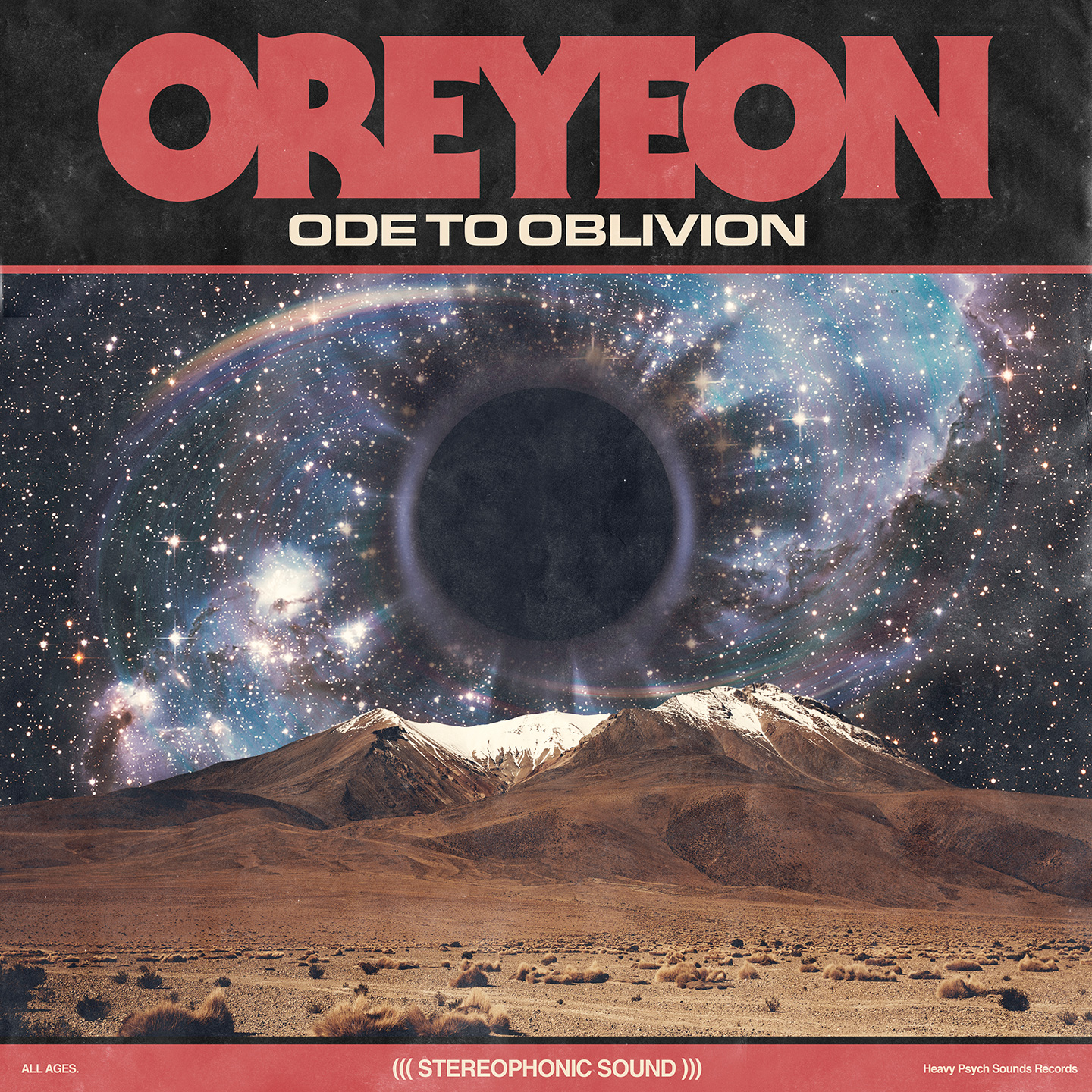 Stoner metal prodigies OREYEON share new album 'Ode To Oblivion' via Ghost Cult ; out March 15th on Heavy Psych Sounds.
Italy's best-kept secret, stoner metal four piece OREYEON, premiere their burning hot new album 'Ode To Oblivion' courtesy of Ghost Cult Mag, before its official release March 15th on Heavy Psych Sounds Records.
About OREYEON's new album, Ghost Cult Mag say: « The album is just a mind-blowing listen.Epic jams, haunting harmony vocals, stone-grooves, and a gift for melodies that should make any heavy music fan drool. »  

Stream OREYEON's new album in full via Ghost Cult Mag

'Ode To Oblivion'comes after a two-year session in their studio located between the sea and mountains of north west Italy. It's OREYEON more complex record to date, an invitation into an irresistible sonic escape that will place them on the map as the promising offspring of The Melvins and Kyuss. « Oreyeon have delivered the goods with Ode To Oblivion and this shows why this album is a contender for album of the year. » stated Steve Howe from UK website Outlaws Of The Sun. 

Formed by members of Italian heavy outfits such as Woodwall, Mexican Mud or Army of Angry Youth, OREYEON made a first impression on the heavy rock scene with their 2016 debut 'Builders of Cosmos'. The band take their cue from early Sabbath, while injecting metal dynamics and a haunting, stomping fuzz. On new album 'Ode To Oblivion',refine their songwriting even more while trying to move away from the stoner rock cliché. Highly addictive and melody-driven, each song drives the listener to unsettling, dark sonic landscapes covered in the hugest crunch and fuzz, never stifling yet pounding enough to make all heads bang.  

OREYEON « Ode To Oblivion »
Out March 15th on Heavy Psych Sounds
PREORDER NOW
TRACKLISTING:
1. T.I.O.
2. Trudging to Vacuity
3. Ode to Oblivion
4. Big Surprise
5. The Ones
6. Starship Pusher

New album 'Ode To Oblivion' will be available in:
– 25 test press
– 250 transparent background splatter red / pink fluo / blue / black vinyl
– 500 green fluo vinyl
– Black vinyl
– Digipak (6 panels) and digital
OREYEON IS
Richard Silvaggio – Bass/Vocals
Andrea Ricci – Guitar
Matteo Signanini – Guitar
Pietro Virgilio – Drums
OREYEON & HPS RECORDS LINKS
Facebook⎜Bandcamp
HPS website⎜HPS Facebook⎜HPS Bandcamp