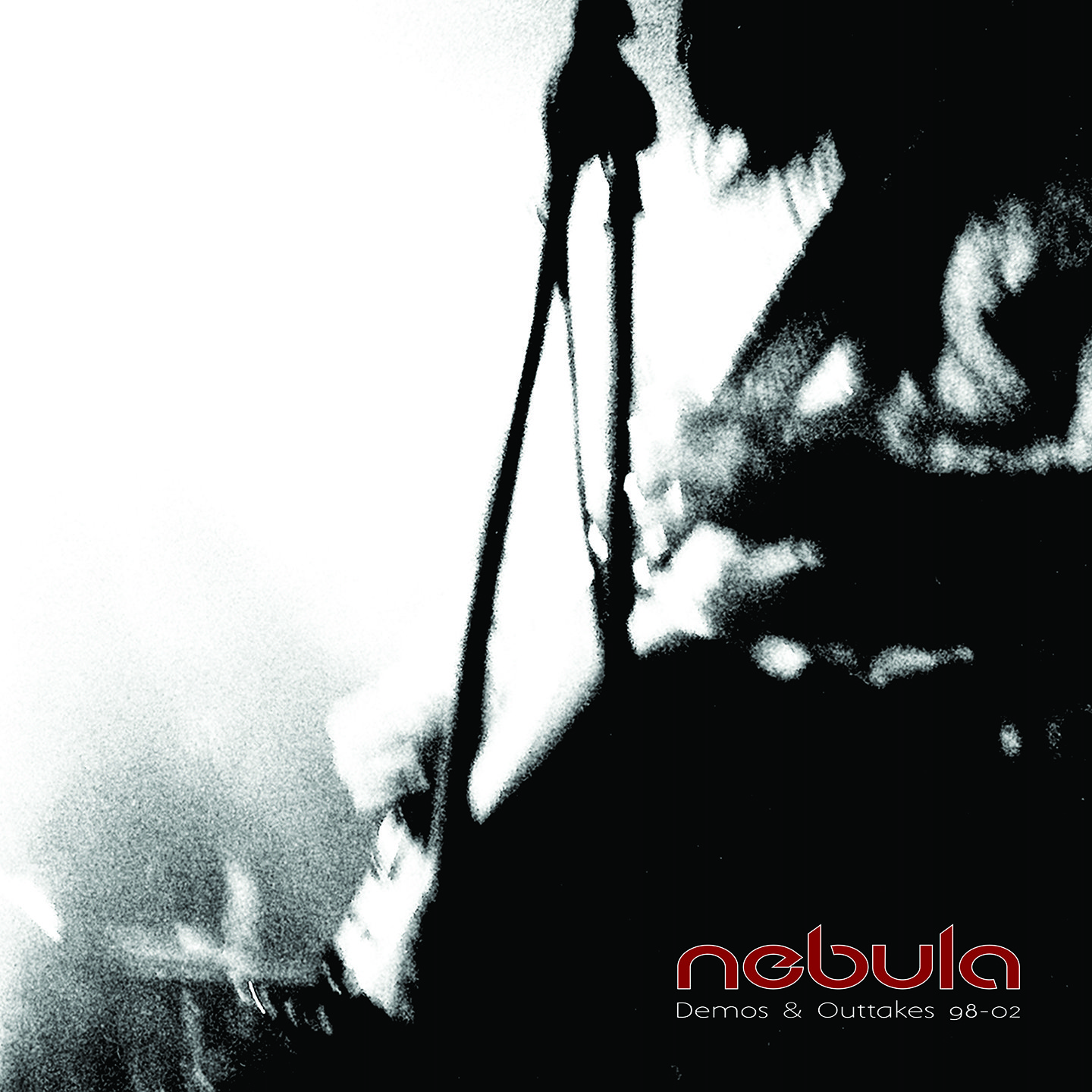 NEBULA debut track from upcoming "Demos & Outtakes 98-02" on Heavy Psych Sounds; preorder + "Charged" reissue available now!
Heavy Psych Sounds Records have recently announced the release of a 'Demos & Outtakes 98-02' album by stoner rock pioneers NEBULA, as well as the re-mastered version of the band's 2001's album 'Charged'. Pre-orders for both records are available today, and you can listen to new song 'Whalefinger' below!
Set for a release on January 25th 2019, the 'Demos & Outtakes 98-02' will include 5 previously unreleased track, as well as rare demos and cover songs like this special live rendition of Black Flag's 'Nervous Breakdown'! The tracks on this album are different from what NEBULA released on records such as the groundbreaking 'Charged' or 'To The Center'. Some tracks were written and recorded during these sessions, some never made it onto the albums or were used for B-sides and singles. And then there are songs such as 'Whalefinger' — the first song Eddie Glass ever wrote and which originally made it on a 7" B-side by Olivelawn.
'Demos & Outtakes 98-02' — a must-have in every NEBULA and genre-collection — will be available as:
– 25 Test Press
– 250 Ltd Transparent Red Vinyl
– 500 Grey Splatter (Red/Black/Blue) Vinyl
– Black Vinyl
– CD and digital
NEBULA « Demos & Outtakes 98-02 »
Out January 25th on Heavy Psych Sounds
Preorder available at this location
TRACK LISTING :
1. Stagnant Pool ('00/01 demo, Leaf Hound cover )
2. Whalefinger ('02 demo )
3. Humbucker ('99 demo )
4. Smokin' Woman ('98 demo )
5. Sun Creature ('98 demo )
6. You Got It ('02 demo )
7. To The Center ('99 demo )
8. Synthetic Dream ('99 demo )
9. How Does It Feel To Feel? ('99 demo, The Creation cover )
10. Nervous Breakdown (Live '02, Black Flag cover )

Furthermore, Heavy Psych Sounds also announced to reissue NEBULA's legendary 'Charged' album, originally released in 2001 on Sub Pop Records. This new version has been re-mastered by Snail's bassist and NEBULA's longtime sound engineer Matt Lynch. 'Charged' is the second full-length album by the stoner rock legends, as well as the last album featuring former Fu Manchu bandmate Mark Abshire on bass, before the original band lineup re-united in 2018. Third track 'Giant' was featured in « Tony Hawk's Pro Skater 4 » and will be also found as a demo bonus on the re-mastered CD album version. 'Charged' is still considered as one of NEBULA's most important and distinctive records to date. A heavy fuzz rock trip into the desert, a wheel of hot lava, and the sheer power of almighty riffs only an act like NEBULA could have ever created!
'Charged' will be available in the following formats:
– 25 Test Press
– 250 LTD Solid Blue Vinyl
– 500 LTD White Splatter Blue/Clear Blue/Black/Green Vinyl
– Black Vinyl
– Digipak
– Digital Download
NEBULA « Charged » (remastered)
Out February 8th on Heavy Psych Sounds
Preorder available at this location
TRACK LISTING:
1. Do It Now
2. Beyond
3. Giant
4. Travelin' Man's Blues
5. Instant Gravitation
6. This One
7. Ignition
8. Shaker
9. Goodbye Yesterday
10. All The Way
11. Giant (Demo Bonus Track available on CD version only)
12. Cosmic Egg (Bonus Track available on CD version only
Guitarist Eddie Glass and drummer Ruben Romano formed Nebula in 1997 after breaking away from desert rock pioneers Fu Manchu, eventually recruiting bassist Mark Abshire. The power trio specializes in feedback-drenched heavy rock, incorporating liberal doses of Black Sabbath riffery, psychedelia, and space rock. The band released a number of EPs before moving onto full-length albums like 1999's 'To the Center' and 2001's 'Charged'. They've mainly distinguished themselves as a very hard-working live unit.
Nebula creates pure guitar-driven, conscious expanding rock for the 21st century. They are a culmination of their rock forbearers such as Jimi Hendrix, MC5, The Stooges and Mudhoney turned up a notch, taken to the next level and blasting through space. Nebula spread their gospel through their music and what they are preaching will leave the congregation on the floor.
In 2017 the band decided to reissue three of their crucial early works via Heavy Psych Sounds Records: 1998's 'Let it Burn', 1999's 'To the Center' and 2002's 'Dos' EPs, which include the material originally released on 1999's 'Sun Creature' and the Nebula/Lowrider split. The reissues, which came out in early 2018, have been done to celebrate their 20th anniversary and re-union of the original band lineup. The reissue of 'Charged' as well as never published 'Demos & Outtakes '98 – 02' will perfectly round up the record collection by one of the most distinctive heavy psych rock bands of all time.