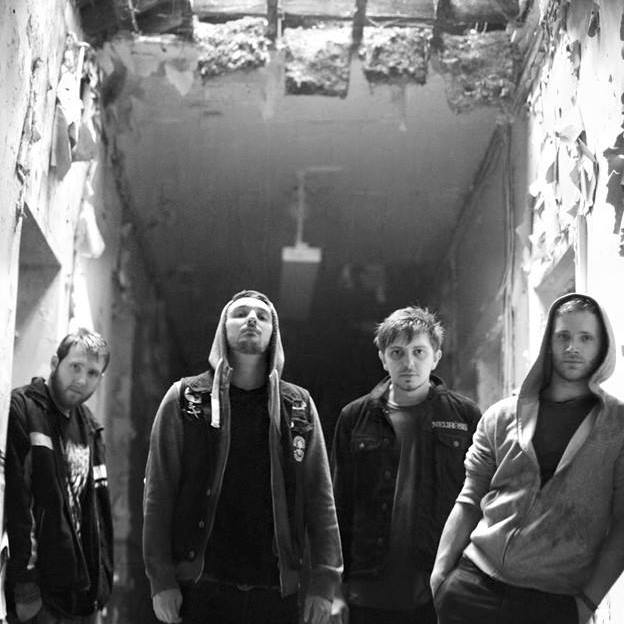 OHHMS share punishing new song « The World » off their debut LP out this March on Holy Roar Records.
British prog metal merchants

OHHMS

unleash their fury with a new song taken off their forthcoming album « The Fool », out this March 31st on Holy Roar Records.
The band comments: « 'The World' is the shortest and most difficult song that we have written thus far. To switch focus from epic 15-minute soundscapes to short (for us) & concise bursts of rage had us battling against our pretentious selves. Sometimes though, if a message can be told in a quick blast with two choruses and some of the best riffs we have written rather than stretching it out over a movie length, then why not nail it down. So we did.« 
« The World » is now available to stream and download worldwide through the band's Bandcamp and all usual platforms.
OHHMS – Debut full-length « The Fool »
Out March 31st on Holy Roar Records
– Vinyl and CD pre-orders available on February 3rd –
TRACK LISTING:
1. Shuffle, Cut and Reveal
2. The Magician
3. The Hanged Man
4. The World
5. The Lovers
6. The Hierophant
Armed with the thickest riffs and fieriest will, OHHMS formed in 2014 in Kent, UK. It didn't take long for the five-piece to come up with two stellar EPs « Bloom » (October 2014) and « Cold » (June 2015), both released on London-based extreme music powerhouse Holy Roar Records. Clocking in at over thirthy minutes, each EP unfolds with two monolithic, angst-ridden tracks, blending the downtuned approach of doom metal with eerier and more progressive landscapes. On top of this distinctive approach in their songwriting, vocalist Paul Waller maintains maximum adrenaline levels by alternating between sumptuously deep gravelly singing, Viking-warrior bellows and roar-is-war call to arms.
As fearless explorers of the heavy music scope, OHHMS quickly build a strong reputation among the UK's underground scene, which leads them to play big festivals such as Desertfest, ArcTanGent, Temples, Incubate, as well as playing alongside The Skull, Conan, Rolo Tomassi, The Admiral Sir Cloudesley Shovell and many more. Three years after their thunderous beginnings, the band is back in March 2017 with their debut full-length « The Fool » on Holy Roar Records. True to themselves, OHHMS continue their boundary-free ascension in quest of the sonic panacea, more determined than ever to brand minds with their cathartic, transcending creations.
OHHMS have developed a loyal following amongst those that love their rock sludge-fueled, progressive, heavy and intense. Spanning the course of sixty minutes, « The Fool » delivers five thunderous songs that focus on corporate and personal politics, taking their lyrical cues from the likes of Crass and politically-charged hardcore punk, all the while wrapping these critical themes in elegant tarot-inspired packaging courtesy of Italy's Black Sails Design.