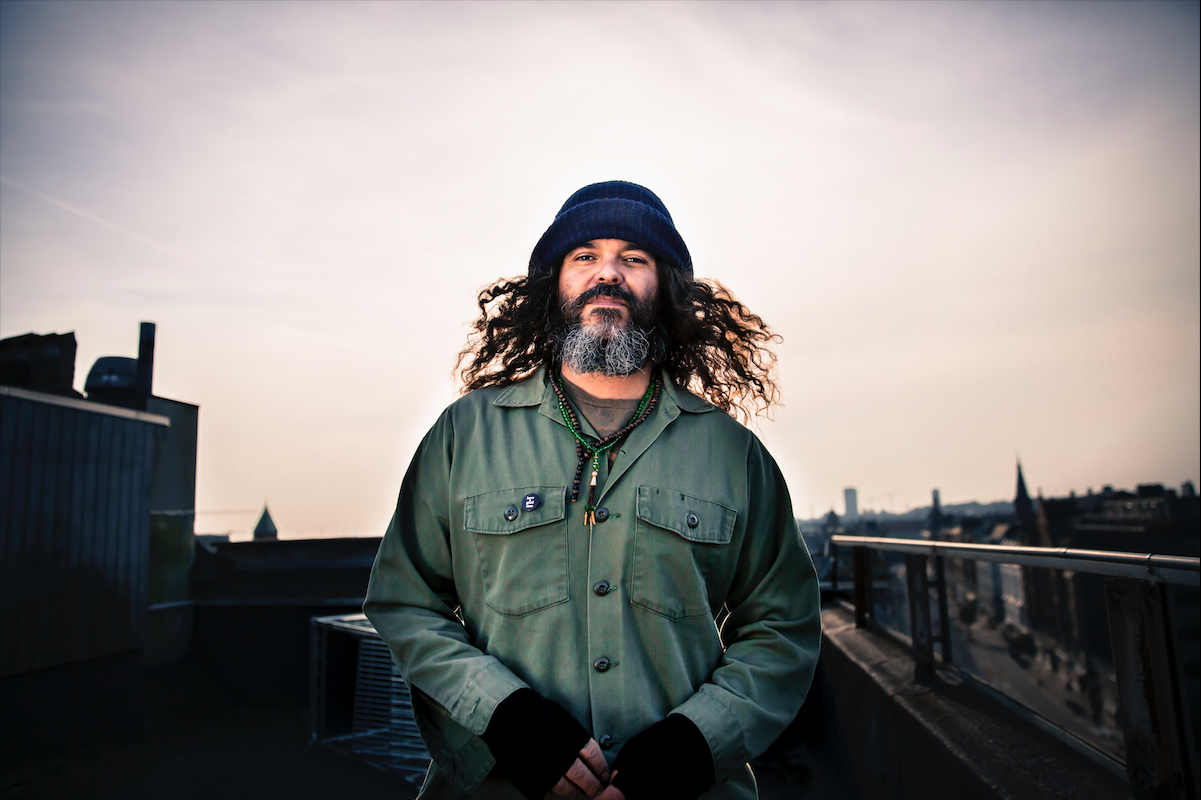 BRANT BJORK to reissue "Local Angel" album on September 28th on Heavy Psych Sounds Records ; pre-order starts July 3rd!
After « Tres Dias », Heavy Psych Sounds Records is proud to announce another exciting reissue off 

BRANT BJORK

's back catalogue, with the 2004 classic « Local Angel » being released this fall along with a brand new artwork and special vinyl editions.
« Local Angel » is the fourth solo album by desert rock godfather, Kyuss and Fu Manchu legend 
BRANT BJORK
. It is considered as his most intimate, peaceful and laid back record to date, mixing acoustic guitars and haunting melodies. Take a step back into the groove of the desert, tracks alike the folk of "Beautiful Powers", the classic rock in "The Feelin'" to the laid back psychedelic funk of "Hippie", « Local Angel »
was a soul spirit that
stands alone in Brant's catalogue and outside of it.
« Local Angel » has been produced by 
BRANT BJORK
 and Tony Mason. This Brant Bjork classic has been recorded and mixed at Rancho de la Luna in February 2004 and was mastered by Mathias Cornelius von Schneeberger at Donnor & Blitzen.  The reissue's new artwork was designed by Maarten Donders.
The « Local Angel » reissue on HPS Records will be available as:
– 30 x Test Press 12″ Vinyl (only on HPS 
webstore
)
– 600 x « Side A/Side B »
Orange/Blue with LTD Black cover 12″ vinyl (only on HPS 
webstore
)
– « 3 Colour Stiped »
Red/Blue/Orange 12″ vinyl
– Black 12″ Vinyl
– CD and digital
BRANT BJORK « Local Angel » reissue
Out September 28th on Heavy Psych Sounds Records
– Vinyl and CD preorder start July 3rd here –
TRACK LISTING:
1. Beautiful Flowers
2. Hippie
3. Chico
4. The Feelin'
5. Bliss Ave.
6. Fly to Haiti
7. You're Alright
8. Spanish Files
9. She's Only Tryin'
10. The Good Fight
BRANT BJORK EUROPEAN TOUR w/ Sean Wheeler:
02.11.18 NO Drammen |Union Scene
03.11.18 SW Stockholm | Debaser Strand
04.11.18 SW Göteborg | Sticky Fingers
05.11.18 SW Malmö | Kulturbolaget
06.11.18 DE Hamburg | Fabrik
07.11.18 NL Amsterdam | Melkweg
08.11.18 BE Leuven | Het Depot
09.11.18 UK London | Garage
10.11.18 FR Paris | Petit Bain
11.11.18 NL Tilburg | O13
12.11.18 DE Wiesbaden | Schlachthof
13.11.18 CH Zürich | Rote Fabrik
14.11.18 CH Martigny | Caves Du Manoir
15.11.18 IT Turin | Spazio 211
16.11.18 AT Innsbruck | Hafen (Heavy Psych Sounds Festival)
17.11.18 DE Munich | Feierwerk
18.11.18 AT Vienna | Arena
19.11.18 DE Dresden | Beatpol
20.11.18 DE Berlin | Festsaal Kreuzberg