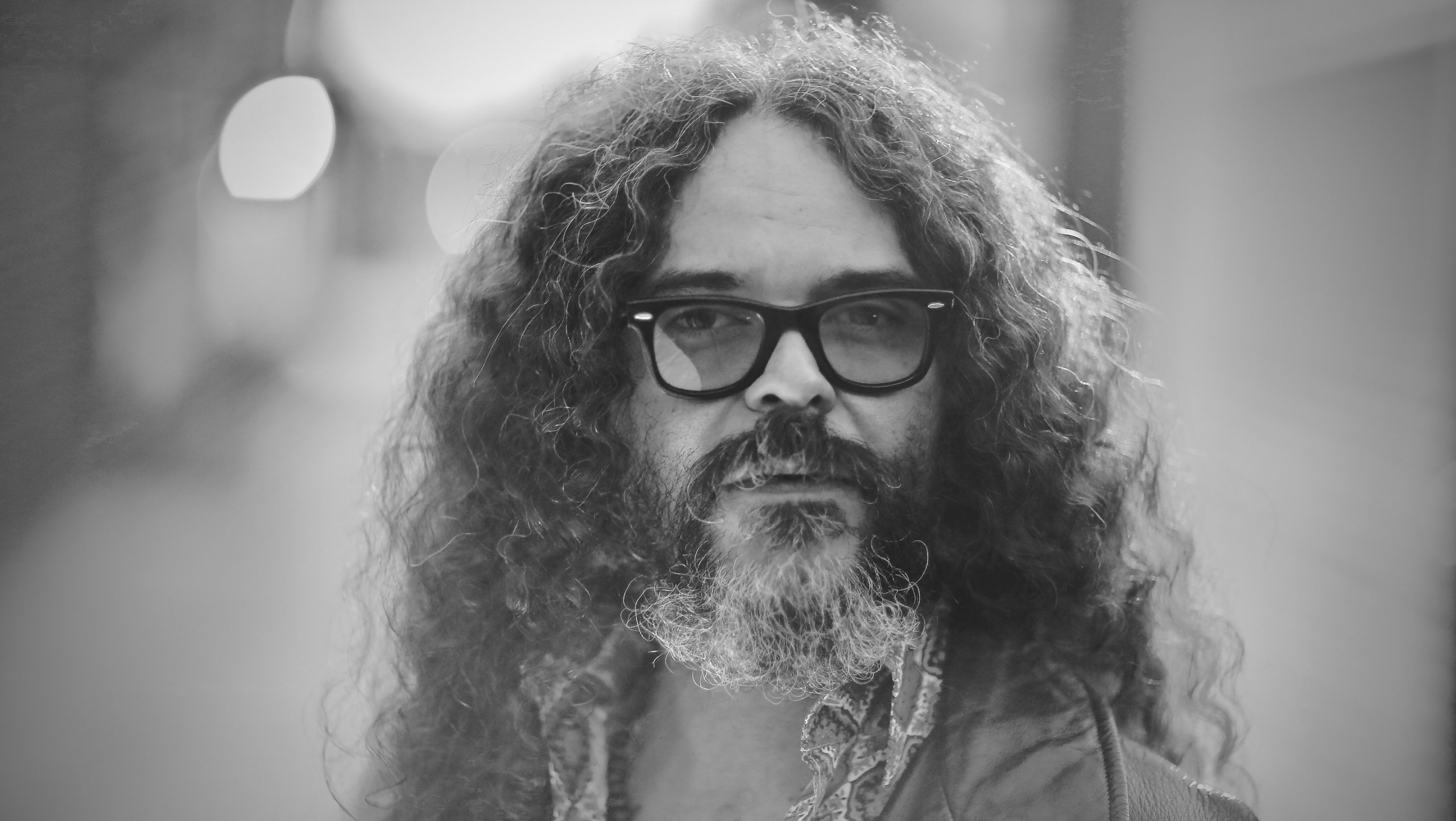 BRANT BJORK unveil new album details & European tour dates ; "Mankind Woman" due out September 14th on Heavy Psych Sounds
Kyuss and Fu Manchu legend 

BRANT BJORK

 is back with a brand new record! Today, the godfather of Desert Rock unveils the hotly anticipated details about his thirteenth solo album titled « Mankind Woman », set to be released September 14th on Heavy Psych Sounds Records! 
Although this is indeed a 
BRANT BJORK
 record, it is the first record Brant so closely collaborates with a producer and co-writer: his Low Desert Punk Band guitarist and friend, Bubba Dupree. Brant and Bubba wrote and performed the music along with guest appearances by bass player Armand Secco Sabal, Nick Oliveri and vocalist Sean Wheeler who has been a touring member of the Low Desert Punk Band. The recording took place in March of 2018 at 
Zainaland
, a creative villa owned by Brant's wife Zaina Alwan, in the California desert town of 29 Palms. The record was recorded and engineered by Yosef Sanborn who also owns and operates Massive FX pedals in Los Angeles. Multiple pedals designed by Yosef were used by Brant and Bubba for this record. Additional tracks were recorded by Bubba Dupree at Brant Bjork's home studio in Venice Beach, California.
BRANT BJORK
 and Bubba describe the sound of « Mankind Woman » as modern classic. It is evidently clear that both Bjork and Dupree specialize in the craft of the sound and feel of the music spawned in the 60's and 70's. This record is inspired by this great era, however the intention was not to try to recapture or mimic in retro terms these influences but to strive for a contemporary quality. Brant Bjork might have gone deeper in the lyrics than on any record before.
Focusing on personal sensitivities, elite hypocrisies, racism, sexism and the daily struggle to find peace, love and understanding in today's American society. Once again, 
BRANT BJORK
 created a record that reminds the listener that it is the ingredients of the jazz, blues and funk, that makes rock music taste so good. A must-have for all collectors, genre-fans and beyond!
BRANT BJORK New album « Mankind Woman »
Out September 14th on Heavy Psych Sounds Records
– Vinyl and CD preorder start July 3rd here –
TRACK LISTING:
1. Chocolatize
2. Lazy Wizards
3. Charlie Gin
4. Mankind Woman
5. Pisces
6. Swagger & Sway
7. Somebody
8. Pretty Hairy
9. Brand New Old Times
10. 1968
11. Nation Of Indica
Album Art by Robin Gnista

« Mankind Woman » will be available in the following formats:
– 50 Test Pressing Vinyl (Only on Heavy Psych Sounds webshop)
– Limited edition « Colour in Colour » Brown in Orange Vinyl (Only on HPS webshop)
– Limited edition « 3 colours A/B side Burst » Yellow / Red / Brown Vinyl (Only on HPS webshop)
– Limited edition « 3 Colour Segment » Orange / Purple / Yellow Vinyl (Only on HPS webshop)
– Limited edition « Splatter Version » Transp. Background / Yellow, Purple, Orange, Red, Brown
– Black Vinyl
– CD Digipak and Digital Download
In support of his new album, BRANT BJORK will be heavily hitting the road again this year, with very special guest Sean Wheeler. The desert rock legend comments: « Looking forward to returning to Europe in November and bringing all the European fans some of our fresh jams along with the classics. Mankind Woman is our new record and we can't wait to turn Europe on! See you all soon! »
EUROPEAN TOUR 2018
02.11.18 NO Drammen |Union Scene
03.11.18 SW Stockholm | Debaser Strand
04.11.18 SW Göteborg | Sticky Fingers
05.11.18 SW Malmö | Kulturbolaget
06.11.18 DE Hamburg | Fabrik
07.11.18 NL Amsterdam | Melkweg
08.11.18 BE Leuven | Het Depot
09.11.18 UK London | Garage
10.11.18 FR Paris | Petit Bain
11.11.18 NL Tilburg | O13
12.11.18 DE Wiesbaden | Schlachthof
13.11.18 CH Zürich | Rote Fabrik
14.11.18 CH Martigny | Caves Du Manoir
15.11.18 IT Turin | Spazio 211
16.11.18 AT Innsbruck | Hafen (Heavy Psych Sounds Festival)
17.11.18 DE Munich | Feierwerk
18.11.18 AT Vienna | Arena
19.11.18 DE Dresden | Beatpol
20.11.18 DE Berlin | Festsaal Kreuzberg