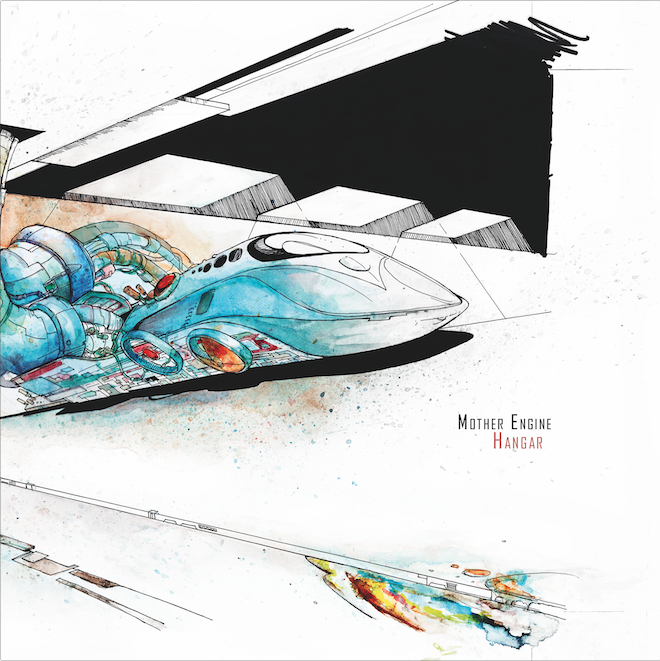 Progressive stoner trio MOTHER ENGINE debut their new album « Hangar » in full via Heavy Blog Is Heavy!
Germany's progressive stoner rockers 

MOTHER ENGINE

 are ready to release new album « Hangar » this Friday on Heavy Psych Sounds, and stream it in full via Heavy Blog Is Heavy today.

« Do yourself a favor and prepare to launch into a transcendental trip through the art of the jam », states Heavy Blog Is Heavy. New album « Hangar » is a unique piece of music showing the evolution of German instrumental craftsmen MOTHER ENGINE in their fiction about the eponymous spaceship and its crew, as well as the evolution in songwriting, recording and production process implemented by their three imaginative minds.
Stream new album « Hangar » in full HERE

MOTHER ENGINE plays instrumental rock music influenced by stoner and post-rock as well as the trippy psychedelic rock of the 60s and 70s, and indigenous German krautrock. It's no real surprise that the journey of that spaceship actually began on the stage of a big German stoner rock festival in the year 2013. What we talk about is a spirit of DIY, uncompromising endurance, and the strong will to play every single stage. After two records (« Muttermaschine » in 2013 and ' »Absturz » in 2015) and appearances at some of the most important stoner festivals like Stoned from the Underground, Freak Valley Festival, Sonic Blast Moledo, Into the Void or Rotormania, it seems like they got their landing permission on the European stages for heavy psychedelic music.
On September 29th, MOTHER ENGINE will release their third studio album « Hangar », consisting of four songs filling all four sides of the double LP. The album will be available on LTD colored / black double gatefold vinyl, CD and digital.