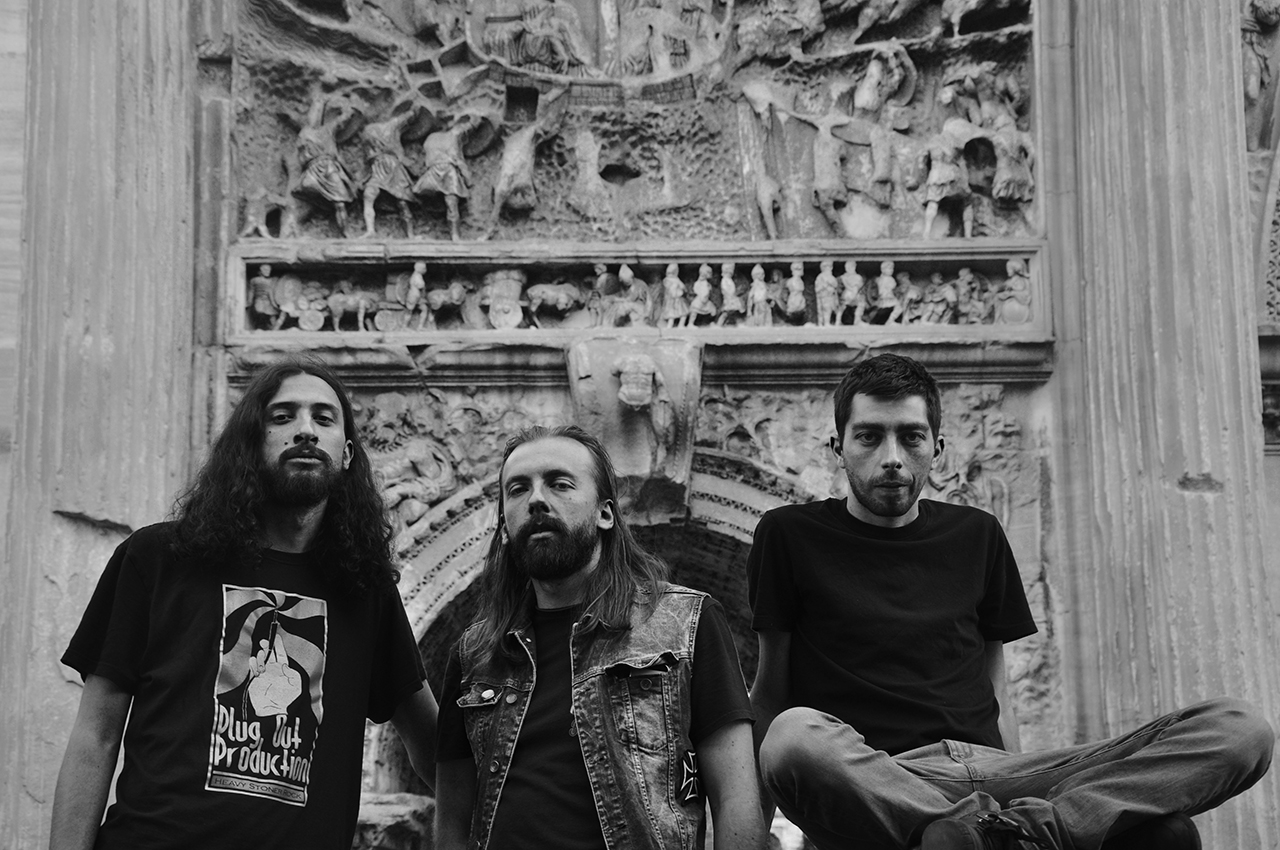 Roman noisy trio FVZZ POPVLI debut new album « Fvzz Dei » in full before its official release on Heavy Psych Sounds.
Italy's stoner punks 

FVZZ POPVLI 

deliver the go(ods), with their fuzzed-out debut album « Fuzz Dei » streaming in full via The Sludgelord. The album officially drops this Friday 22nd on Heavy Psych Sounds.
Stream Fvzz Popvli's « Fvzz Dei » in full HERE
FVZZ POPVLI is a psyched-out power trio formed in Rome, Italy, by members of various local acts who made their live debut this spring in Italy, Switzerland and Germany alongside bands like White Hills, Hypnos. Their debut album « Fvzz Dei » (i.e. « Fuzz Of The Gods ») is a tribute to the rough, fuzz-infused sounds from the proto-punk era but also modern heavy psych, all that playing with a garage, no-fucks-given attitude. The album was produced in Murduck Productions Studio in Rome, recorded on an analog mixer used for Italian 80's TV shows and mastered on analog tape. Inspired by ancient roman theatre masks, the artwork was designed by Rise Above. Just three words: Fuzz, Attitude and ROCK'N'ROLL!
FVZZ POPVLI « Fvzz Dei »
Out September 22nd on Heavy Psych Sounds
Vinyl and CD preorder available here
Track listing:
1. Intro
2. Stamps are for… smile
3. Masturbation
4. Lost In Time
5. Hashish
6. White Fish
7. LPG
8. Shamother