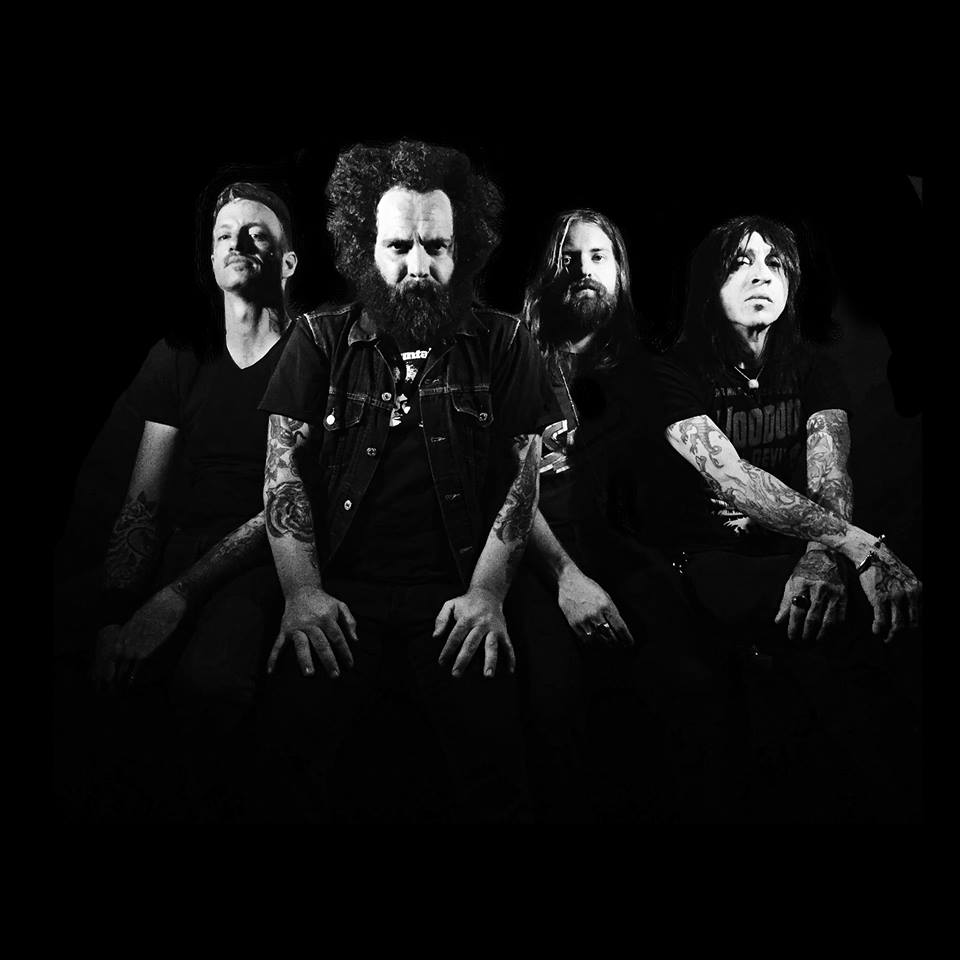 Austin heavy rockers DUEL announce a full European tour kicking off in November!
Austin-based hard rockers 

DUEL

 will be heading overseas this November for their fourth European tour! Riffs be slayin' and booties be shakin'…
The foursome will be presenting their riffalicious second album « Witchbanger » to crowds of revelers across France, Spain, Italy, Germany, Holland, Austria, Switzerland, and Bulgaria:
DUEL EUROPEAN TOUR 2017
10.11 – Pisa (IT) Albatross
11.11 – Reggio Emilia (IT)
12.11 – Milan (IT)
13.11 – Chambery (FR) Le Brin De Zinc
14.11 – TBA
15.11 – Barcelona (SP) Rocksound
16.11 – Madrid (SP) TBA
17.11 – Bilbao (SP) TBA
18.11 – Eindhoven (NL) TBA
19.11 – FR TBA
20.11 – Lyon (FR) Le Farmer
21.11 – Mannheim (DE) 7 er
22.11 – Lichtenfels (DE) Paunchy Cats
23.11 – Innsbruck (AT) PMK
24.11 – Bozen (IT) Sudwerk
25.11 – Siegen (DE) Vortex
26.11 – Osnabruck (DE) Dirty + Dancing
27.11 – Berlin (DE) Urban Spree
28.11 – Dresden (DE) Chemiefabrik
29.11 – Wien (AT) Viper Room
30.11 – Kreuzlingen (CH) Horst
01.12 – Blundenz (AT) Villa K
02.12 – Basel (CH) Hirschneck
03.12 – Castel D'ario (IT) Hostaria
04.12 – Zerobranco (IT) Altroquando
05.12 – Slovenia TBA
06.12 – Trieste (IT) Tetris
07.12 – Pescara (IT) Scumm
08.12 – Sofia (BG) TBA
09.12 – Roma (IT) Wishlist
Heavy Psych Sounds Records is happy to announce the upcoming repress of DUEL's sold out debut « Fears of the Dead ». Their newly released album « Witchbanger » is still available here.
Hailing from the sun-baked lands of Austin, TX, DUEL is a heavy metal four-piece who casts hard-rocking spells of doom, blistering licks and horror from behind a thick haze of smoke. Formed by two ex-members of Scorpion Child and hugely influenced by the darkness of late 60's and early 70's metal, these purists cut it right to the bone with heavy, deep grooves and blistering tunes.
After they released their well-acclaimed debut « Fears Of The Dead » in February 2016 on Heavy Psych Sounds, DUEL are back with their even more raging full-length, cheekily entitled « Witchbanger », due out April 28th, 2017. The album was produced and engineered by lead guitarist Jeff Henson at his Red Nova Ranch studio in the wastelands of Texas, not far from the historic Texas Chainsaw Massacre house.
DUEL IS 
Tom Frank – Guitars & Vocals
Shaun Avants – Bass & Vocals
JD Shadowz – Drums
Jeff Henson – Guitars