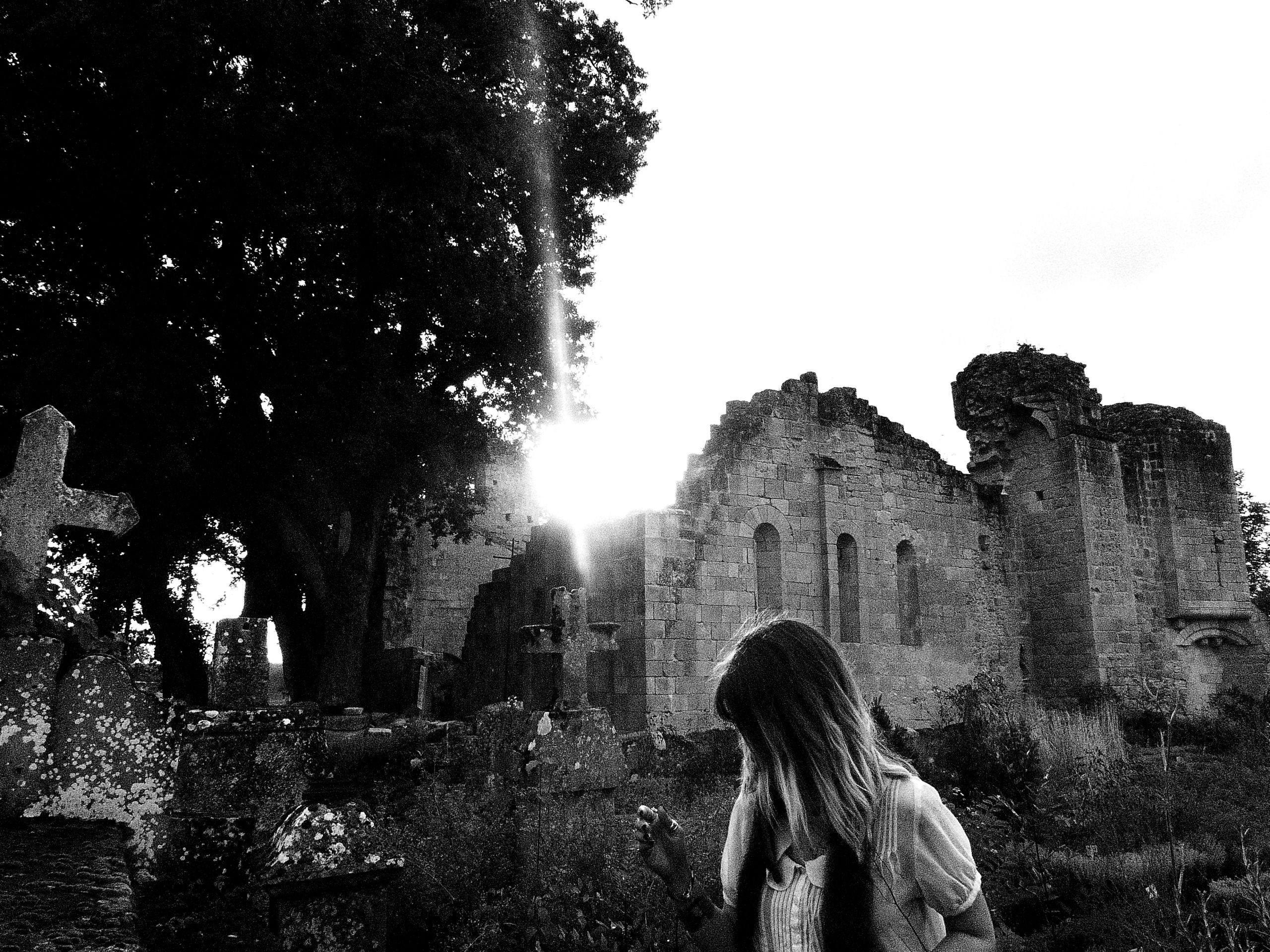 France's cult doomers MONARCH unleash new song « Of Night, With Knives » via Cvlt Nation ; new album coming on Profound Lore…
Bordeaux-based ambient doom quintet 

MONARCH

 have teamed up with Cvlt Nation to premiere a new track off their awaited new album « Never Forever », due out September 22nd on Profound Lore Records. 
✟ Feel the haunting aura of « Of Night, With Knives » NOW ✟ 
This 15-minute epic is the introduction track to 
MONARCH
's new album « Never Forever ». Starting hauntingly as ever with Emilie Bresson's incantatory vocals, « Of Night, With Knives » lays a creepy, mystical vibe… to slowly introduce the thick, echoing brooding riffs that have made the band famous. Feeling like a black mass in the nave of an abandoned church, this new song showcases a new facet of the French doom quintet, with a fine-tuned and more ambient songwriting that emphasizes their spine-shivering atmospheres.
Get deeper into « Never Forever » by also watching the « Song to The Void » video AT THIS LOCATION.
With their new album "Never Forever", France's cult extreme doom metal band MONARCH continue their singular style of punishing ritualistic drone doom and take it towards more melancholic territories. Even more ghostly, atmospheric, and haunting than its predecessor, 2014's "Sabbracadaver", "Never Forever" sees the five-piece take even more form and shape with their songwriting while still harnessing that plodding, down-tuned, and crushing low-end that has become their signature rhythmic backdrop to vocalist Emilie Bresson's enchanting and spellbinding vocals. With the more melancholic tone and vibe of "Never Forever", Bresson adapts her vocals in a more ethereal and delicate manner likewise, while still juxtaposing them with her otherworldly harsh shrieks.
MONARCH New album « Never Forever »
Out September 22nd on Profound Lore Records
TRACK LISTING:
1. Of Night, With Knives
2. Song To The Void
3. Cadaverine
4. Diamant Noir
5. Lilith
Since 2002, MONARCH have been France's most recognized and active extreme doom metal band, through countless touring all over the world (which has recently included multiple tours of Japan within the last few years) and delivering a myriad of releases on multiple respected labels of some of the most punishing amplifier worship that has befallen doom metal alongside the likes of such like-minded bands as Corrupted, Noothgrush, Burning Witch, and Khanate.  This has earned them the reputation as one of the most recognized and respected underground extreme doom metal bands in the scene today.
MONARCH IS
Emilie Bresson – Vocals
Shiran Kaidine – Guitar
MicHell Bidegain – Bass
David Hemery – Drums
Stéphane Miollan – Guitar