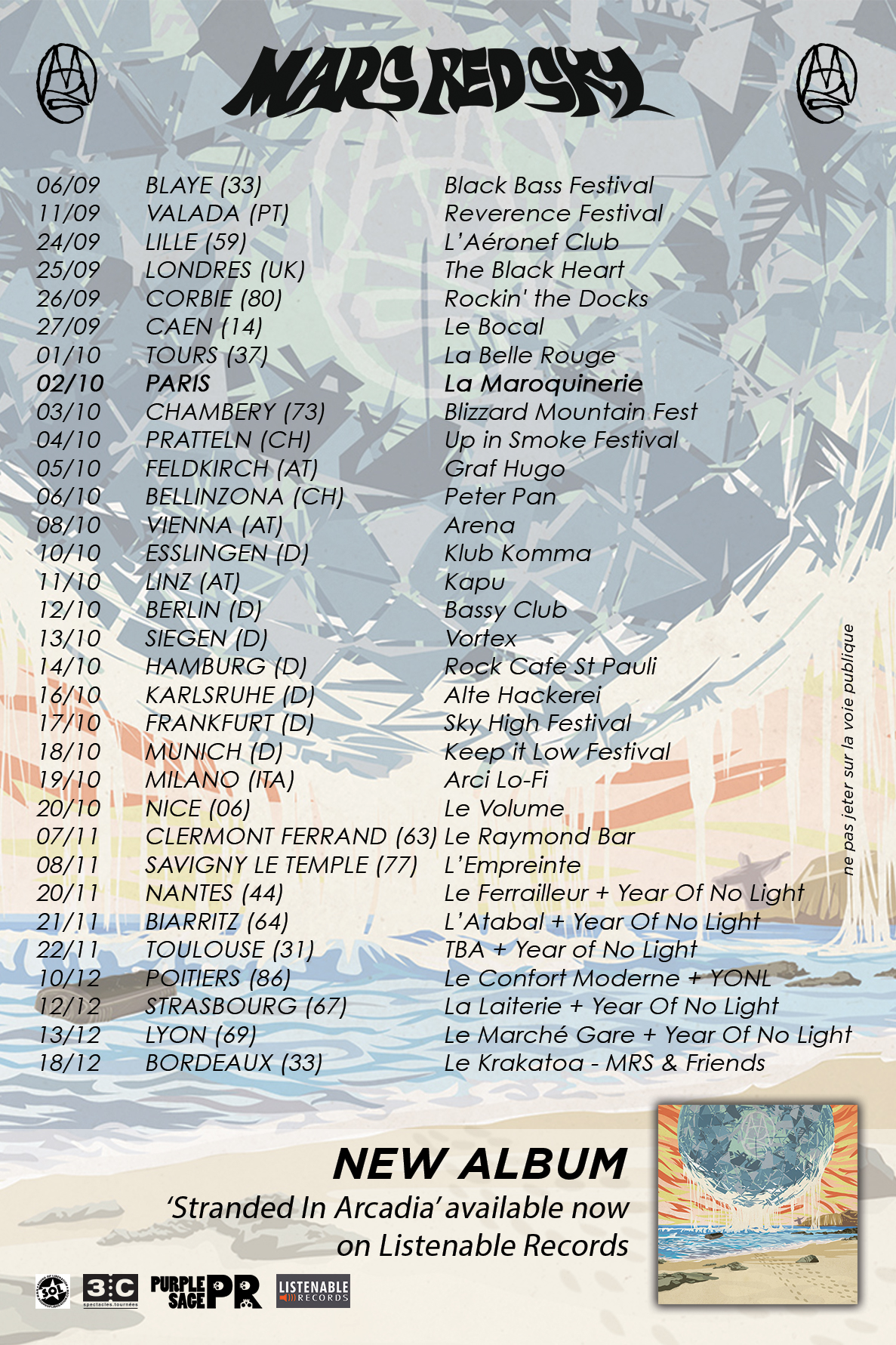 UK post-metal instrumentalists TELEPATHY debut new video for « Hiraeth »; European tour starts next week.
British post-metal lords 
TELEPATHY

 reveal an exclusive new video on Terrorizer to celebrate their imminent European tour, on which they will share the stage with the likes of Yob, Ramesses, Black Cobra, Silver Apples and more.

The riveting video for « Hiraeth » (a Welsh word describing a homesick torment) 

is

TELEPATHY

's first released material since their 2014 album « 12 Areas ». The band comments: « 

We are very happy to share this new song along with its visual accompaniment, as the first new release from Telepathy since our debut album, and the first release to feature our new bassist Teddy-James Driscoll. « Hiraeth » will give you an insight into our musical progression as a band over the last two years, and set the tone for the forthcoming record. »

WATCH the video for new song « Hiraeth » on Terrorizer

TELEPATHY's upcoming new album was engineered, mixed and mastered by esteemed producer/engineer Jaime Gomez Arellano at Orgone Studios in London, between January and August 2016. « Hiraeth » was filmed and edited by Jack Burley of Prismatik with assistance from Netanya Marie Smith.

TELEPATHY EUROPEAN TOUR 2016

07.09 – Liege (BE) Le Garage

08.09 – Antwerp (BE) Antwerp Music City

09.09 – Siegen (DE) Vortex Surfer Musikclub

10.09 – Tilburg (NL) Incubate Festival 

11.09 – Amsterdam (NL) OCCII
Colchester-based instrumental sludge/post-metal band TELEPATHY are one of the underground's brightest hopes of recent times. With their demo EP « Fracture » and 2014 debut album « 12 Areas » (Devouter Records/Tartarus Records) receiving rave reviews across blogs and print magazines throughout Europe, the band are continuing a momentum that has seen them grow from strength to strength. « 12 Areas » has been heralded by fans of post-metal, hardcore, sludge and progressive music alike, speaking volumes for the bands inventive, nuanced and emotionally punishing take on instrumental metal.
With such an array of styles and emotions forming into a unique and cohesive whole,TELEPATHY display an ability to bring fans of many types of metal and instrumental music into their strange and alluring world. Their furious performances have made them one of the most talked about acts in the UK underground, as Telepathy separates itself from the shoe-gazing masses with the infectious and cathartic energy they exude on stage. From performances alongside more established names such as Downfall of Gaia, Year of No Light, Oathbreaker and Coilguns, to sets at Incubate Festival, Music is the Weapon Fest and beyond, the immediate impact of their live shows has been felt across the continent.
With their definitive line-up in place and intent on continuing their punishing live shows throughout the year, TELEPATHY has begun to work on their second album. Set to be sonically bigger, heavier and more melodic whilst retaining the bands penchant for dynamic song structure, the band enters 2016 with more momentum than ever before.