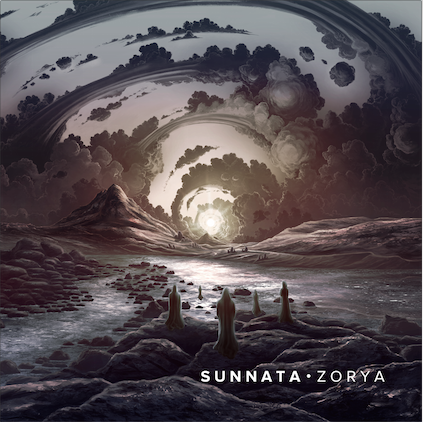 Post-doomers SUNNATA stream new album « Zorya » in full via Terrorizer today; album out this Monday.
In anticipation of the imminent release of their spellbinding new album, Polish ritual doom-mongers 

SUNNATA

 have teamed up with Terrorizer to stream « Zorya » in full today. 
► Listen to Sunnata's new album « Zorya » in full NOW ◀︎
« Not all doom will crush you, have you running for your bong, or will put a spell on you
– because some doom will expand your mind while doing everything I mentioned. »
Cvlt Nation
« Powerful, psychedelic, melodic, stormy. What a thrill. » – Metalorgie
« 
Zorya tears you away from your human condition to take you somewhere higher. » – Metal And Oddities
« A big, heavy, and noisy spiritual doom album that you'll enjoy. » – No Clean Singing
SUNNATA – New album « Zorya »
Out on April 11th – Pre-orders available
here
SUNNATA (sanskrit, noun for « void », « emptiness ») is a soundscape, where noise crossfades clearness – where walls of fuzz, delay and reverb confront the monolith of absolute silence. Driven by addiction to low frequencies, SUNNATA merge psychedelic trips, doomed & catchy heavy riffage with oriental vibe along with grungy vocals and intense grooves.
Known from expressive live performances, the Polish four-piece has already been invited to share stages with headliners like Conan, Kylesa, Ufomammut or Suma, just to name some of the most remarkable influencers. Their debut full-length Climbing The Colossus has gained notable feedback from many printed and online journals, thanks to their monstrous, agressive and fuzzed-out steamroller songs. 
After a year and half wisely spent writing and experimenting, and a mere four days in Satanic Audio studios (Thaw, Belzebong, Weedpecker), SUNNATA are now ready to deliver their second album Zorya, which they describe as « an exploration of impermanent nature of sound, full of rapid changes and distortion overdose ». Let there be noise.