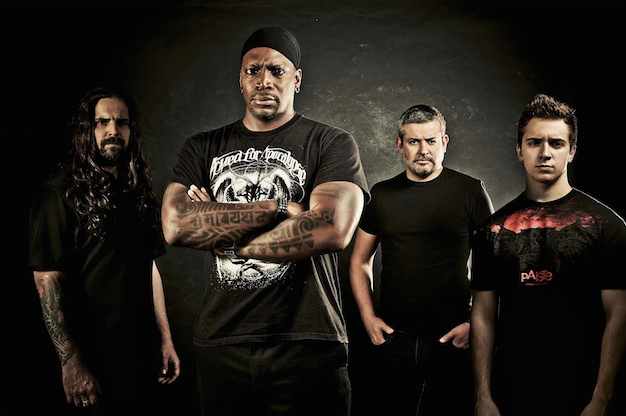 SEPULTURA en concert à L'Empreinte de Savigny Le Temple !
Samedi 21 Novembre – 20h – SEPULTURA + GUEST
Les légendes ultimes du groove/thrash métal brésilien SEPULTURA reviennent en France cet automne, à l'occasion des 30 ans du groupe. Après trois décennies passés à arpenter les cinq continents et les plus gros festivals internationaux, le quatuor pionnier nous revient plus en forme que jamais avec son nouvel album The Mediator Between The Head And Hands Must Be The Heart, et performera une setlist très spéciale faite de raretés pour fêter cette tournée anniversaire. Il n'est à n'en pas douter que ce concert à l'Empreinte sera à marquer d'une pierre blanche ! Un évènement métal à ne pas rater !
Tarif normal 19€  (hors loc.) / Tarif abonnés 16€
Préventes disponibles dès à présent sur Digitick
L'Empreinte
301 avenue Europe (face RER D)
77176 Savigny-Le-Temple
ACCÈS : RER D direction Melun via Combs-la-Ville – Arrêt Savigny-le-Temple
Fin des concerts avant le dernier train pour Paris.