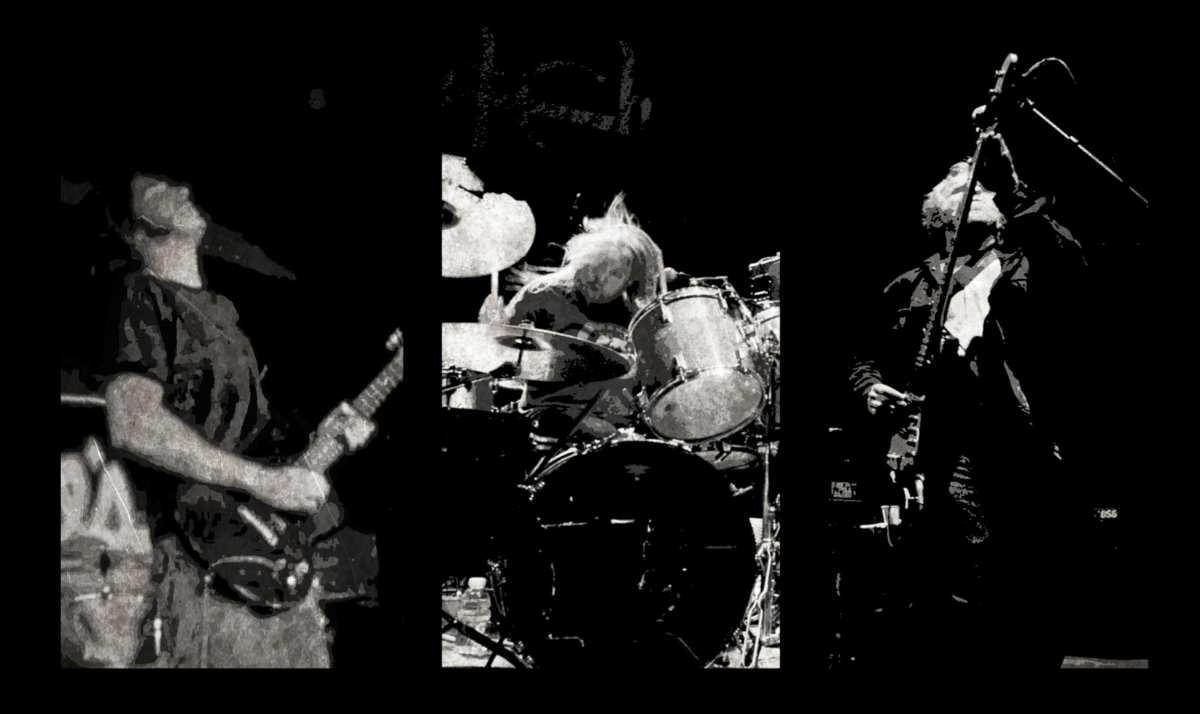 RIGHTEOUS FOOL (w/ Corrosion Of Conformity members) premiere self-titled album in full via Revolver; out July 1st on Ripple Music.
North Carolina-based heavy rock trio RIGHTEOUS FOOL — with guitarist Jason Browning, and Corrosion Of Conformity's Mike Dean and late Reed Mullin — present their one-off studio album in its entirety courtesy of Revolver Magazine, ahead of its official release this Friday on Ripple Music. 
« A veritable mountain of sludgy riffs and thunderous,tree-trunk drumming. » – Classic Rock Magazine
« This archive recording takes on a wistful profundity as the valediction of a great talent. » – Metal Hammer
« It should hit the sweet spot for any COC fan. » – Revolver Magazine
Stream Righteous Fool's album entirely via Revolver Magazine
Born in 2009 on the impulse of late Reed Mullin (Corrosion Of Conformity) and guitarist Jason Browning (known for playing for Bad Brains' HR), the gang of two quickly invited Mullin's long-time friend and band mate Mike Dean (also Corrosion Of Conformity) to play bass for their new band RIGHTEOUS FOOL. The aforementioned North Carolina legends were on hiatus, and bassist Mike Dean had fallen out of touch with co-founding drummer Reed Mullin, who had exited in 2000. "I hadn't laid eyes on the dude in nine years and he rolled up in my driveway with a complete stranger and asks me if I want to learn some songs and start a band," says Dean about his first encounter with Browning.
RIGHTEOUS FOOL demoed and released the eponymous two-track 7″ « Righteous Fool » in August 2010 via Southern Lord Records, and quickly hopped on support tours for Clutch, Weedeater and, later on, Corrosion Of Conformity. The full-length was recorded at Dave Grohl's Studio 606 in California, during the same sessions that produced COC's self-titled 2012 reunion LP. « We wrote a lot of music and worked hard. Sometimes we were in the shadow of COC, but it wasn't a side project at all. The two bands coexisted amazingly. Righteous Fool even toured for the Animosity lineup, with Reed and Mike playing and singing two sets a night! » says Jason Browning.
In the wake of Reed Mullin' passing in 2020, the band decided to unveil the song « Low Blow », which features Mullin on lead vocals in addition to his drumming duties. The upcoming « Righteous Fool » full-length is a hot lava infusion of hard rock, heavy blues, stoner and punk, making the listener feel the soul and fire oozing from those rock veterans. With all three of them sharing vocal duties, top-notch grooves and face-melting riffing, this album will be a highly collectible for fans of Corrosion Of Conformity!
RIGHTEOUS FOOL 'Righteous Fool »
Out July 1st, 2022 on Ripple Music
US preorder / European preorder / Bandcamp
TRACKLIST:
1. Enter The Fool
2. Asteroid
3. Shifty
4. Forever Flames
5. The Green Manalishi
6. The Overblown
7. Hard Time Killing Floor
8. Heavy Is The Head
9. Edict Of Worms
10. Low Blow
11. Vortex Offering
RIGHTEOUS FOOL is
Mike Dean – Bass, Vocals
Reed Mullin – Drums, Vocals
Jason Browning – Guitar, Vocals
RIPPLE MUSIC links
Website⎪Facebook⎪Bandcamp⎪Instagram