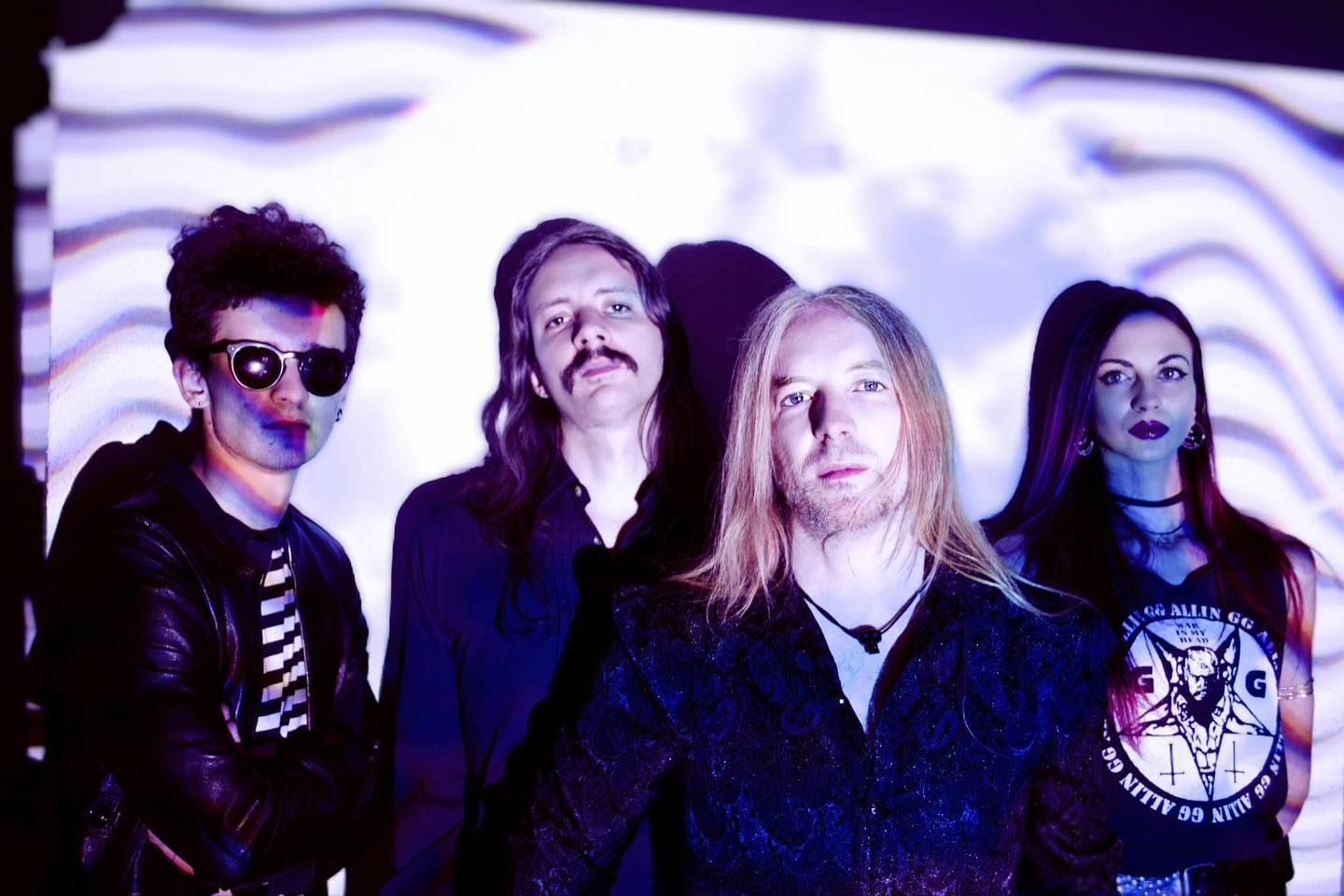 Italian space rockers GIÖBIA release Pink Floyd cover « Julia Dream ».
« Julia Dream » is taken from GIÖBIA's one-off split album with Glasgow space rockers THE COSMIC DEAD. 'The Intergalactic Connection: Exploring The Sideral Remote Hyperspace' will be released on October 29th via Heavy Psych Sounds. Listen to their stunning Pink Floyd cover courtesy of Psychedelic Scene now!

About this cover, the band explains: "Julia Dream is our tribute to Pink Floyd's timeless wonderful music that has always inspired us. It's been fun to reinterpret in our own manner this magical song which has such a dreamlike atmosphere and we have done our best to keep and emphasize its mystical approach.". 
? Experience the haze of Giöbia's "Julia Dream" at this location ?
 This one-off collaboration curated by Italian label Heavy Psych Sounds is a mind-melting ride through the universe, presenting four tracks full of heavy psych and space rock worship that will instantly bring you into a vortex with no way out. While Glasgow psychedelic rock revelers THE COSMIC DEAD deliver a near twenty-minute occultation crafted in the far reaches of hyperspace, Italian space prog legends GIÖBIA came up with three incredibly tasty space rock bangers. Listen to THE COSMIC DEAD's hypnotic track « Crater Creator » at this location. 
THE COSMIC DEAD / GIÖBIA
'The Intergalactic Connection: Exploring The Sideral Remote Hyperspace'
Out October 29th on Heavy Psych Sounds
TRACKLIST:
SIDE A:
1. Giöbia « Canyon Moon »
2. Giöbia « Julia Dream »
3. Giöbia « Meshes of the Afternoon »
SIDE B:
4. The Cosmic Dead « Crater Creator »
THE COSMIC DEAD is an amorphous visceral blob of space rock energy powered by celestial vibrations and hailing from Glasgow, Scotland. The Dead formed in 2010 and were hailed as « the loudest psychedelic rock band on the planet » by the legendary compère Kozmic Ken. So far, the band has released eight studio albums and numerous live recordings in addition to split releases with Mugstar, Pigs Pigs Pigs Pigs Pigs Pigs Pigs, Guardian Alien and Girl Sweat. Facebook – Bandcamp – Website – Spotify
The mystical day 60s rock met neo-psych and krautrock, mixing up to the point of losing consciousness of their own essence in an overwhelming and incessant soundtrack with an unmistakable Italian taste, GIÖBIA's acid rock was born. In a vortex that leaves no way out, the unique melodies of this quartet take the listener into a world where the boundaries of reality are no longer defined and anything can ever happen. Facebook – Bandcamp – Website – Spotify
HEAVY PSYCH SOUNDS links
Website – Facebook – Bandcamp – Instagram – Youtube