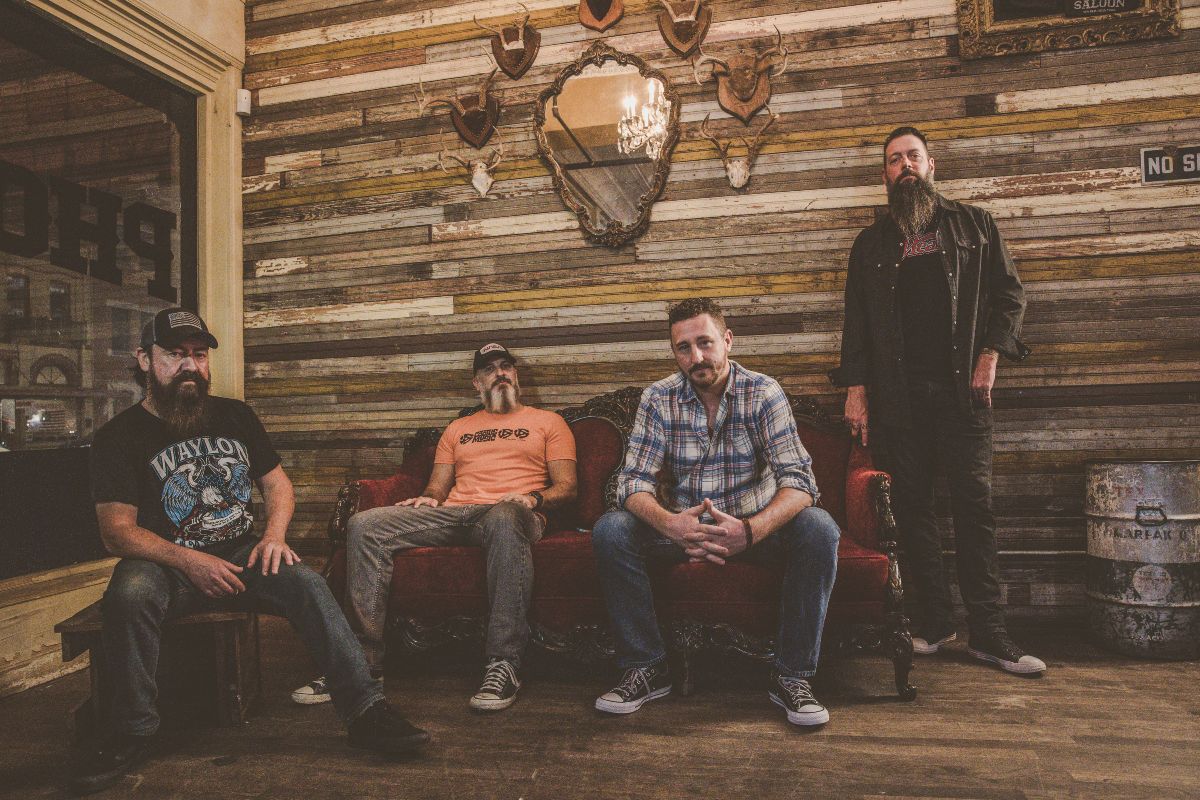 Texan hard rockers HIGH DESERT QUEEN release rip-roaring « The Mountain vs the Quake » video; debut album coming this October on Ripple Music!
Austin-based hard rockers HIGH DESERT QUEEN sign to Ripple Music for the release of their debut full-length 'Secrets of the Black Moon' on October 15th, 2021. Preorder the album and watch their brand new video « The Mountain vs The Quake » right now!
Relocating from Houston in 2020 to accommodate the talents of bassist Matt Metzger and drummer Phil Hook, HIGH DESERT QUEEN found themselves in the enviable position of having twelve songs ready to commit to tape. Undeterred by a series of COVID-related setbacks, they finally completed the recording with Jeff Henson (Duel) at Red Nova Ranch studios in Austin, TX, and are ready to bring it barreling forth to the people just two years since the band's formation.

The relentless foursome was recently signed by Ripple Music collaborator and Ozzy Osbourne bassist Blasko to the Californian label. Initially set for a June 2021 release under the title 'Bury The Queen', their upcoming debut album'Secrets of the Black Moon' will see an October 15th release on limited edition vinyl, classic vinyl, CD and digital. It was mixed and mastered by Swedish producer Karl Daniel Lidén (Lowrider, Crippled Black Phoenix, Greenleaf) at Studio Gröndahl in Stockholm.
⚡️ Watch new video « The Mountain vs The Quake » ⚡️
About the video, the band says: « High Desert Queen "The Mountain vs the Quake": Ryan "Mountain" and Frank "Quake" give presentations to the board in hope of being selected as the singer of the company karaoke band. With so much at stake, the meeting turns into an all out brawl to the death in this "Office Space" meets "Fight Club" classic. Who would you put your money on?« 
Debut album « Secrets of the Black Moon »
Out October 15th on Ripple Music – PREORDER
TRACKLISTING:
1. Heads Will Roll
2. The Mountain vs The Quake
3. As We Roam
4. Did She
5. The Rise
6. Skycraper
7. The Wheel
8. Bury The Queen
Formed in Austin, Texas in 2019 to an eclectic backdrop of influences and styles, as avid adopters of alt-rock progenitors Kyuss and Alice In Chains, the band's sole aim was to make the kind of music they could file away on their record shelves, alongside the likes of Queens of the Stone Age, Elder, Tom Waits, and The Allman Brothers. Providing high octane shows that never deliver the same experience twice, HIGH DESERT QUEEN were well on their way to establishing themselves as one of the hardest working rock bands on the Austin music scene.
HIGH DESERT QUEEN is:
Ryan Garney – Vocals, Guitar
Rusty Miller – Lead Guitar
Matt Metzger – Bass Guitar
Phil Hook – Drums
HIGH DESERT QUEEN links
Facebook⎪Bandcamp⎪Instagram⎪Spotify
RIPPLE MUSIC links
Website⎪Facebook⎪Bandcamp⎪Instagram