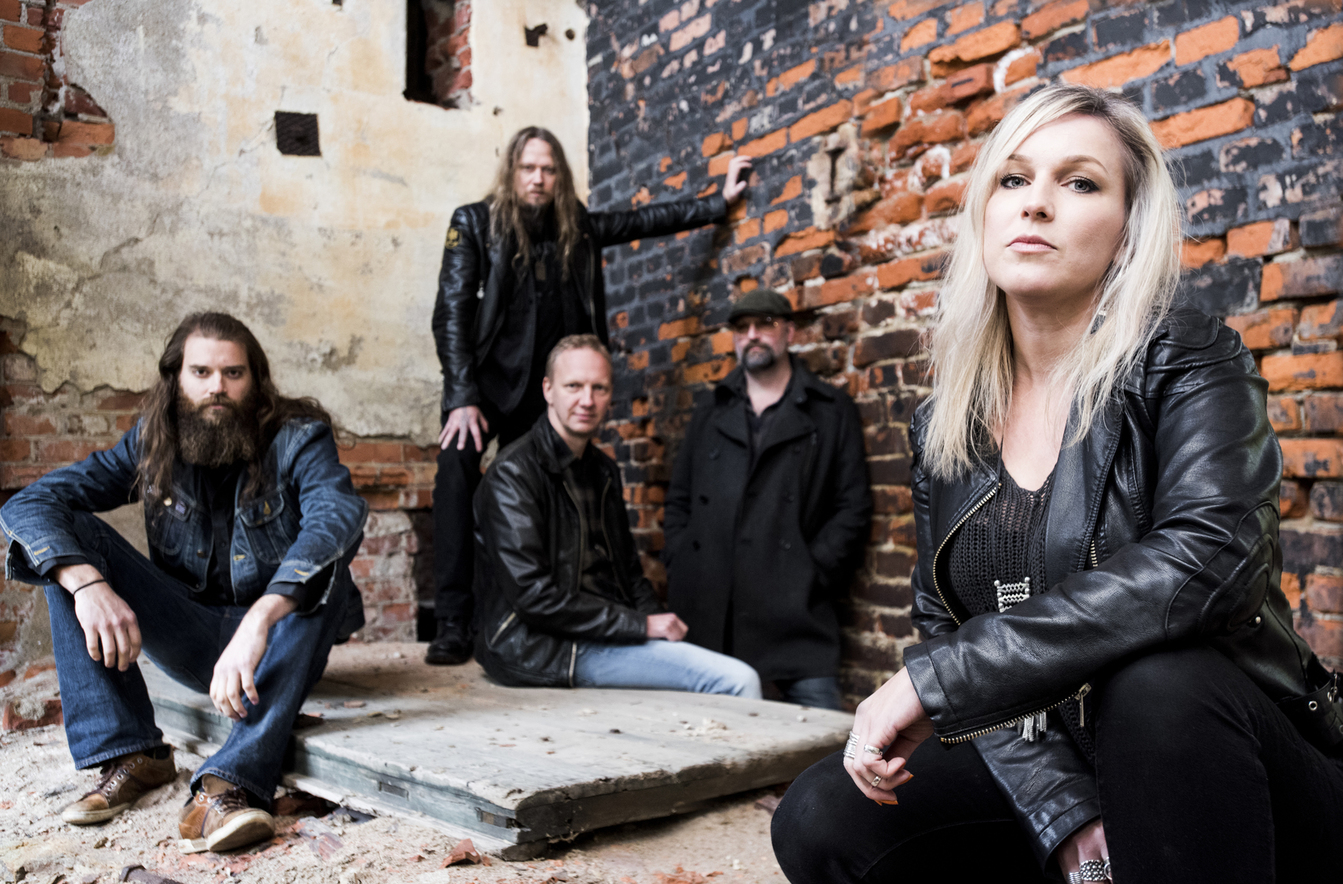 Swedish proto-metal quintet WYTCH sign to Ripple Music; share rocking first single and details for upcoming debut album 'Exordium'!
Ripple Music are happy to welcome Skellefteå, Sweden's proto-metallers WYTCH to their international roster, for the release of their debut album 'Exordium' on May 21st, 2021. Enjoy the merciless grooves of their debut single « Black Hole » now exclusively via The Sleeping Shaman! 

First single "Black Hole" is a straightforward heavy rock tune that rocks in all the rights places with commanding riffs and a sharp rhythm section, all enhanced by Johanna Lundberg's sultry and fiery vocals. Darkness-bound yet universally relatable, this 5-minute proto-metal banger deals with reaching the breaking point and trying to get back alive. 
Listen to new single « Black Hole » at this location
"'Our album Exordium' is about the darker side of life, love and even death. The sound ranges from soft and mellow heavy to almost punk rock, but overall, you can call it Heavy Rock. There's no intentional flirtation with the 70s or any other specific era for that matter, we just played whatever we felt like. No boundaries. The album was recorded without a click track, which certainly added authenticity and honesty to it. » says the band.
Their debut album 'Exordium' was recorded and produced by Niklas Viklund at Silverhäxan Studios in Skellefteå, and mastered by Ronnie Björnström at The Mixroom, Sundsvall in Sweden. The artwork was designed by WYTCH vocalist Johanna Lundberg. 'Exordium' will be released on May 21st, 2021 in various vinyl formats, CD and digital through Ripple Music. 
WYTCH Debut album 'Exordium'
Out May 21st, 2021 on Ripple Music

TRACK LISTING:
1. Black Hole
2. Savior
3. Evil Heart
4. Blood
5. Warrior
6. Rebel
7. Break You Down
8. You
WYTCH started under the name Aska in the spring of 2016 in Skellefteå, Sweden. The members come from different musical backgrounds, being formerly of bands such as Otyg, The Spacious Mind, TME, Vintersorg and Stardog. In 2017, the band released a four song EP as Aska. In October 2020, they signed to Ripple Music and changed their name to Wytch — a heavy rock five piece that is about to release their first full-length 'Exordium'.

WYTCH is
Johanna Lundberg – Vocals
Simon Lundström – Bass & Vocals
Niklas Viklund – Guitars & Vocals
Mattias Marklund – Guitars & Vocals
Fredrik Nilsson – Drums

WYTCH LINKS
Facebook⎪Instagram

RIPPLE MUSIC LINKS
Website⎪Facebook⎪Bandcamp⎪Instagram