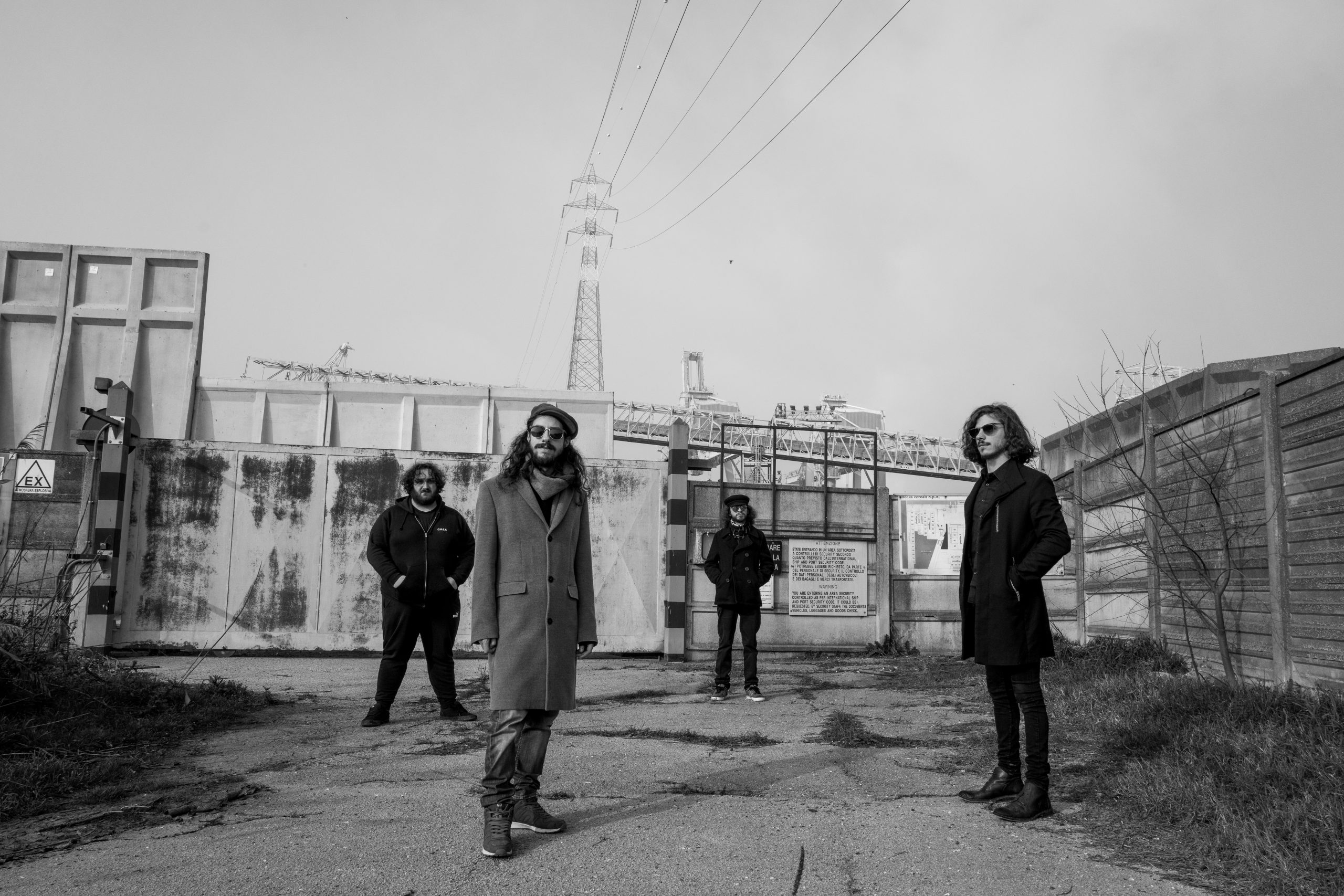 Noise rock unit SOLARIS unleash animated horror video « Podio » from debut album, out June 19th on Bronson Recordings.
Italian noisy post-rockers SOLARIS present a dark animated video taken from their upcoming debut album 'Un Paese di musichette mentre fuori c'è la morte', out on June 19th via Bronson Recordings. Watch « Podio » exclusively over at New Noise Magazine.
« Podio is the opening song of our new album. It's a fast and claustrophobic song, in which fuzzes and distortions take the lead. Compared to the other songs on the album, Podio is the most instinctive and direct one. It was entirely mixed at the legendary BC STUDIO in Brooklyn, NY by Martin Bisi. He did an excellent job, being able to translate the impact we wanted for the song into the mixing process » explain SOLARIS.

« Podio » depicts violent and gloomy scenes with blinking footages and weird cruel manga-like characters. Noise-laden post-rock, powerful riffage, magnetic vocals, industrial soundscapes… The sound and images have merged to create a disturbing new story, directed by The Doll Maker, Chiara Chemi.
Fear the devil, watch « Podio » NOW
Debut full-lenght 'Un Paese di musichette mentre fuori c'è la morte' settle the quartet deep into the prosperous Italian underground scene by means of six inspired tracks recorded and mixed by iconic producer Martin Bisi (Sonic Youth, Swans, Unsane). From noise to heavy psych, SOLARIS juggle with noteworthy influences such as Helmet, Disastroid or The Jesus Lizard. Their tortured melodies produce mechanical and resonant emotions to the listener, definitely absorbed by their sonic invitation. Photo by Adriano Zanni. Layout by Supernulla.
Producer Martin Bisi comments: « With Solaris I felt there was a meeting of similar esthetics, of a common language. This was the product of a musical culture that has been evolving over decades. And Solaris had a strong sense of their own sound and identity. At Duna studio where we recorded, i similarly felt like it was an outpost of the studio in Brooklyn where I've worked since 1981. We made a record that travels like through scenes from a sci-fi film, cinematically post metal and industrial. »
SOLARIS 'Un Paese di musichette mentre fuori c'è la morte'
Out June 19th on Bronson Recordings – Preorder
Formed in 2015 near Cesena and Mercatino Conca (Italy), SOLARIS is a 90s-infused heavy noise quatuor, whose name pays tribute to sci-fi writer Stanislaw Lem, and also to the band Failure, one of their greatest inspirations. After a year of rehearsals, the band released their first EP 'L'Orizzonte degli eventi' in early 2017 – recorded at StoneBridge Studio (Cesena) by Andrea Cola and Alan Fantini, and mastered by Stefano Cappelli at Creative Mastering. The EP features special guest Andrea Fioravanti (Postvorta) playing guitars on « Leviatano ». The record was self-released but then re-issued by Floppy Dischi and Drown Within in 2018.

Two years of touring had Solaris share the stage with esteemed heavy stoner bands like P.I.L, Ufomammut, Sacri Monti, Mood, Marnero, Fuzz Orchestra, Johnny Mox, Buñuel or Asino eCosmetic. In December 2019, after a pre-production session at StoneBridge Studio, they returned to the studio to record their debut full-lengh. 'Un Paese di musichette mentre fuori c'è la morte' is due out on June 19th via Bronson Recordings; it was recorded by Martin Bisial (Sonic Youth, Swans, Unsane) at Duna Studio (Russi, Italy) and mastered by Fred Kevorkian at the Brooklyn Studio Workshop (New-York, USA).
SOLARIS are:
Alberto Casadei: guitar, vocals
Paride Placuzzi: guitar
Lorenzo Bartoli: bass
Alan Casali: drums

SOLARIS LINKS
Website | Facebook | Bandcamp | Bronson Recordings