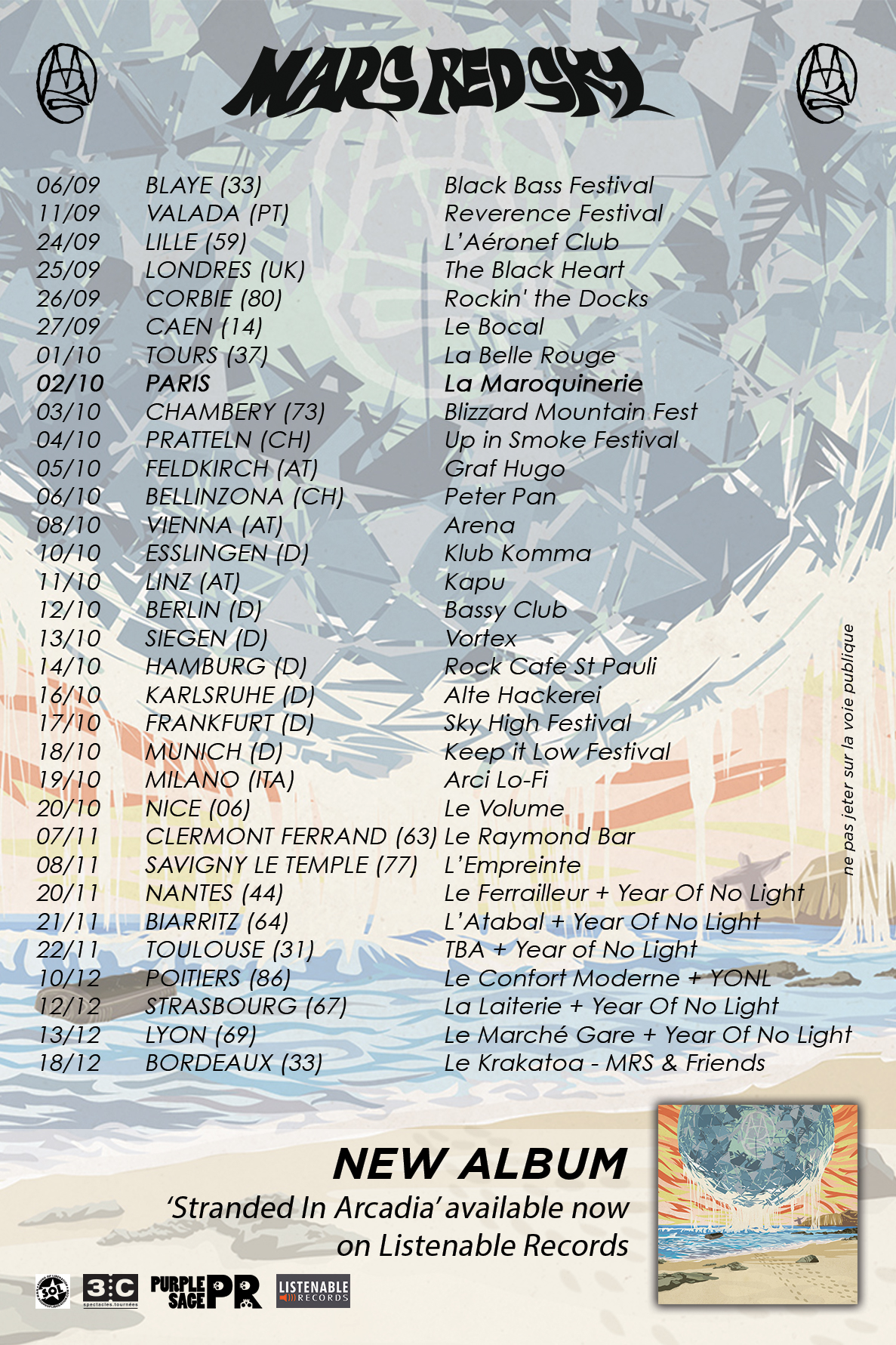 Instrumental post-metal lords TELEPATHY announce European tour and Incubate performance in September!
Britain's instrumental post-metal revelation
TELEPATHY

just announced upcoming European tour dates, which will see the band taking the stage at Incubate Festival alongside Yob, Ramesses,  Black Cobra and more.

The band commented on this new tour announcement: « This tour has been a long time coming for us. Since our last European outing, we have been through a line up change and written the follow up to our debut album « 12 Areas », which we have been lucky enough to have Jaime Gomez Arellano (Ghost, Paradise Lost, Ulver) on board to record for us earlier this year. This tour feels like the right time to close the « 12 Areas » chapter, road test some brand new material and blow off some steam. We are thus excited to announce these four special headline shows, and to also be invited back for our second performance at one of Europe's finest festivals, Incubate.« 

The band's well-acclaimed debut « 12 Areas », described as « 

a poignant fusion of atmospheric, sludgy tones with progressive structures and stonking great riffs

 » by Terrorizer, is still available through Devouter Records and can be checked out in full

here

.

TELEPATHY EUROPEAN TOUR 2016

07.09 – Liege (BE) Le Garage

08.09 – Antwerp (BE) Antwerp Music City

09.09 – Siegen (DE) Vortex Surfer Musikclub

10.09 – Tilburg (NL) Incubate Festival

11.09 – Amsterdam (NL) OCCII
Colchester-based instrumental sludge/post-metal band TELEPATHY are one of the underground's brightest hopes of recent times. With their demo EP « Fracture » and 2014 debut album « 12 Areas » (Devouter Records/Tartarus Records) receiving rave reviews across blogs and print magazines throughout Europe, the band are continuing a momentum that has seen them grow from strength to strength. « 12 Areas » has been heralded by fans of post-metal, hardcore, sludge and progressive music alike, speaking volumes for the bands inventive, nuanced and emotionally punishing take on instrumental metal.
With such an array of styles and emotions forming into a unique and cohesive whole,TELEPATHY display an ability to bring fans of many types of metal and instrumental music into their strange and alluring world. Their furious performances have made them one of the most talked about acts in the UK underground, as Telepathy separates itself from the shoe-gazing masses with the infectious and cathartic energy they exude on stage. From performances alongside more established names such as Downfall of Gaia, Year of No Light, Oathbreaker and Coilguns, to sets at Incubate Festival, Music is the Weapon Fest and beyond, the immediate impact of their live shows has been felt across the continent.
With their definitive line-up in place and intent on continuing their punishing live shows throughout the year, TELEPATHY has begun to work on their second album. Set to be sonically bigger, heavier and more melodic whilst retaining the bands penchant for dynamic song structure, the band enters 2016 with more momentum than ever before.