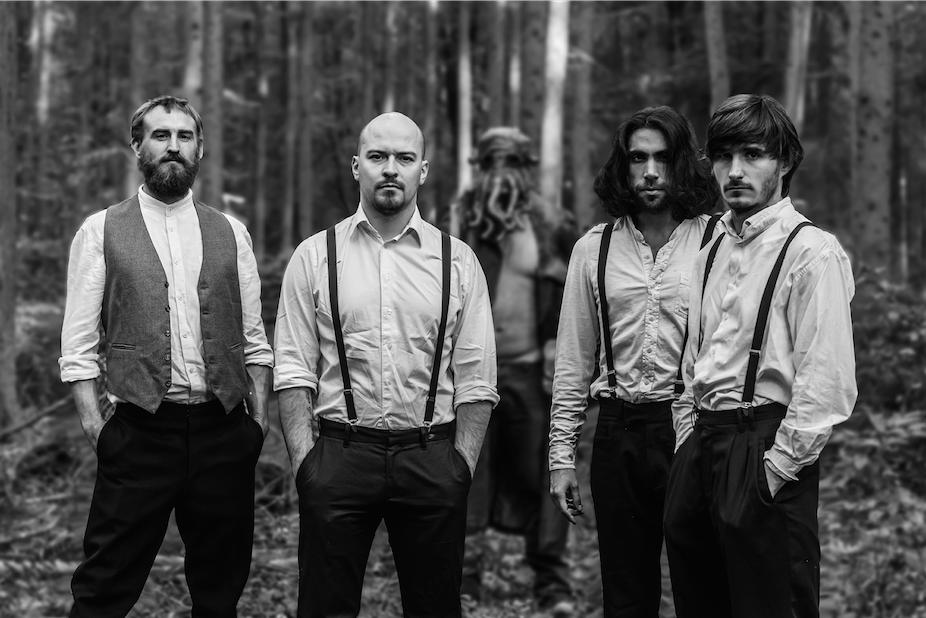 Stream ABRAHMA's new album in full right now on Classic Rock and Invisible Oranges
It is coming… French stoner rockers 

ABRAHMA

's dark and burning second full-length « Reflections In the Bowels Of A Bird » (out May 12 on Small Stone Records) is streaming right now on Invisible Oranges and Classic Rock UK. Get ready to embark for a one-way psych oddyssey…
STREAM « Reflections In the Bowels Of A Bird » in full over at
ABRAHMA's magnetic frontman and guitarist Seb Bismuth comments: « For this new album, we wanted to be a little bit more cohesive than on 'Through The Dusty Paths Of Our Lives', strengthen the psychedelic side of our music, as well as darkening the overall vibe. Being on the road a lot helped us build this sound and we're really satisfied by the result, so we hope you'll like it too! »
ABRAHMA's second full-length « Reflections In The Bowels Of A Bird » is out on May 12th via Small Stone Records. This new offering
 from the French foursome heaves
 with psychedelic fervor but also digs deeper into influence from the early '90s Seattle rock scene, bands like Soundgarden or Alice in Chains. 
« Reflections In The Bowels Of A Bird »
Out May 12th on Small Stone Records // 
Pre-order 
here
Forcefully ascending from the depths of Paris rock underground, it only took ABRAHMA one album to emerge as one of the torchbearers of French heavy rock on the international scene. Released in late 2012 on renowned North American label Small Stone Records, « Through The Dusty Paths Of Our Lives » unveiled an incredibly mature songwriting, while showcasing the band's sombre and complex music realm. With this first full-length, they laid the foundations of their peculiar stoner aura adorned with the darkest riffage of the Seattle sound, and drew the attention of the international press. 2015 will see the Parisian foursome release their second album to date, due out this spring on Small Stone Records.