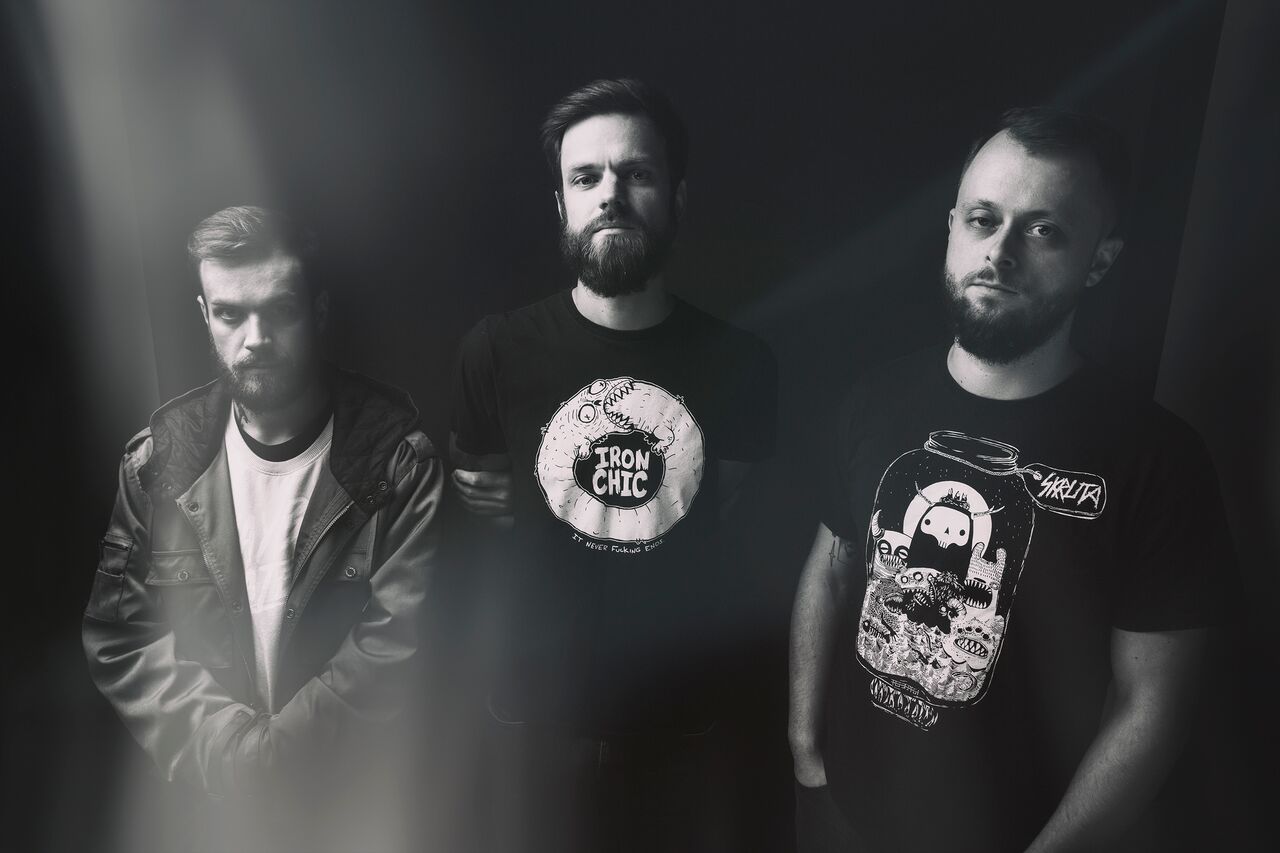 Robustfellow announce pre-orders for SOMALI YACHT CLUB's sophomore album "The Sea", out on January 28th.
Robustfellow Prods. announce pre-orders for "The Sea", the long anticipated sophomore album of Ukrainian dream-toned psychedelic trio 

SOMALI YACHT CLUB

.
After the release of their highly acclaimed first album "The Sun", which demonstrated the band's ability to create dreamy vibe, mix styles and immerse listeners into phantasmagorical sound landscapes, SOMALI YACHT CLUB expand their musical horizons with their next LP "The Sea". Warm grooves, atmospheric psychedelia, rich fuzz, airy leads masterfully blend in one sonic canvas and show progression of the band both in terms of songwriting and lyricism.
« The whole album is built upon the story about love, friendship, hope, and trust », vocalist and guitarist Ihor comments. « Our music gets darker, more sophisticated and deep with each song. Imagine the dark clouds that are sinking lower and lower and dark-blue waves that are rising higher and higher. »
From the 22nd of December, you can pre-order CDs, limited editions, t-shirts, patches, bundles and many more via Robustfellow Prods. The album release will be accompanied with a massive merchandise sale at this location. Vinyls will be available via Kozmik Artifactz (links below) in the beginning of spring.
SOMALI YACHT CLUB New album « The Sea »
Out January 28th on Robustfellow & Kozmik Artifactz
Presale start December 22th HERE
SOMALI YACHT CLUB is a psychedelic/stoner rock trio from Lviv, Ukraine. Formed in 2010 as a jam band, Somali Yacht Club quickly transformed from a side-project into the main musical activity of its members. In August 2011 they self-released their first four-song EP "Sandsongs", followed by a single "Desert Walls" in 2013. In their first full-length "The Sun" they changed their musical direction from straightforward to more abstract and progressive. The album blends stoner, blues, dub, shoegazing, psychedelic rock, and post rock and beautifully wraps all these styles in fuzz in a very thoughtful, cohesive, and atmospheric way causing its listeners to experience a multitude of emotions and attitudes.
In early 2018, the band is set to release their second album "The Sea" on CDs and vinyl. SOMALI YACHT CLUB's second album takes the band's sound to the next level and shows musical progression of the Ukrainian outfit.