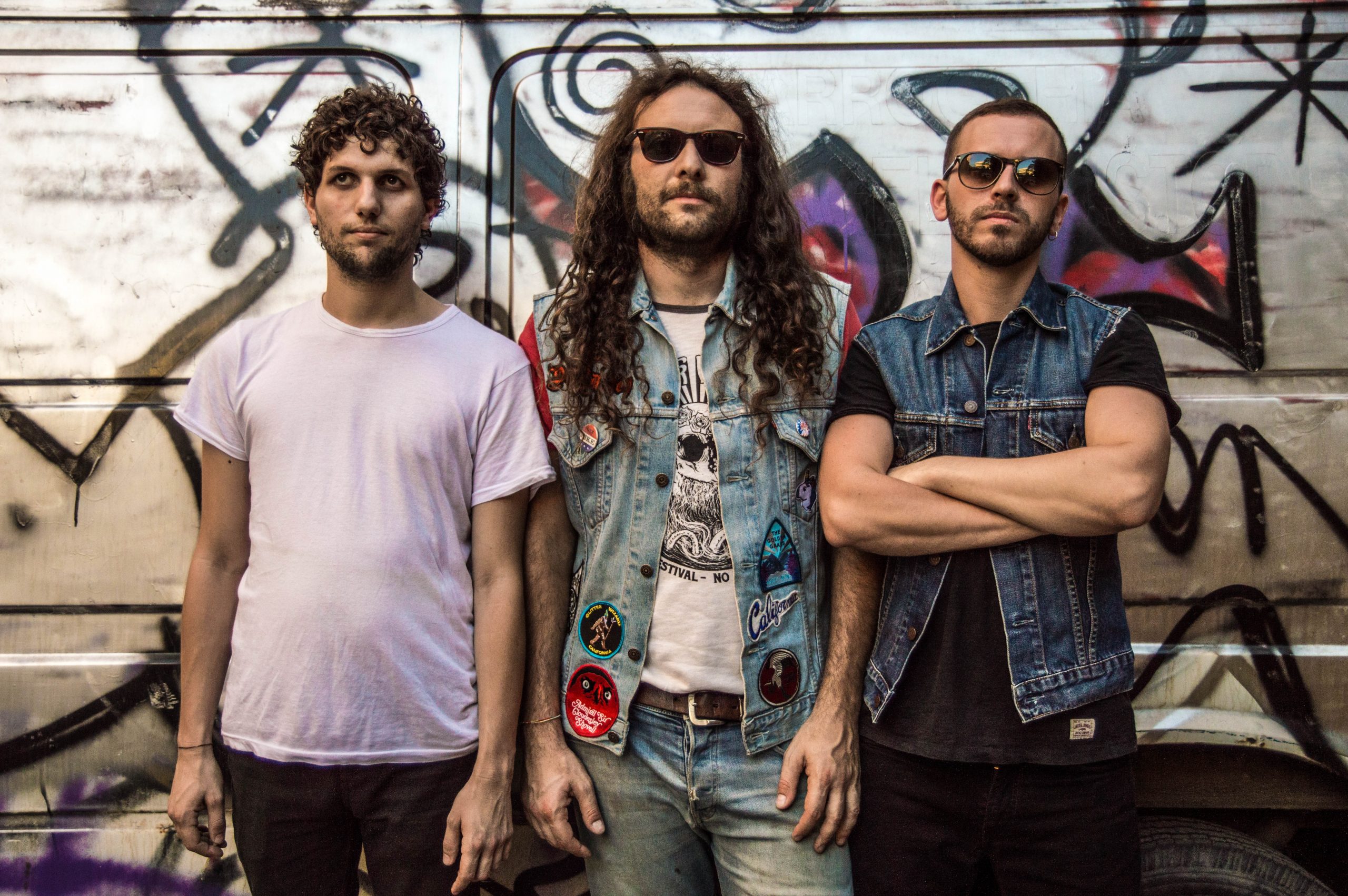 Superfuzz trio KILLER BOOGIE share all details about upcoming new album « Acid Cream » on Heavy Psych Sounds!
Italian powerfuzz trio 

KILLER BOOGIE

, unveil the juicy details and artwork for their sophomore full-length « Acid Cream », coming out March 9th on Heavy Psych Sounds Records.
« Acid Cream » marks the fuzzy comeback of KILLER BOOGIE, with Gabriele Fiori, Luigi Costanzo and new bassist Nicola Cosentino on board for this 11-track long trip. Inspired by the craziness of the late 60s-70s, with a pinch of proto-punk and proto-metal feeling to make it sound even more unique, « Acid Cream » is filled with riffs that will please all Fuzz & Big Muff lovers! Vocals have both a vintage melodic touch and an aggressive punch. Fast and heavy songs get mixed with catchy and happy ones. From shorter and straightforward tunes to some with long and changing parts, the trio provides the listener an intoxicating rock'n'roll experience following the footsteps of MC5 and Cream.
« Acid Cream » was recorded in the summer of 2017 and mixed in the fall, includes new riffs and grooves together with a bunch of exclusive and previously unreleased live songs. All the tasty licks, the raw sounds and light-hearted atmospheres are perfectly depicted by the trippy artwork of Swedish artist Robin Gnista. « Acid Cream » will see a limited Clear Blue and Black vinyl, and will also be available on CD and digital format. Pre-orders will start on December 1st on Heavy Psych Sounds website.
KILLER BOOGIE New album « Acid Cream »
Out March 9th on Heavy Psych Sounds
CD & vinyl pre-order start December 1st here
TRACK LISTING: 
1. Superpusher '69
2. Escape From Reality
3. Atomic Race
4. Am I Daemon
5. Let The Birds Fly
6. Dino-Sour
7. Brother In Time
8. Mississippi
9. The Black Widow
10. The Day Of The Melted Ice Cream
11. I Wanna A Woman Like You
Fuzz, fuzz, fuzz! 
KILLER BOOGIE
 is a 'retrofuzzriffprotopunkacidblues' band well versed in '70s riff making, a great machine of the rock'n'roll scene adept of mixing bluesy frequencies with extremely fuzzy, psych-laden sounds. Think about a huge party with Blue Cheer, The Stooges, MC5 and Cactus, and you'll get the deal. The band is formed by Gabriele Fiori (Black Rainbows) on guitars and vocals, Luigi Costanzo on drums and bassist Nicola Cosentino, who joined the band in early 2017 for the recording of their upcoming new album. Their 2015 debut album « Detroit » received a lot of praise that has led the band to play Desertfest Berlin and the mighty Duna Jam.
After they released a juicy split EP with label mates Golden Grass, Banquet and Wild Eyes, KILLER BOOGIE started writing their new album in the spring of 2017, in order to release it early 2018 via Heavy Psych Sounds Records.
KILLER BOOGIE is
Gabriele – Vocals & Guitar
Nicola Cosentino – Bass
Luigi Costanzo – Drums